Training /Residencies
Marie Larrivé Gets Ciclic Animation Residency with Noir Soleil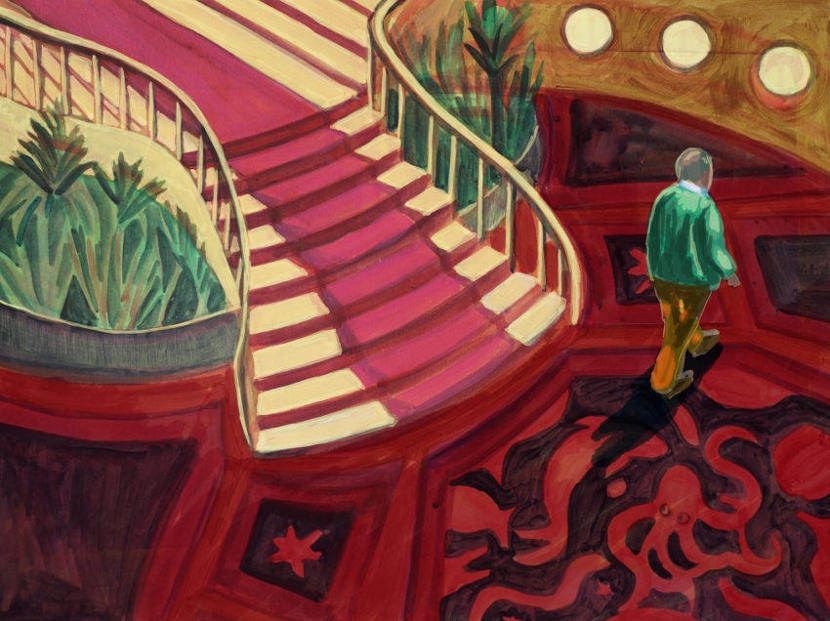 French director Marie Larrivé will be in residence at Ciclic Animation to develop her short animation project Noir Soleil (Black Sun).
Ciclic Animation Residency has became (since 2015)  one of the international references in the animation field, by providing its animation directors and their teams a workspace, a group mentality and the necessary equipment  and a group mentality (6 projects at the same time and 20 residents) to pursue independent animation projects. 
The 12-minute, painting on paper Noir soleil  by Marie Larrivé is a short film about the incommunicability of the relationship between a father and his daughter, the loneliness and the burden of a painful legacy.
Dino has to go to the south of Italy to take a DNA test. The Italian police have found a corpse which they suspect could be Dino's father who disappeared 50 years ago. Accompanied by his 16 year old daughter Victoria, he does his best to keep her from learning the details of his father's tragic death and to hide his growing uneasiness. Far from protecting his daughter, his silence kindles in her a powerful desire to learn their morbid family secret - Film Synopsis
This project  has received a production support for animated shorts. Eddy Production (also responsible for Le Mans 1955) produces the animated short.
Marie Larrivé studied Arts and continued her studies at EnsAD (Paris). Throughout her studies, she practised painting in parallel with animation. In 2013, she co-directed Mélodie pour Agnès and in the same year, participated in the collection «En sortant de l'école» with the film Les Oiseaux du souci. Marie Larrivé also collaborates with many musicians through music videos.
Here's her Saba music video:


The director will be in residence from January 6th to June 7th 2020.
SIGN UP: Want to read more free articles like this? Sign up for Our Newsletter
Read More About: