Training /Residencies
NEF Animation Residency, France, 1-31/10/17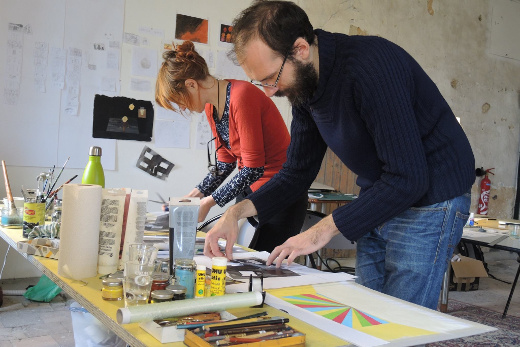 NEF Animation supports the writing and the creative research in the field of animated film by developping artist residency programs that encourage international mobility.
The International Writing Residency for Animated Films is hosted and coproduced by the Royal Abbey of Fontevraud, one of the most important sites of the Loire valley (France).
The International Writing Residency for Animated Films allows authors to immerse themselves one month into their work without caring about material constraints in a peaceful and inspiring atmosphere and enable them to meet and exchange with other artists in residency.
Authors can apply with any personal projects of short, medium or full length animated films.
Practical Information
The residency period will last from the 1st to the 31th of October 2017
The selectees are given a writing grant of 1200 euros and a fixed per-diem for food.
The travelling expenses are reimbursed on the basis of a price schedule calculated proportionally to the distance between home and the Abbey of Fontevraud.
The residents are housed at the Abbey. Laundry and equipped kitchen are at their disposal. The bedrooms are individual. The kitchen and living-room are shared.
Fill in the entry form (international applicants) and read the rules and regulations.
Deadlines: For international candidates : October 20th, 2016 (jury on November)
For French candidates : April 6th, 2017 (jury on May)
This residency program receives the financial support of the French Ministry of Culture and Communication, through the «Odyssée» program of the Association of Cultural Encounter Centres (ACCR).
It also enjoys the partnership of FOCAL Foundation, Annecy Animated Film Festival, Meknes Animated Film Festival, Angers European First Film Festival and Folimage Young Audience Residency.
Read More About: