Training /Residencies
Stop-Motion Workshop with Joseph Wallace, Peter Vacz at 2017 Primanima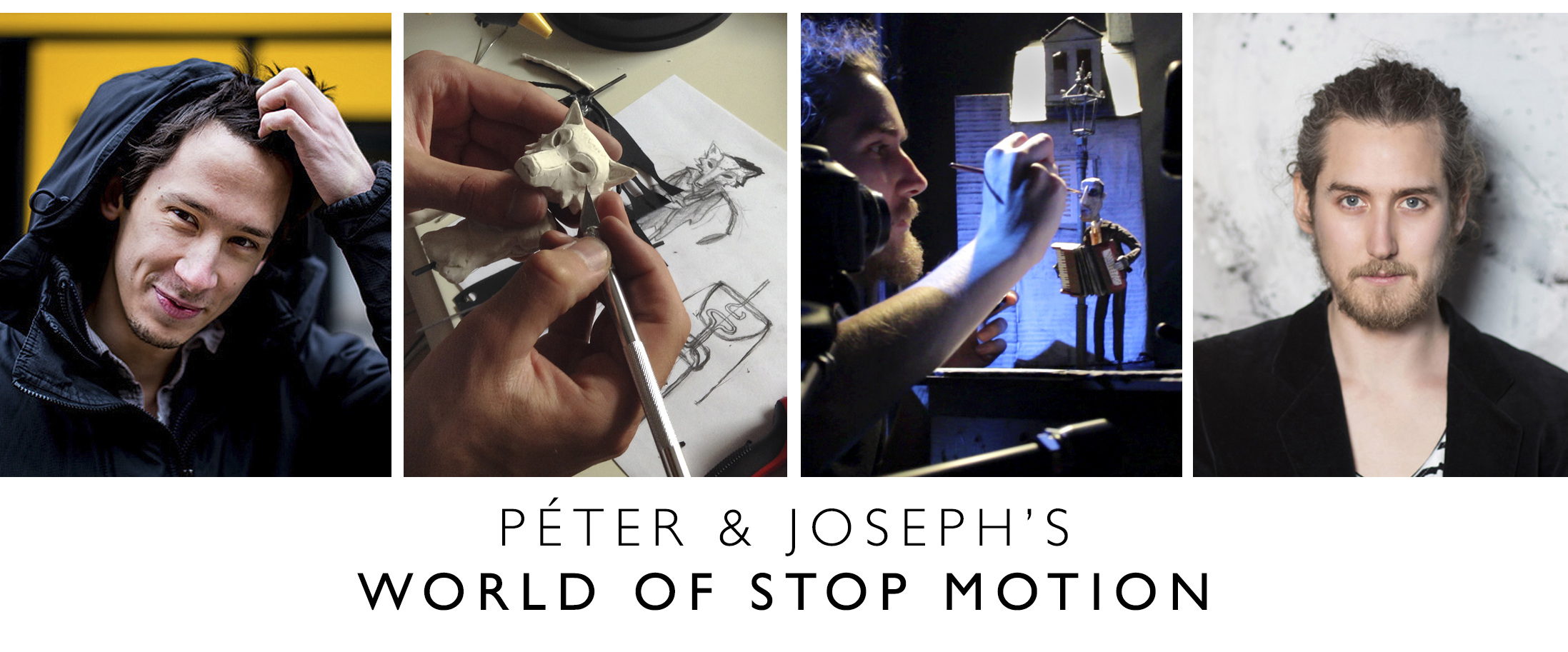 This year the international animation workshop of Primanima World Festival of First Animations will be lead by Joseph Wallace and Peter Vacz, award-winning animation directors from the UK and Hungary.
Acclaimed animation directors Péter Vácz (HU, Rabbit & Deer, Dear John) and Joseph Wallace (UK, The Man Who Was Afraid of Falling, Natural Disaster) invite you to join them for a special stop motion workshop at Primanima 2017.
Participants will learn about creating cinematic puppet animation through simple means. The workshop will cover puppet making using found objects and the director's preferred materials, cinematography, camera and lighting, puppet performance and how to give your puppets character and life. The workshop will result in a micro short thirty second film with the help of the professional sound designer József Iszlai.
During the workshop Péter and Joseph will share insight and tips about how they have brought their award winning films to life. 
Application process & practical info:
- this workshop is for animation students and professionals.
- send your online portfolio (Vimeo-link to your films, tumblr page etc.) and a short motivational letter to This email address is being protected from spambots. You need JavaScript enabled to view it. by October 1.
- 12 applicants will be selected to participate the workshop
- the workshop will take place October 15–19 at BABtér, Budaörs, Hungary
- the workshop will be held in English
- participation fee: 130 EUR, which includes accommodation in shared bedrooms, daily catering and an accreditation to Primanima World Festival of First Animations (18–21 October)
Directors' Profiles:
Péter Vácz
Péter Vácz was born in 1988 in Budapest, Hungary. He graduated from Moholy-Nagy University of Art and Design in Animation BA (2010) and MA (2012) with his film called 'Streamschool' and 'Rabbit and Deer' which has won over 50 awards at international festivals including two Oscar-qualifying awards at Atlanta and Nashville Film Festivals. During his studies at MOME he attended The European Animation Production Workshop and took the Professional 3D Character Animation Course in Viborg, Denmark. Since 2013 Péter is represented by the London based Picasso Pictures animation studio as a commercial director.
Joseph Wallace
Joseph is a BAFTA Cyrmu nominated film and theatre director specialising in animation and puppetry. He has written and directed more than a dozen shorts since 2007, which have received international acclaim and screened at festivals around the world including Kraków Film Festival, London Short Film Festival and Edinburgh International Film Festival, as well as receiving Vimeo Staff Picks. Joseph has also written and directed for theatre and created animated projections for stage as well as working as a puppetry consultant and dramaturge. His collaborators include 'War Horse' creators Handspring Puppet Company, Bristol Old Vic and Green Ginger. In 2015 he was made a BBC Performing Arts Fellow and named one of 32 'Ones to Watch'. Joseph was the first British participant on the prestigious European training programme Animation Sans Frontières, which led him to co-found Caravel Collective in France. He is active as a curator, writer and lecturer, having spoken at festivals and universities internationally and was responsible for the film programme of the 2015 Bristol Festival of Puppetry.
Founded in 2012, Primanima is an animation festival dedicated to up-and-coming animation directors, screening student, diploma and début films. The series of international workshops hosted by Primnima started in 2016, with a stop motion workshop lead by Milos Tomic acclaimed experimental film director from Serbia.
Read More About: