Training /Residencies
Thomas Renoldner Goes PRINTMAKINGANIMATION for Animafest Cyprus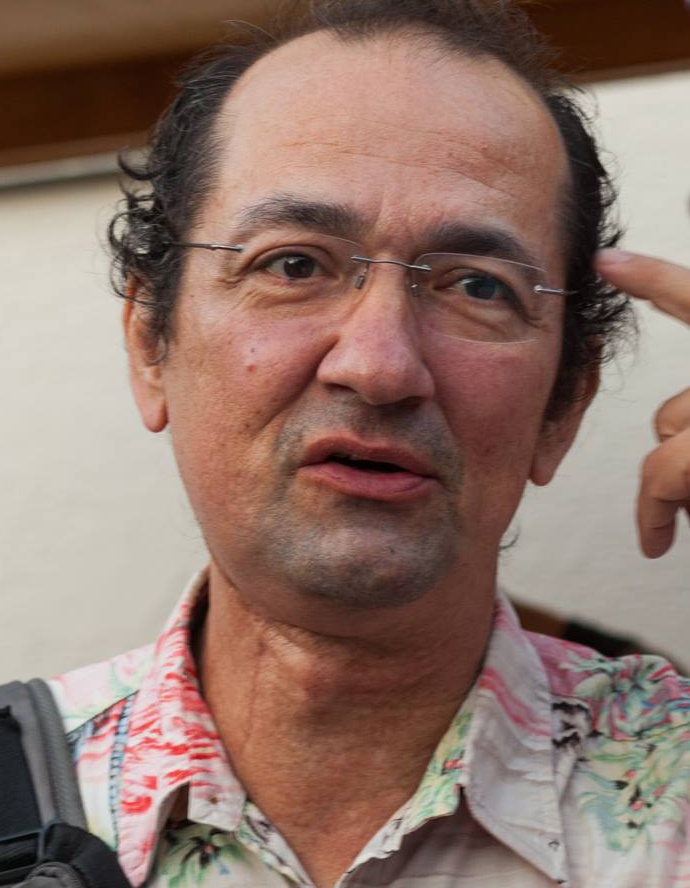 Animafest Cyprus – Views of the World, in collaboration with Hambis Printmaking Museum and the Austrian Embassy in Nicosia, organise a unique workshop entitled "PRINTMAKINGANIMATION''.
(photo: Gabriela Zigová) 
Austrian fine artist, musician and experimental Animation filmmaker Thomas Renoldner and the Italian illustrator Federica Pagnucco will lead a three-day workshop exploring the combination possibilities between printmaking and Animation.
 The workshop is based on the film l' alfabeto delle cose piccole'.
The film is an animated book about the alphabet, where many small things are moving to / with the music, jumping, trembling, dancing, whistling and inviting the spectator to participate.
This specialised workshop is primarily addressed to artists, teachers, art students and Animation and Printmaking specialists.
The three-day workshop will take place at Hambis Printmaking School at Platanistia.
Workshop participants should bring their own basic materials (pencils, rubber, sketchbook, water based ink for printing, printmaking tools etc) The rest of the materials will be provided by the festival.
Practical Details:
Dates: Monday 18 – Wednesday 20 July
Venue: Hambis Printmaking Museum, Platanistia
Time: 9:30 to 13:30
Number of participants: maximum 8
The participation fee for the entire 3-day workshop is 50 euros.
 Deadline for applications: Wednesday, 13 July (places will be allocated on a first- come,first-served basis). Further Information (registration, accommodation): Irene Stylianidou This email address is being protected from spambots. You need JavaScript enabled to view it.
The 15th Countryside Animafest Cyprus - Views of the World festival takes place 21-23 July 2016.
Read More About: