TV Animation
Icebreaker Snow Adventures Trailer for the Finnish POB 3D Animated Series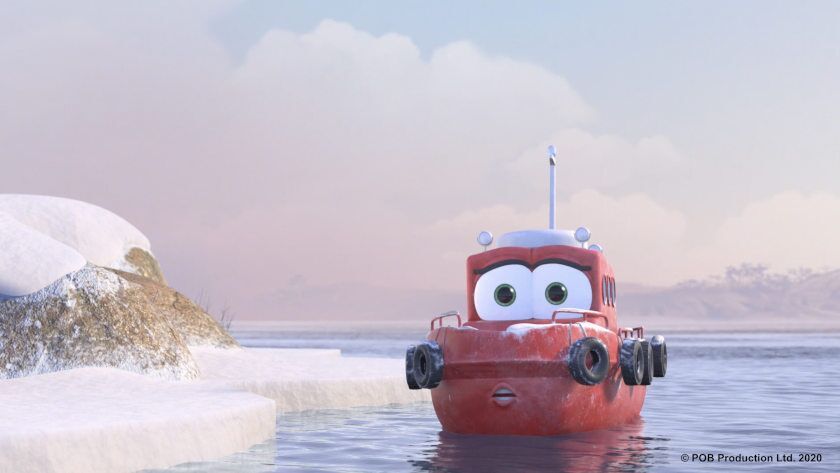 Icebreaker Snow Adventure is about Icebreaker Snow and his friends who living in the Juniper Point near by the Arctic sea. Icebreaker Snow embarks on challenging adventures with his friends with a lot of heart and courage. The aim is to develop 3D animated 52x11 minutes series which goes into icy and arctic conditions where each character has their own colorful personality. Surrounded by Arctic seas, foreign visiting ships and exciting missions offer fascinating stories bring alive.
Watch the Icebreaker Snow Adventure trailer:
The Arctic day and night is always full of adventures and important rescue missions. The goal of our animated series is to entertain children while teaching them wonderful life lessons about the Arctic region, friends, happiness, positive feelings and the need to care for each other. This series will give something new that has not been done before. Animation studio Anima Vitae has done a great work and we hope to be able to make the whole series with them - Teemu Leppälä, CEO of POB Production.

Icebreaker Snow Adventures is something extraordinary. It's been great to get to be doing the trailer and bring the awesome characters to life. The whole process has been a positive experience and we hope that this series will receive the necessary funding to complete as this is something that is really worth doing. It is great to be a part of such a unique story about Arctic adventures, and we believe it will spark a lot of interest worldwide - Antti Haikala, COO of Anima Vitae.
Anima Vitae has been nominated twice for the Best European Animation Producer, and they are best known for Moominvalley and 3D feature Niko and The Way to the Stars, which was sold to 118 countries and was also nominated for the Best Feature at the European Film Awards. Located in Espoo, Finland, POB Production was founded in 2011. Today, the company is expanding operations to the animation, publishing, gaming and licensing industry.
Icebreaker Snow Adventures animated series is one of the most remarkable projects of POB Production. POB Production received funding from DigiDemo/AVEK, OKM for the development of this trailer. 
SIGN UP: Want to read more free articles like this? Sign up for Our Newsletter
Read More About: