News
Why Elephants? Marko Mestrovic at Locarno 2012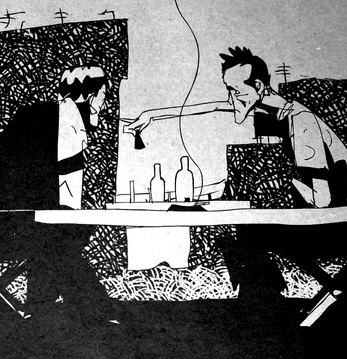 The film synopsis reads: He is trying to give an answer to a simple question, wondering through a labyrinth of intuitive visions.
In some way this question determines his life. His answer is again the same... Do we ever have answers to important questions?
Marko Mestrovic mixes dreaming and reality in his films. He  was born in Stuttgart in 1972. In 1997 he graduated painting from the Academy of Fine Arts in Zagreb. Since 2000 he's been exploring animation.
Why Elephants screens at Locarno, Switzerland on Tuesday, 7 August 14:00 @ La Sala. It is also a nominee for the European Film Awards (short films).
Watch his previous, Annecy-selected short No sleep won't kill you (2010) below:
Visit markomestrovic.net
Read More About: