Shorts
All Those Sensations In my Belly by Marko Dješka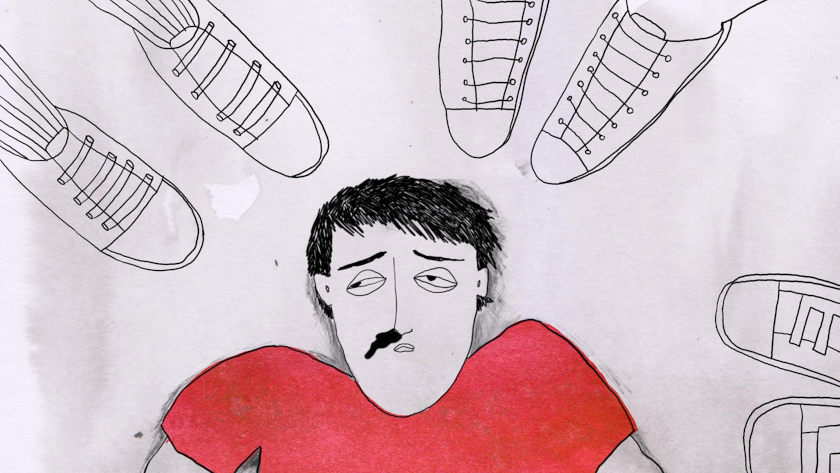 Croatian animation director Μarko Dješka (b. 1983) seems to have a preference for loners that actually need to fight and suffer for their own place in society. This is the case in 'Slaughtered' (2010), 'The Son of Satan' (2012), and 'Ghost Town' (2016), in which animals, people, and devils fight for their own destinies. Yet the highly acclaimed animation short 'All Those Sensations in My Belly' (2020), an animated documentary, produced by Adriatic Animation (Croatia) and BAP Studio (Portugal) is the first for him with LGBTIQ+ content.
The story is the real story of Matia Anna Pleše who, while male-to-female transitioning, needs to find a fulfilling intimate relationship with a straight man. "Trans people often must fend for themselves", Μarko Dješka notes, also making it clear that family and society, in general, haven't exactly (so far) done their corresponding duty. For him, it was definitely a step forward as an artist, and -obviously- a close level of collaboration with the real subject of the film should be expected.
"I needed someone open and extroverted, willing to share personal experiences", Marko narrates.  Matia Anna Pleše was both the right person and appropriately enthusiastic. LGBΤIQ+ topics sometimes find it harsh to get off the ground, yet both Adriatic Animation (Draško Ivezić) became very supportive and Croatian Audiovisual Center happily financed the project without any interference. But the sunny side of the filmmaking process should not lead us astray: "Croatia and other European countries still face intolerance, and there is a taboo surrounding transgender people in Croatia". 'All Those Sensations in My Belly' aims to raise awareness, and, judging from its stellar record in both animation and LGBTIQ+ film festivals, it has made a successful first step so far.
Yet a film is more than its intention, and the artistry needs to be convincing. 'All The Sensations in My Belly' unfolds in many tableaus, each with its own different design, from 2D comic-strip design to rotoscope animation. "Hana Tintor, the film's art director, created the design and animation", Μarko Dješka notes. The aim was to be consistent with Matia's own story, locations, and people, but on the other hand, create an artistic environment altogether (" Hana's design added a poetic touch and minimalistic composition").
This was also a detour from  Dješka's previous films in both narrative (many film chapters) and aesthetics. "My previous films were more illustrative and comic-like", he concurs. Here the emotions of the main character needed to come to the front in various ways.
This doesn't imply that everything narrated here is all that its subject had to say. "Less than 10% of the recorded interview content made it into the film", Μarko Dješka explains. "The animation must convey the story visually, not just through narration". So, the choice of scenes to be animated served the above purpose. 
This was a two-country production effort, so BAP Animation handled all the sound aspects of the film, including music, foleys, and sound mastering.
Μarko Dješka's next film will again be an animation documentary: "I appreciate the opportunities this format offers to explore important topics and collaborate with other artists on design and animation", he eloquently states. As for the current film, which premieres online, he hopes that increased visibility will help others confront similar issues and people who are in charge find the corresponding solutions.
Watch 'All Those Sensations in My Belly':
Film Review (Vassilis Kroustallis):
This is a travelogue from shame and fear to empowerment whose animated treatment adds to the journey itself. Trans woman Matia Anna Pleše is casual about her not-so-happy social encounters when transitioning, and 'All Those Sensations in My Belly' uses a corresponding non-dramatic but anchoring angle to those same events. Using as diverse places as possible (school, bar, club, the countryside), and making its 2D animated look mature from sketches to fully saturated colored characters,  Dješka makes the case that it is the process that matters. Beyond the victimization and queer-baiting, the film sets out an appropriation path for its main character, who needs to get connected and get intimate, in the same (but also different) way other people of her age do. With a delicate sound design and soundtrack, it elegantly showcases its subject and makes up for a rewarding experience itself.
About Marko Dješka
He is an animation director, scriptwriter, and comic book artist. He graduated from the Academy of Fine Arts in Zagreb, Department of Animated Film and New Media. His student films Slaughtered and The Son of Satan, as well as his first professional film Ghost City have been awarded at numerous film festivals. Marko is one of the founders of the studio for animated films, Adriatic Animation.
Credits:
All Those Sensations in My Belly (2020)

Director, scriptwriter, editor: Marko Dješka | With participation: Matia Anna Pleše | Art director, designer: Hana Tintor | Animation: Hana Tintor, Laura Martinović, David Lovrić, Marko Dješka, Draško Ivezić | Interviews: Ljubica Letinić, Maja Flajsig | Dramaturgy: Ivor Martinić | Artistic advisor: Chintis Lundgren | Music: Sofie Birch, Gustavo Lima | Sound design: Pedro Marinho |Sound editing: Bernardo Bento | Foley: Francisca Campos | Sound mix: Vasco Carvalho | Voice recording: Jure Buljević | Producer: Draško Ivezić (Adriatic Animation) |Co-producers: David Doutel, Vasco Sá (BAP animation studio) | Distribution: Bonobostudio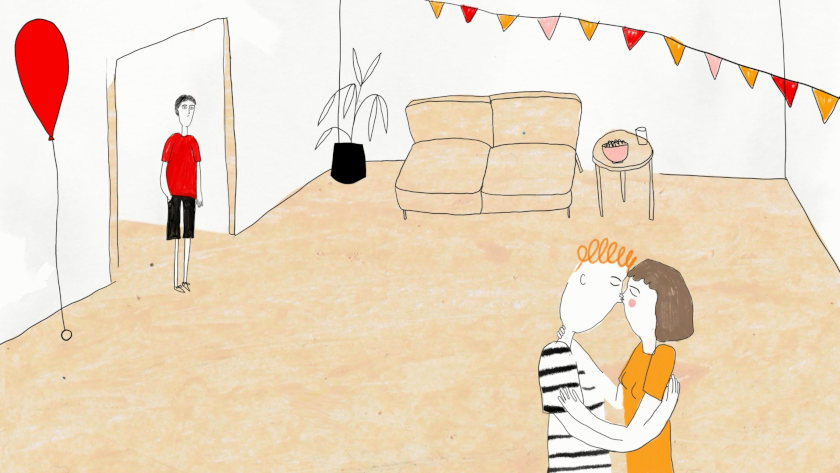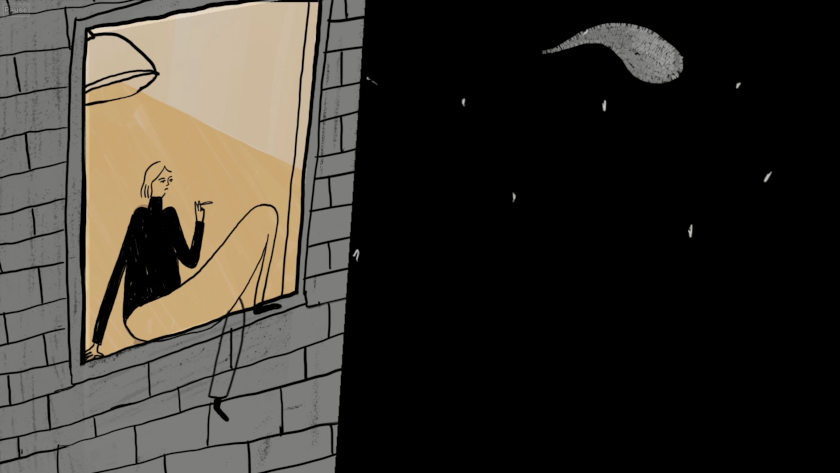 SIGN UP: Want to read more free articles like this? Sign up for Our Newsletter