Shorts
Caldeira by Julie Bousquet, Estelle Hocquet and Catherine Manesse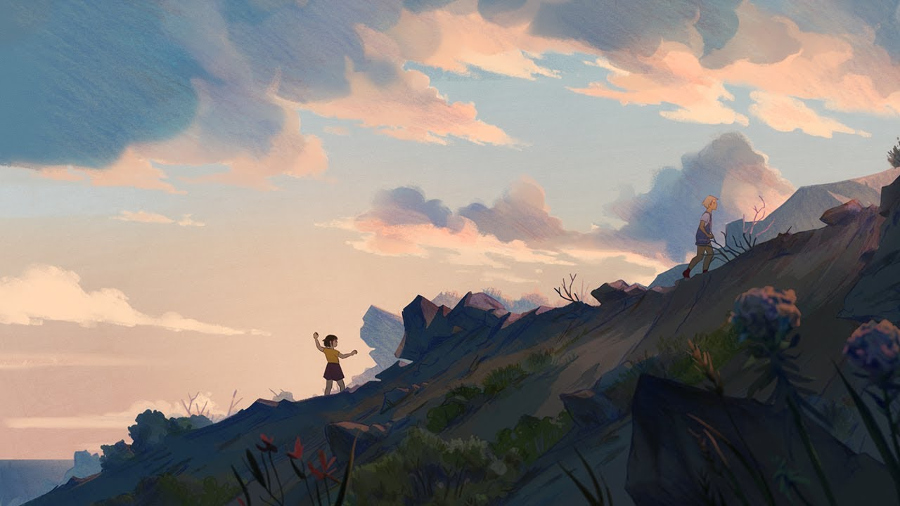 Inès has lived all her life in the shadow of her sister, a brilliant volcanologist. As a challenge, she decides to join a scientific expedition that plans to climb a volcano.
Caldeira by Julie Bousquet, Estelle Hocquet and Catherine Manesse wears the empathy with the main character on its sleeve. The bespectacled Inès is the sister in need, a person you can always identify with, and bravery seems to be her most resistant fault. Her scientific exhibition (a journey we know from the start she is unsuitable to follow through) becomes more a confrontation with her personal trauma than a learning experiment. Inès needs to experience, not simply to know things.
Her learning curve is eloquently shown in the film, which also balances the warm color palette of the characters with the volcano eruptions. The ascend toward the volcano brings all flashbacks to the surface, each one crisper and shorter than the other, until both past and present seem to collide in Inès's final confrontation with her sister.
Sometimes, even in animation, visual innovation needs to subserve the story to be told. This is what wisely Caldeira does; character designs and backgrounds tend for the ordinary, the familiar, the silently painful, and the conciliatory in a finely executed directorial effort.
The film is a joint student effort at the famous Gobelins French school by Julie Bousquet, Estelle Hocquet and Catherine Manesse.
Credits:
Directors : Julie Bousquet, Estelle Hocquet, Catherine Manesse
Soundtrack : Antoine DUCHENE
Production year : 2018
Festival Distribution: Miyu.fr
Read More About: