Shorts
Entropia by Flóra Anna Buda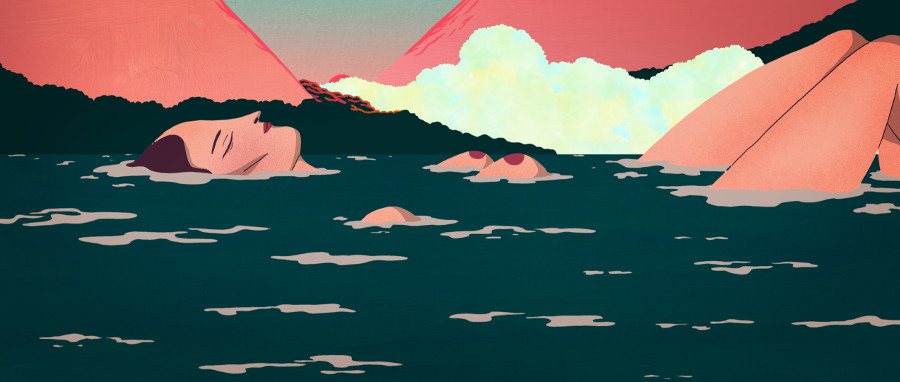 Three women, three lives in parallel worlds, until the moment a fly causes a bug in the system. The universe collapses, sex is in the air, bras are overrated and the stars twinkle! Entropia, the graduation film from animation director Flóra Anna Buda world premiered at the 2018 Berlin Film Festival. Produced by the Moholy-Nagy University of Art and Design (MOME) and its animation department, the film won the Teddy Award for Best Short Film that year.
Watch Entropia:
An excerpt about  Flóra Anna Buda and Entropia from our 21 Emerging Women Animation Directors to Watch for 2021 article.
She managed to have a Teddy Award at Berlinale with her student film Entropia, and she meticulously weaves the world of female identity and sexuality. Even with its triptych of characters, Entropia feels in essence like the first part of a series portraits; all of them navigating (but never completing) a track between natural affinities and cultural insensitivities. Flóra Anna Buda has a knack for saturated colours and freewheeling designs and movements, and a sense of editing that constantly alerts you. She now prepares her 27 short, writing another chapter on her woman character's fascinating  process of self-discovery. -Vassilis Kroustallis
About Flóra Anna Buda
Flóra Anna Buda is a Hungarian animation filmmaker, graduated at MOME, Budapest. One of her main goals is to keep searching for new ways of creating universes and telling stories. She is deeply interested in dreams and science but she likes to twist her stories with personal content. Her goal is to find a way to create an artistic project out of her recent interest with an open mindset.
SIGN UP: Want to read more free articles like this? Sign up for Our Newsletter
Read More About: