Shorts
Mom Is Always Right by Marie Urbánková: Trailer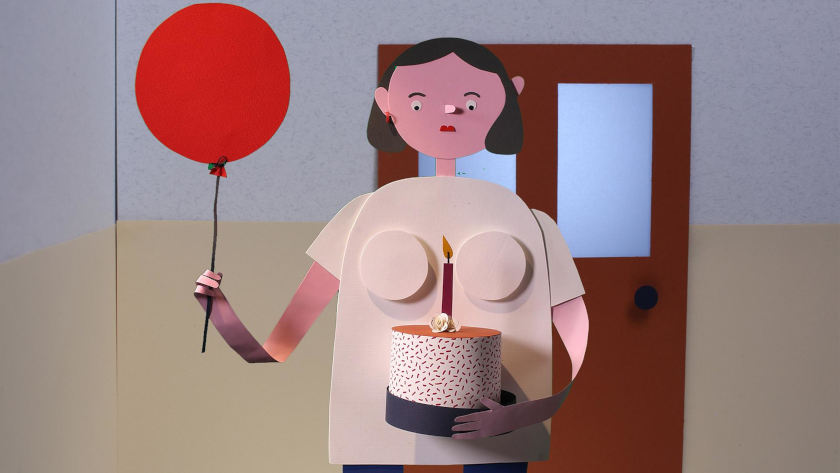 Marie Urbánková's film follows mothers and children in several households. Their grotesque and absurd tales are based on the most common phrases told to children , for whom though they are an utterly plausible reality.
If you eat watermelon pips, a watermelon will grow in your belly.
Based on that premise, the talented UMPRUM student Marie Urbánková asked around and collected about a hundred similar "child traumas". Then it was just a small step to the subject of her graduation short animated film 'Mom Is Always Right'.


"I have a friend who was told by her Mom that she must not pee in the sea, as it will burn her if she does. To this day when she is 26 she doesn't dare to pee in the sea, even though she knows it´s nonsense. It occurred to me how many similar nonsensical statements must there be," Marie Urbánková explains. "When I was wondering what to do for my dissertation, I wanted to take something completely simple and fun. I was much inspired by the film 'Enough' (dir. Anna Mantzaris, 2018), I admire its sheer simplicity and wit."

'Mom is Always Right' is animated by the stop motion technique on a multiplane table (an animation table with a number of glass panes on top of each other, with which the whole image is composed). As animator Marie used colored paper as the main material thus following up on her last film 'The Concrete Jungle' (2019). MAUR Film producer Mária Môťovská adds that here puppets were made out of paper (yet also behaving in a 3-dimensional way, like paper hands moving in space).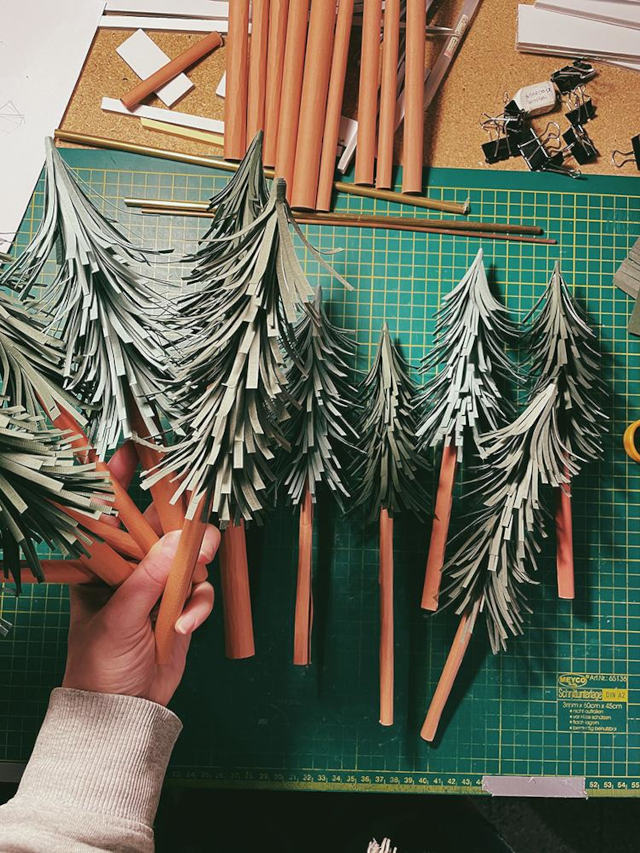 Her previous short film 'The Concrete Jungle' has been screened around the world at dozens of festivals (e.g. Monsters, Klik  Amsterdam and Hiroshima). Urbánková  has long been dedicated to illustrating children´s books and she was the artist for the animated series Kosmix (2020).
Watch Mom Is Always Right: Trailer
The film had its world premiere on April 3 at Go Short - International Short Film Festival Nijmegen in the Netherlands, and the Czech premiere will be at the International Festival of Animated Film Anifilm, and then it will travel to the International Film Festival for Children and Youth competition in Zlín.
CREDITS:
Director:  Marie Urbánková | Script: David Dvořák, Marie Urbánková | Animation: Marie Urbánková, Matouš Vyhnánek | Edit: Juraj Ondruš | Music:  Kateřina Koutná KAT | Sound: Martin Večeřa | DOP: Jaroslav Fišer | Postproduction: Bohdan Buďárek, Matouš Vyhnánek, Matěj Piňos | Producer:  Mária Môťovská, MAUR film (Czech Republic)
Coproducer: UMPRUM (Czech Republic) | Length: 7:39 min.  Financially supported by Czech Film Fund and FILMTALENT ZLÍN Endowment Fund.
SIGN UP: Want to read more free articles like this? Sign up for Our Newsletter
Read More About: