Shorts
My Own Personal Moose Wins at 2014 Berlinale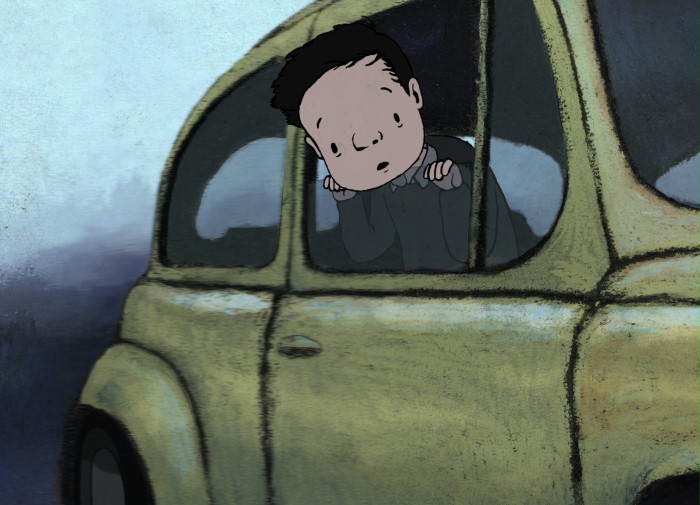 The celebrated Berlin Film Festival was short of awarding animated films in its 2014 edition. Still, out of many different types of awards, a single animated film from Russia was given special honors.
My Own Personal Moose (Moy lichniy lo) by the Moscow animator Leonid Shmelkov (production: Metronomfilm) was awarded The Special Prize of the Generation Kplus International Jury for the best short film (endowed with € 2,500 by the Deutsches Kinderhilfswerk).
 The film narrates Misha's story, a quiet kid at school, whose dearest wish is to one day meet a real elk. He is always out and about in the countryside with his father where such magnificent animals seem within his grasp. And yet, years go by without Misha's dream ever once having been fulfilled. A chubby dance teacher unsuccessfully tries to cheer up Misha, who has long since given up hope.
 But then, all of a sudden, an unexpected encounter occurs. But whether this is a stroke of good or bad luck will be food for thought for a long time to come.
 The international jury at Berlinale rewarded the film, for it expressed a whimsical understanding of the human condition told with a deft hand, and a unique sense of humour. Achieved with great craft skills and heart.
 Leonid Shmelkov was born in Moscow in 1982, and graduated from Moscow State University of Printing Arts in 2005. Since then he has taken part in exhibitions, illustrated children's magazines and books and studied animation direction at the SHAR Studio and Animation School. His animated films include Bus Stop (2009) and Dog-Walking Ground (2012)
Read More About: