Shorts
The Man Who Saw A Boat by Henrique Barone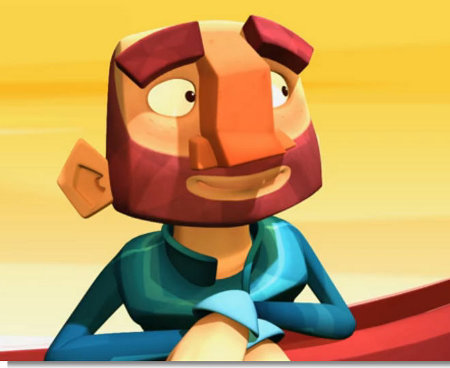 The Man Who Saw A Boat portrays the life of a man living underwater is questioned when a boat floats over his head.
Warm colors predominate, even inside the too-familiar sea bed, and turn to a revelry of yellow and orange hues of sunlight when the eye meets the sky. Even though the boat might at first appear dangerously close to a coffin, an act of courage is all it takes to get a new life in this simple, but affective film.
Henrique Barone  studied Visual Design in Brazil, and after attending AnimaMundi festival, he decided to become an animator. he Man Who Saw A Boat was produced in the Digital Character Animation program at Vancouver Film School, mixing 3D character animation with a 2D environment.
Watch the making of the film, as well as Barone's previous shorts, The Idea Is Not Working and Tough West,  at  http://www.henriquebarone.com/
Read More About: