Shorts
Villa Antropoff by Vladimir Leschiov and Kaspar Jancis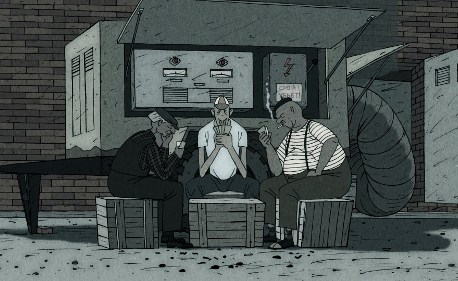 Villa Antropoff describes a time and a man who had nothing besides himself. And a dream, a great big dream. But an immense and dangerous sheet of water spread out between him and his dream. The man set out. He arrived at his destination due to his courage and tenacity. But was that what he had been searching for?
The Latvian/Estonian film by Kaspar Jancis and Vladimir Leschiov (Production: Eesti Joonisfilm, Lunohod) is a wry but captivating look on our modern, multi-cultural society -and the place of outcasts within.
Villa Antropoff was nominated for the European Award for the best short film, and was given a special mention award at the Cinanima 2012 festival.
SIGN UP: Want to read more free articles like this? Sign up for Our Newsletter
.
Read More About: