Festivals
Children of the Sea Director Ayumu Watanabe Designs 'Eyes of the Summer' 2021 BIAF Poster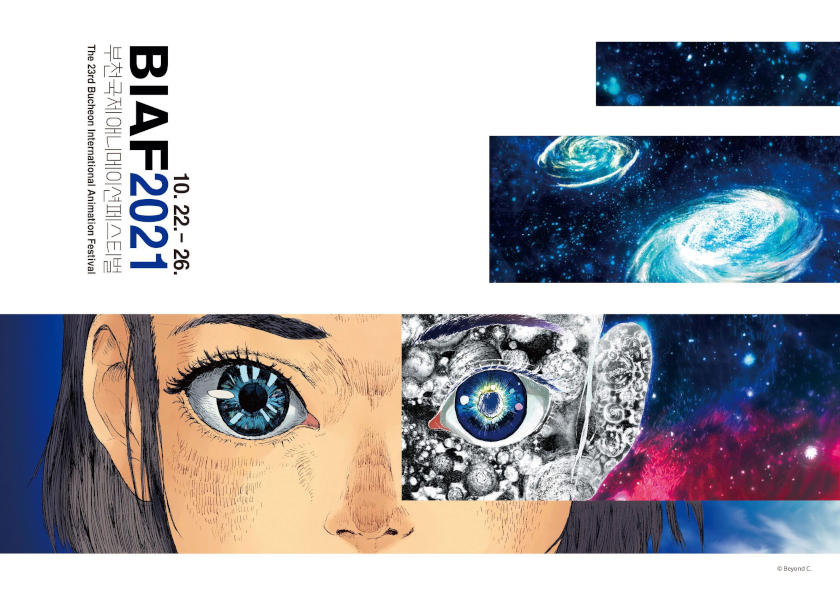 Celebrating its 23rd year, the Bucheon International Animation Festival has unveiled its official poster for BIAF2021.
This year's poster titled 'The Eyes of the Summer' was directed by renowned Japanese director Ayumu Watanabe with STUDIO4℃, won the Grand Prize for his striking feature-length animation, "Children of the Sea", at BIAF2020.
Ingenious director Watanabe is widely known for a number of compelling works including Doraemon movie series, Space Brothers and After the Rain.
Former Studio Ghibli Animator Ken'ichi Konishi also joined hands by creating illustrations for the official poster. Konishi has worked as a character designer and animation director for countless masterpieces such as Whisper of the Heart, Princess Mononoke, Spirited Away, The Tale of Princess Kaguya and Children of the Sea.
The BIAF2021 poster, 'The Eyes of the Summer', consists of four different frames. On the right, a smaller rectangular frame featuring a left eye and ear covered with geometric patterns is laid over another frame containing a face image of a girl. There are two other frames in the upper left corner of the poster filled with space-like illustrations.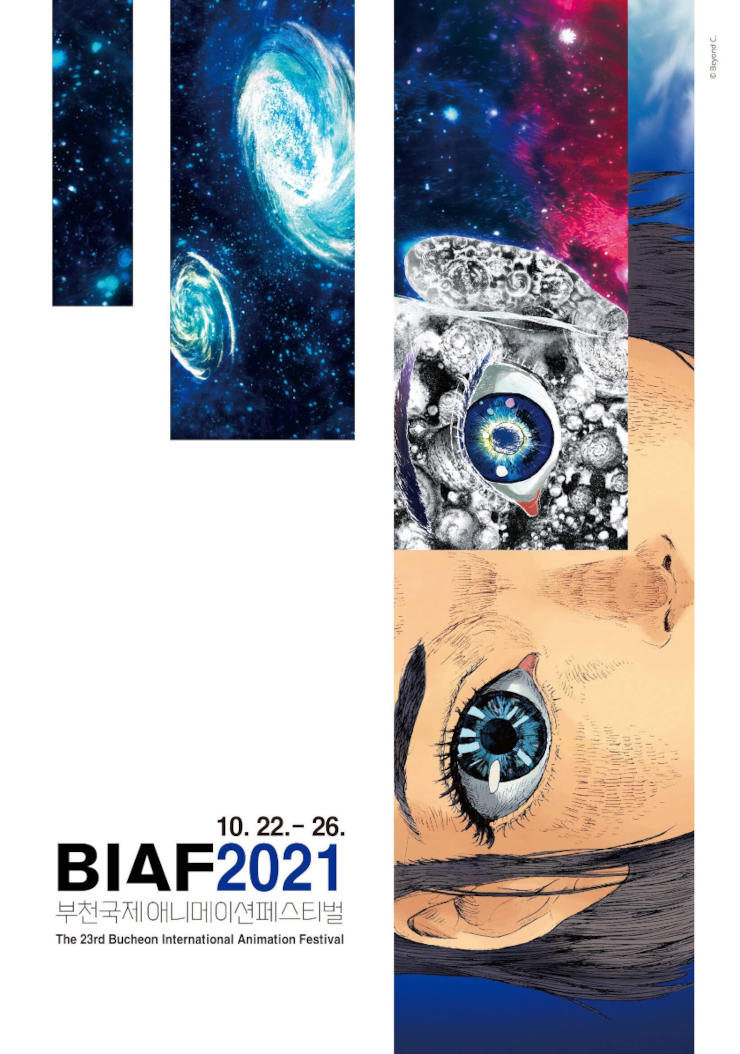 Through her frame, the little girl remembers what happened in the past. All of us see the world through a common frame. I have imbued these overlapping frames with hopes and dreams. I hope BIAF2021 makes a great film festival -Ayumu Watanabe
Every year, BIAF collaborates with the Grand Prize winner of the previous year to design the official poster and trailer of the much-awaited animation festival. The official trailer for this year's festival directed by Ayumu Watanabe is expected to be released in September.
BIAF2021 is scheduled to kick off on October 22 and run for five days until October 26.
SIGN UP: Want to read more free articles like this? Sign up for Our Newsletter
Read More About: