Festivals
Chilemonos Festival: 50/50 Festival Jury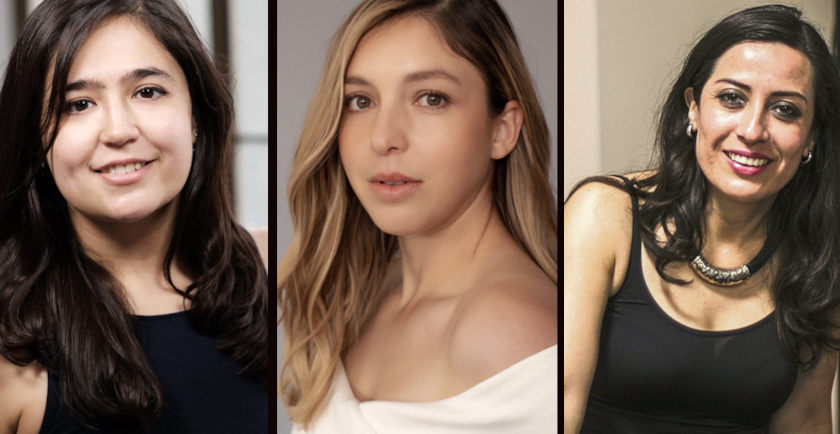 The 10th CHILEMONOS International Animation Festival which takes place from July 8 to 25, has historically been characterized by empowering women's participation in its activities; today it takes a step further, forming the first jury conformed equally for men and women in an instance of this type.
To celebrate his 10 years of career, the Oscar-qualfiying CHILEMONOS has seen a need to recognize the women in the animation industry, and all those, who with their presence at the Festival have been fundamental to it to grow big and to have important international acknowledgement today: the first animation festival in Latin America to form a jury composed of equal numbers of men and women will be conformed up of 15 women and 15 men, experts in animation who shall give their verdict to choose one of the different productions participating in each competition as the winner.
Among the jury, names stand out as Rita Basulto, Mexican director, winner of 4 Ariel awards from the Mexican Academy of Motion Picture Arts and Sciences and recent member/voter of the Oscar Awards jury, She currently directs the short film in stop motion "Smoke" and collaborates with Guillermo del Toro's department of photography in "Pinocchio".
Also Antonia Herrera, who has developed renowned children's animated series, exercised the direction of art and animation in various television, commercial and film projects, highlighting the short film "History of an Bear", winner of the Oscar Prize in 2016, the first for her country, Chile.
The Argentine designer, director, producer and screenwriter, Daniela Fiore, who received multiple awards for her Oscar-qualified short film "A Dark Day of Injustice", short film winner of the Havana Film Festival, the Silver Condor Awards and the CHILEMONOS International Animation Festival 2020 award.
The Director and Founder of the Colombian study Phosphens Media, Marcela Rincón, also one of the creators of the children's series "Guillermina y Candelario", and winner of the Indian Catalina Prize. This tenth edition will also be accompanied by the Brazilian director Helena Hilario, whose short film in 3D "Umbrella" was Oscar-qualified for the 2021 Academy Awards.
Peruvian Lisette Freire Pérez is co-founder of Golem Studio and professional with more than 10 years in the audiovisual industry, where she has specialized in visual effects and character animation. From Mexico comes the director Nuria Menchaca, whose short film "Bounce" has been awarded at the Morelia International Film Festival and "Dalia Continues Here",nominated for the Ariel Prize in the category "Best Animated Short Film".
Also present will be the director and producer Catalina Serna, whose short film "My brother Luca" was Oscar-qualified (2021).From Colombia, Tatiana Zabala, Executive Director of Sledge TV, highlighting among her main projects "Public Life Show", recently winner of the Indian Catalina Award in the category "Best Web Fiction Series", and Astrid Castrillón, Audiovisual director and Project and Contents Coordinator of the Penthouse Center at Pontificia Universidad Javeriana.

From Chile, Elizabeth Carmona, founding partner of the producer company Atiempo, who has produced more than 8 children's productions, among them "La Tortuga Taruga", "Mi perro Chocolo" and "El Ojo del Gato - The Film", will be present. She got the first place in the Ibero-American Festival Prix Jeunesse 2005; the producer, scriptwriter and founding partner of Typpo,
Javiera Risco,  has worked writing for Chilean projects such as "Guitar and Drum" (2019), "Mundo Perro" and "Primeros", winner of CNTV 2019 and presented in Annecy 2020 after winning Ventana Sur, Pixelatl and Quirinos prizes; Mariana Hidalgo, executive producer of TVN in charge of TV Educa; Aixa Alarcón, director of the Communication Area of the Instituto Profesional Santo Tomás (recognized headquarters of the Digital Animation and Multimedia career) and executive producer of the animated series "Las Aventuras de Ogú, Mampato y Rena"; and Bernardita Pasten, Art Director of Cartoon Network's "Golpea duro Hara" series.
We are happy and proud of how much we have achieved in this decade. The Festival has always been thought to be an open instance for all, achieving not only the professional and educational field of animation audience, but also the children and family public, all of this with a great objective: get to the national territory and out of it as well with activities from our headquarters in Santiago, connecting Arica to Magallanes with events like Monos de Nieve, Lluvia de Monos and Monos en Short, and now in a new stage at Latin American level, with Mono Club, our cinema animation club.

Another great objective that we proposed from the very beginning, has been to make the work of directors and animators visible in all our activities, this year achieving to form the first jury conformed equally of men and women within a festival of animation in Latin America, giving a clear sign of progress as a result of something that we have been working since the beginning of CHILEMONOS.-  Margarita Cid Lizondo , Executive Director of CHILEMONOS Foundation
The categories for the 10th Chilemonos International Animation Festival. are:
International competence of animated short films,
Latin American competence of animated short films,
Latin American competence of short films (schools)
International competence of animated short films (schools)
Latin American competence of animated series
Latin American + Spain competence of animated feature films.

Women have played a long history in CHILEMONOS Festival and its activities, starting from 2012 and a performance by Miwa Matreyek, an American CalArts educated visual artist and designer, which created "Myth and Infrastructure". Oscar-awarded Brenda Chapman (Brave) also benefited the festival (2013), EMMY-nominated director Becky Bristow (2013), the pioneer of independent animation Caroline Leaf, Agnieszka Piechnick (Platige Image), Virginie Bourdin, (X-Men: Days of Future Past VFX specialist), Loving Vincent's painting animation supervisor Anna Kluza (2018 edition). A whole conference was dedicate to  "Women leading Latin American feature film" (Celia Catunda, Maritza Rincón, Liliana Romero).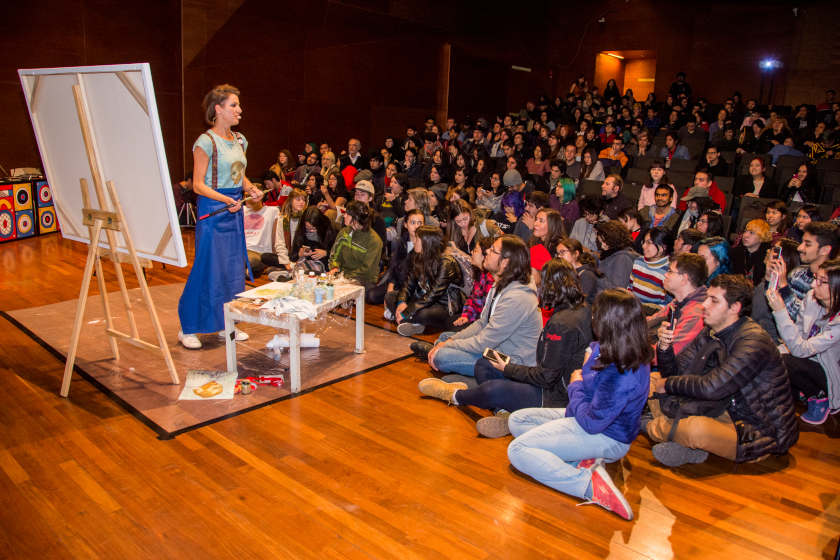 Anna Kluza at Chilemonos Festival
In 2020, the directors and founding partners of the Chilean studio Punkrobot ("History of a bear"), Antonia Herrera and María Elisa Soto-Aguilar, presented the masterclass "Guitarra y Tambor, creating a preschool series". The same year, Martina Santoro gave the "Unreal engine in Latin America" conference. She is President of the Association of Video Game Developers of Argentina (ADVA) and one of the founders of Latam Video Games Federation

The 10th CHILEMONOS International Animation Festival, is an activity financed by the Chilean Ministry of Cultures, Arts and Heritage, through the call of the Audiovisual Fund 2021.  All animations in competition will be accessible free of charge, to the festival's audience, thanks to an alliance with the OndaMedia, platform of the Department of Cultural Citizenship of the Ministry of Cultures, Arts and Heritage, from where they will be transmitted.
SIGN UP: Want to read more free articles like this? Sign up for Our Newsletter