Production
Cinderella the Cat (Gatta Cenerentola) Ships from Naples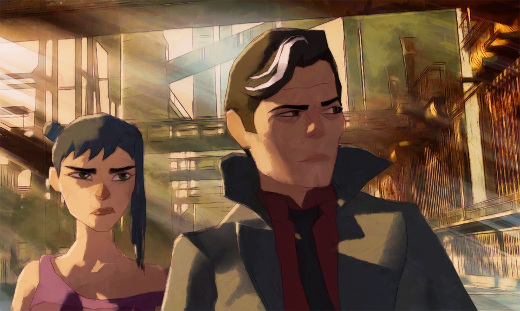 Cinderella the Cat (Gatta Cenerentola) is prepared by Mad Entertainment, the same team that produced Alessandro's Rak existential drama The Art of Happiness [review].
Ivan Cappiello, artistic director for the latter film, now takes on the director's helmet, along with Alessandro Rak, Dario Sansone and Marino Guarnieri.
The film is based on the 1976 opera by La gatta Cenerentola by Roberto de Simone, itself an adaptation of the classical Cinderella story by Giambattista Basile. The story is set in the dark and damp docks of Naples, in a not too distant future, where the Good – the Chief of Police – and the Evil – the King and his henchmen – contend for the territory and a very special girl... Cinderella.
Cinderella, oppressed by her family, servant for her stepmother and stepsisters, lives in a dramatic setting of injustice, illegal trades, ambiguity, greed and rivalry.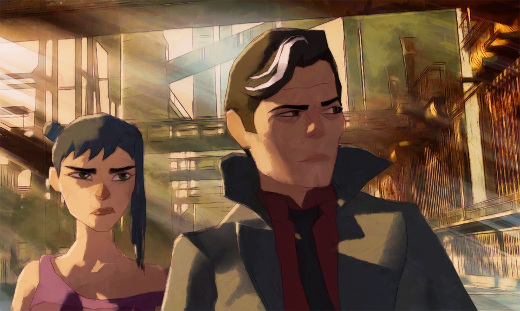 An intense need for revenge against the king – the one who murdered her father when she was a child – is growing inside her. Only through discovering love will she set her soul free from the dark Shadows of revenge and start a new life. The film was pitched during the 2015 Cartoon Movie in Lyon, and its first images were presented during the Cartoons on the Bay festival.  The highly stylistic feel of Cinderella the Cat and its urban undertones prepare for a highly unique adaptation of the classical tale. Expect a 2016 theatrical release, to coincide with the 40 years of the Roberto de Simone opera.
More updates at the Italian Facebook Page.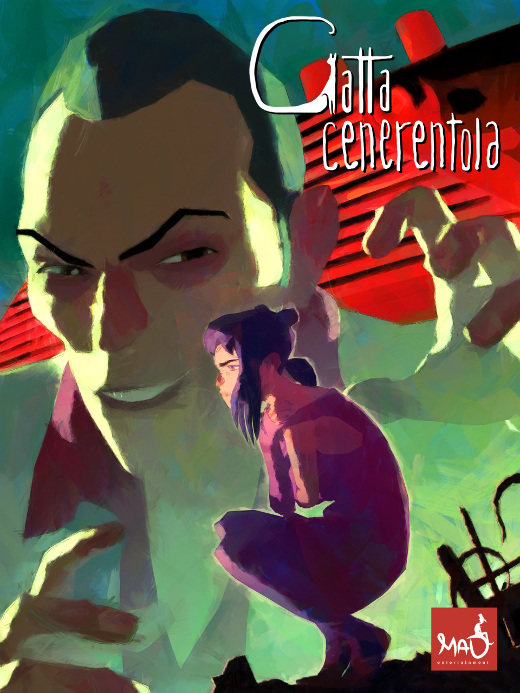 Read More About: