Academic
Job: Assistant/Associate Professor in Animation, Columbus College of Art and Design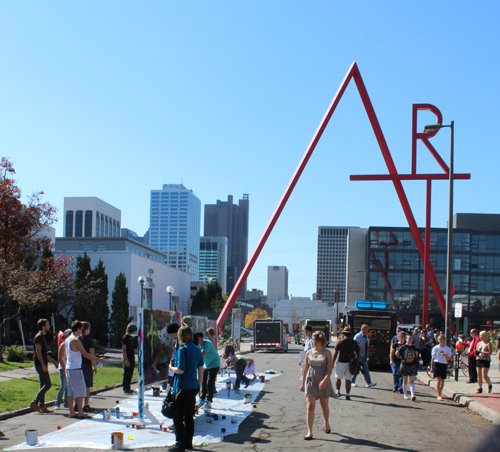 The Animation Program at Columbus College of Art and Design (CCAD) is soliticing applications for a  full time Assistant or Associate Professor for fall 2013, particularly from those with significant experience in teaching all levels of Computer Animation (intro through advanced) including rigging of characters, mechanical and surface/textures, and knowledge of applied color and design theory in support of the story.
The successful candidate will demonstrate a thorough knowledge of AutoDesk MAYA and ZBrush, plus those candidates who are proficient with V-Ray, Houdini and/or Unity will be given additional consideration.
Further consideration will be given to those candidates who demonstrate the ability to lead students through collaborative, trans-disciplinary projects as well as juried competitions and venues. A terminal degree is required at time of employment.
The expectations at CCAD are such that faculty members are to maintain an active record of professional achievement, evidence of scholarship, and the potential for critical recognition of their creative and/or scholarly pursuits. The faculty member chosen in this search will be required to teach practical, theoretical, and critical aspects of animation through classes, reviews, and mentoring. Faculty members are also expected to take a leadership role n curriculum development.

About the College:
Columbus College of Art & Design (Columbus, Ohio) prepares tomorrow's creative leaders for professional careers. With a history of commitment to fundamentals and quality, CCAD advances a distinct, challenging, and inclusive learning culture that supports individual development in art, design, and the humanities.
The College offers both BFA and MFA degree programs. CCAD values educators who are eager to work in a diverse and dynamic student-centric environment, with the ability to learn and adapt new technologies for future course development. CCAD makes employment decisions based on
abilities, talent, effort, and results. Equal employment opportunities are granted to all qualified individuals without regard to race, religion, color, gender, age, national origin, non-disqualifying disability, veteran status, sexual orientation, genetic information or family medical history, or any other legally protected class status.

Essential Duties/Responsibilities:
Faculty will demonstrate excellent knowledge of the subject matter in required courses related to their specific expertise within a professional curriculum. The position carries the responsibility of contributing to the teaching/learning, research/discovery, and outreach/engagement missions of the college. As a full time faculty member within the department, the selected applicant will:
 Effectively plan and prepare for classes each week to create a professional and productive learning environment for
students
 Build successful relationships with diverse student populations
 Effectively assess student learning, course objectives, departmental outcomes, and institutional learning goals
 Develop and complete class syllabi and projects without direct supervision
 Attend scheduled program meetings, school workshops and College-wide faculty meetings
 Adhere to all College policies and procedures

Required Qualifications:
The successful candidate will have a willingness to integrate with an art and design curriculum. Engaging students in research, developing new curricula in areas of interest, and partnering with other areas of the college are essential components of this position. The successful candidate will demonstrate strong leadership skills through initiative, dependability, empathy and reliability. Excellent written and communication skills are a must.
The College is  especially interested in candidates from under-represented groups as well as individuals who have experience with diverse populations who can contribute to the diversity and excellence of the academic community through their professional practice, research, teaching, and/or service. Women and minority candidates are strongly encouraged to apply.

Interested candidates should provide Curriculum Vitae, statement of teaching philosophy and interests, statement of professional experience and plans, and a link to a digital portfolio of the applicant's work and any relevant student work. Contact information for three references should also be included.
The application review process will begin January 15, 2013, and continue until the position is filled.

E-mail application materials to: This email address is being protected from spambots. You need JavaScript enabled to view it. (Note: Please put "FT: Animation" in the subject line).


Read More About: