Festivals
Let's Discover Contemporary Portuguese Animation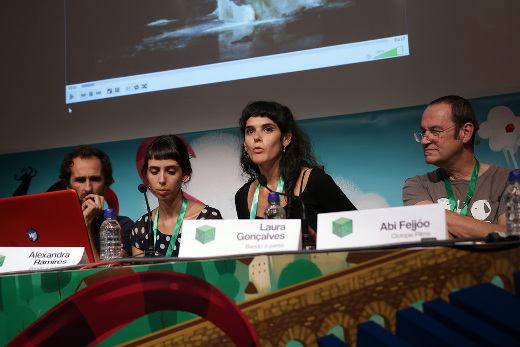 Contemporary Portuguese animation does not need introduction. Names like Regina Pessoa (Tragic Story with Happy Ending), José Miguel Ribeiro (A Suspeita) and now David Doutel and Vasco Sá (Fuligem) have made themselves household names - at least in the international animation festival circuit.
So, it's ripe time to rediscover Portuguese animation, and this is what the Spanish market and festival 3D Wire did in its 2016 edition, in which Portugal was the guest country.
Starting with festivals, no one can pass aside Cinanima (which celebrates its 40th edition in November). Ricardo Bianco gave a short presentation (one wishes he could say more) about this festival's programme.
Regina Pessoa, Ron Diamond (Animation Show of Shows) and Peter Lord (Aardman) are in this year's festival jury, with Pessoa as the jury president.
Aardman's 40 years anniversary will be an expected festival highlight, and a Portuguese premiere of M. Dudok de Wit's The Red Turtle is also in the works of the festival, which includes 76 films in its 2016 competition programme.
2D animation in Poland is thriving, and now moves into feature films.
José Miguel Ribeiro's latest project (currently in production) is Nayola, a 70-minute feature (combination of  2D animation and stop-motion),  telling the story of three generations of women in Angola amongst wars.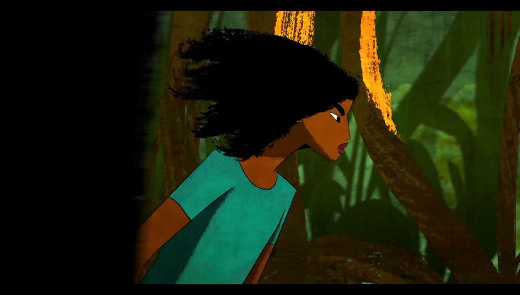 Nayola
Written by Virgílio Almeida, the film now seeks co-production animation partners.
Abi Feijó from Ciclope Films (Kali, the Little Vampire, Amelia & Duarte) now heads for a co-production with the French studio Les Armateurs for Regina Pessoa's new film, Tio Tomas (Uncle Thomas and the accounting of Days, to be finished in 2018).
Portuguese production company Animanostra celebrates in 2016 its 25 years of production, and Humberto Santana was in 3DWire to talk about this and its 2D artistry.
If you haven't wached Fado of A Grown Man by Pedro Brito, here's the trailer below:


Alexandra Ramires and Laura Gonçalves from Bando à Parte, (the studio that produced Doutel's & Vasco Sa, Fugilem) present the new author film by the duo, Agouro, a story of individualism and moral responsibility.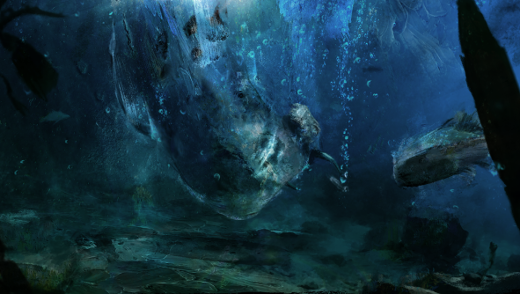 Agouro
The Portuguese Casa de Animaçao  (presented in 3D Wire by Vanessa Ventura) gives its own unique awards to Portuguese short animation films, putting the growing production into a more institutional spotlight
Sardinha in Lata has amassed 66 awards in its films. Nuno Beato was present to give an overview of a company which benefited much from his own, My Life Within Your Hands (2007)
.
 Not a part of the Portuguese tribute, but interesting to watch its future is the short Kafka's Doll by Bruno Simões  (Studio Kimchi).
Based in the world of 1920s Berlin, where Kafka lives with his girlfriend Dora Diamant, it tells a semi-fictitious story. Kafta meets a crying girl in the park, and writes a letter to tell her all about her lost doll's fictitious travels.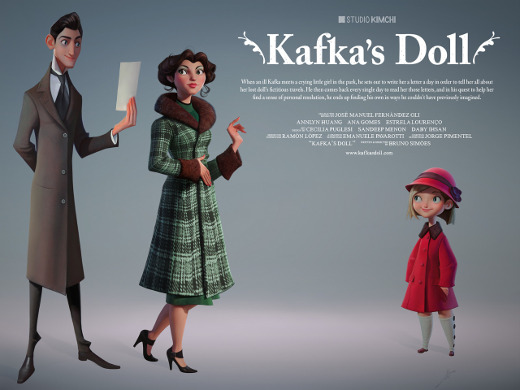 Kafka's Doll
There are a lot of things to discover in Portuguese animation going international.
And this is only the beginning.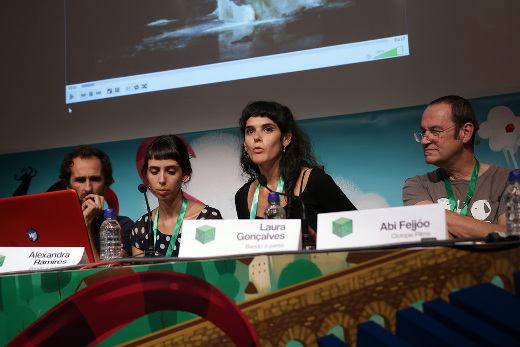 Portuguese panel at 3D Wire 2016 (c)3DWire