Feature Animation
Signe Baumane's 'My Love Affair with Marriage' Gets A US Theatrical Release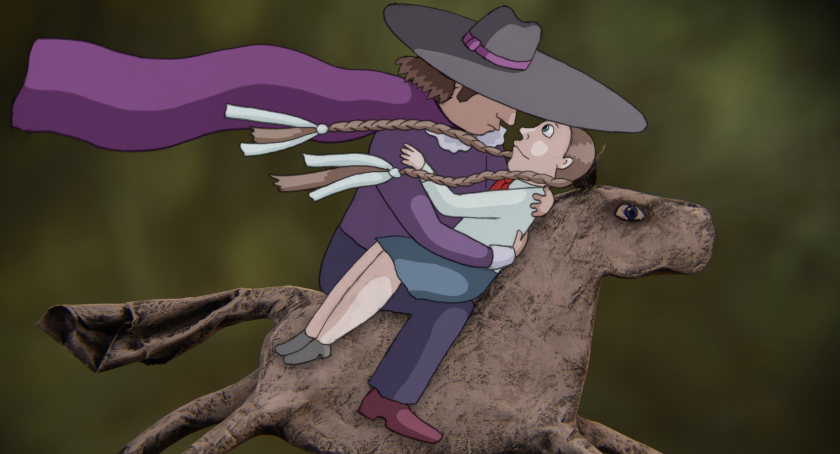 The long-awaited US theatrical premiere of the new Signe Baumane. film, 'My Love Affair with Marriage' is taking place this fall.  The second animation feature by the Latvian/US animation filmmaker (after 'Rocks in My Pockets'), 'My Love Affair With Marriage' follows Zelma on her 23-year quest for perfect love and lasting marriage set against a backdrop of historic events in Eastern Europe.
This is not just a female empowerment film, but a way to apply all sort of biological determinism theories, play and subvert them -in an animated musical way. Baumane describes the film at Zippy Frames (and an interview with Olga Bobrowska):

I had to go all the way back to the origins: where and when, did I ever first get this idea of marriage? Suddenly, when writing the script and having the characters, they just started signing. What is love and how to handle it?; how to be a woman?; how to be a man?; and why marrying … ? – very often the drive comes from pop culture which makes these ideas very sexy, very appealing. With songs and dances, you want to conform, not because you're forced to, but because they're so glamorous and beautiful: "I want to love this way", "I want to marry that way" - Signe Baumane!
After its world premiere at the 2022 Tribeca Film Festival, the film went on to screen at over ninety film festivals worldwide, winning over twenty awards including the Grand Prix at the Animafest Zagreb.
'My Love Affair With Marriage' is voiced by Matthew Modine (Stranger Things), Dagmara Domińczyk (Succession), Michele Pawk, Cameron Monaghan (Shameless), Stephen Lang (Avatar).
It will have its US theatrical release at The Quad in New York (6 October), and at Laemmle Glendale in Los Angeles (13 October, with a preview screening at the Laemmle Royal on 12 October). Other cities will follow.
Watch 'My Love Affair with Marriage' trailer:
SIGN UP: Want to read more free articles like this? Sign up for Our Newsletter
Read More About: