Feature Animation
Even Mice Belong in Heaven by Denisa Grimmová & Jan Bubeníček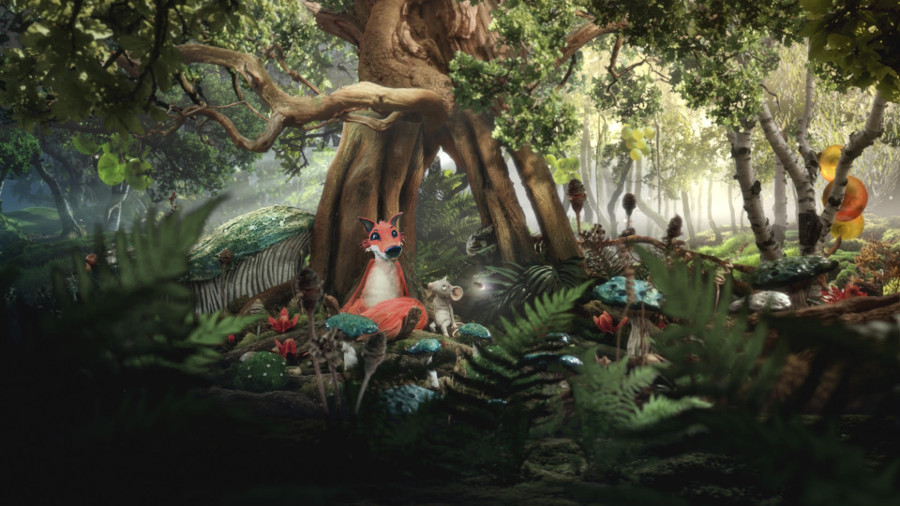 Based on a novel by Iva Procházková, the pair of Denisa Grimmová & Jan Bubeníček adapt the novel of two mortal enemies, a mouse and a fox, to the big screen. The film is produced by  Fresh Films & Hausboot (CZ), Les Films du Cygne (FR), Animoon (PL), Cinemart (SK) and Panache Productions (BE).
According to Grimmová  (via an interview to Marian Evans) , the project came to her through her son, and  It has a certain magic that is fragile, delicate, subtle.  Grimmová is responsible for character design and artistic direction in general.. Jan Bubeníček  is co-directing, and leads the post-production part of the film (including the music).
Vladimír Lhoták, film producer (Fresh Films & Hausbot)  in his Animarkt Stop Motion Forum presentation  (Oct 2020), detailed the marathon that this film was to be for first-time animation feature film producer. The project was a lovable one, but it took the team two years to even get the rights. It took another two years to build the  Nellis (Mammas and Papas, Revival) scripts, along with Richard Malatinský (Dvojka). So far, Even Mice belong in Heaven is the bigger stop-motion feature project in the Czech Republic -and has an impressive number of co-producers, partnered after a well-orchestrated (and long) effort.
A film about two mortal enemies - a little mouse Whizzy and Whitebelly the fox, who after an unfortunate accident, meet in animal heaven. They lose their natural instincts and become best friends. Their wish to stay together after they return to earth comes true, but they are reborn into opposite roles. Thanks to the power of friendship they can even overcome what seems to be impossible - Film Synopsis
The stop-motion shooting was conducted at the big Barrandov Studios in Prargue (500 sq. meters, 11 sets, 7 animators working in parallel). However, the puppet design and also the CGI work were being conducted in all co-producing countries, and 7 places around Europe. 100 puppet characters were designed, with one type and family of animals being designed by a single studio (Poland got the mouse family).
Watch the official trailer:


Apart from script and directorial choice (a joint decision), Denisa Grimmová was mostly responsible for character design; Jan Bubeníček had his hand on the film's animatics, editing process, CGI post-production -earning himself a "technical director" title in a film that combines stop-motion and CGI. 
Fear and prejudice are the main elements showcased in this film, expressed brilliantly by puppets. Even though Lhoták states he was advised at first that ""puppets cannot do a lot of fun, do not have a lot of emotions", the film's 15-20cm tall puppets really register on the screen with lovable movements.
Shot in English so that all partners could creatively participate, the film's production (budget: 3,7m EUR)  was luckily finalized before the lockdown. Now in post-production, and having already secured local distributors in the partners' respective territories, the film is internationally represented by Charades sales agent.
The 80-minute stop-motion animation feature heads for an early 2021 festival and theatrical release. As Lhoták mentions, this is film for children that needs to be watched in the big screen.
Our Zippy Frames Sneak Preview:
The film uses a really familiar trope of the odd couple to make a literally otherworldly adventure. Not content to just show the obvious, it builds up from the fact of the unlikely friendship to tell its own adventurous story. Character design and movement make up for lively, vibrant and energetic characters, lit superbly. The film is firmly grounded in kids' territory, but it seems to move away from current superhero notions of saviours -here's friendship and community that needs to be saved, and it looks like a welcome turn.
SIGN UP: Want to read more free articles like this? Sign up for Our Newsletter