Feature Animation
First Trailer: The Prince's Voyage by Jean-François Laguionie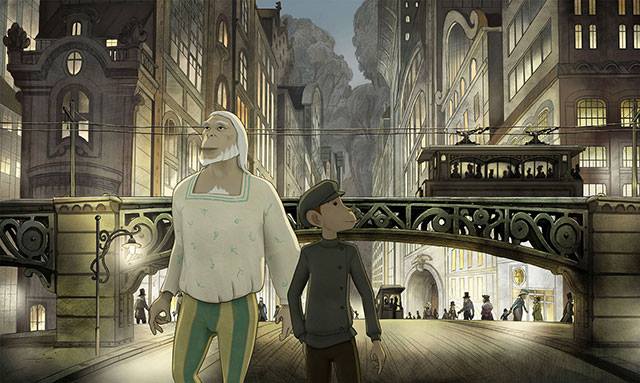 The follow-up to the much acclaimed (but not equally rewarded Louise on the Shore), The Prince's Voyage (Le voyage du prince) by the celebrated French director is a story between old and young, between nature and cutlure.
An old monkey Prince runs aground on an unknown shore. Injured and lost, he is found by 12 year-old Tom, and taken in by his parents, a couple of scientists who were banished from their community because they believe in the existence of other monkey civilisations. With Tom's help, the Prince discovers a society he knows nothing about, while Tom's parents decide to use him to prove that their theory was indeed correct - Film Synopsis
Laguionie shares here directing credits with Xavier Picard (Moomins on the Riviera). The 2D/3D film is co-produced by Blue Spirit Productions (France) -also responsible for the French auteur's The Painting and the Oscar-nominated My Life As A Zucchini by Claude Barras. Luxembourg's  Melusine Productions, the studio responsible for co-producing The Breadwinner, and Studio 352 (Luxembourg)  are on board as well.
Here's the film's French trailer with English subtitles (via Cineuropa):
Both the idea and the execution here look like a reversal of the 'wild savage' theme. Here the 'wild' is not the child, but the old monkey who needs to be civilized, a theme Laguionie also used in his 1999 film, A Monkey's Tale (1999). However, here the mode is not personal, but world-engrossing: it's a whole world and its creation and beauty that is questioned, searched and (incorrectly) answered by "philosophers".
Another French clip premiered at La Croix (head for more info):
A special screening of The Prince's Voyage took place during the 2019 Annecy International Animation Film Festival. Gebeka Films will distribute The Prince's Voyage in France this autumn, while UDI has the international distribution rights for film.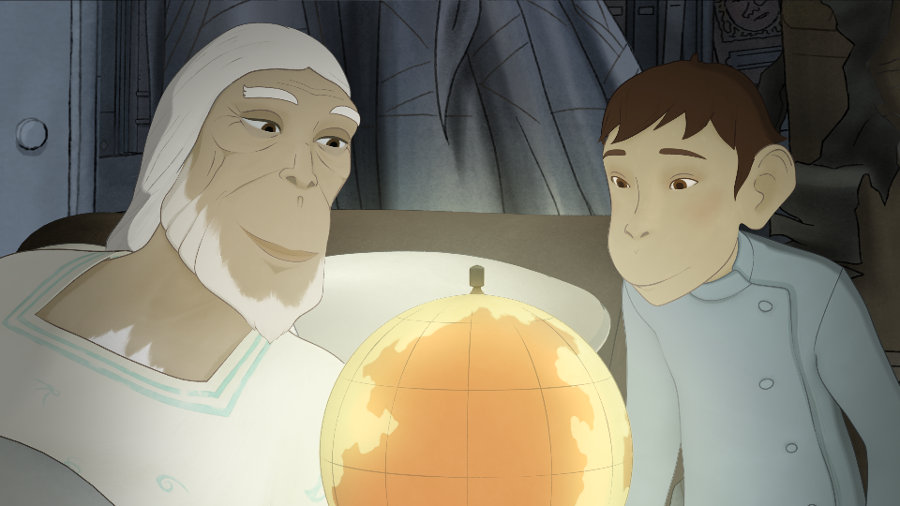 SIGN UP: Want to read more free articles like this? Sign up for Our Newsletter