Reviews
Sabogal: When Altitude Causes Dizziness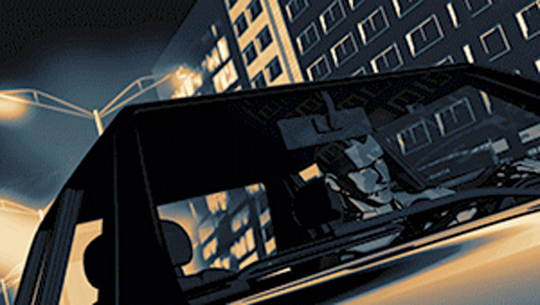 It could have been stronger, but is encouraging and makes its worthwhile humanitarian point dramatic enough. Sabogal first premiered as a 13-episode television series on Canal Capital. Its directors, Sergio Mejia and Juan José Lozano, transformed  the series into a feature-length film for an international audience.
 Produced by 3da2 animation,  Liliana Rincón, and Canal Capital, the 106-minute Sabogal became the first Colombian animation feature to get selected in the celebrated Annecy Festival in France. This neo-noir is inspired by the turbulent past and presnet of Colombia, which the film makes no attempt to embellish (even though it has its own sympathies). 
Sabogal starts with the murder of the political satirist and journalist Jaime Garzón in August 1999. Garzon was a peace negotiator between the Marxist-Leninist guerilla group FARC (Revolutionary Armed Forces of Colombia) and the right-wind paramiltary forces during the presidency of Álvaro Uribe, in a decades-old conflict that still leaves its mark in contemporary Colombia politics and society.
The lawyer Fernando Sabogal along with his friend and colleague Elias undertake to defend the Garzón family, and from that point he embarks on a twisted judicial process.
An array of facts and figures in live-action, archival footage (which threaten to overwhelm the plot at some point) alternates with witnesses that are afraid to talk, more revelations and more killings, and finally imminent danger for the main character.
 Sabogal may start with the lawyer's putting fire to a piece of paper, but the film itself takes time to ignite. Plot and interest moves more swiftly when the film adopts the tested recipe of a man abandoning everything for his own humanitarian cause, and subsequently needs to face his own personal nightmares. We already guess that Sabogal will neglect his wife, and this wil lead to dire consequences, and the introduction of a femme fatale in the office Sabogal works will bring more tension and uncertainty to the plot.
 Secondary characters are more humane and frail in Sabogal, and provide the counterbalanance to the high moral altitude that Sabogal dwells in.
 A wife that has her own premonitions and unheard complaints, a step brother that is ready to change his views on the paramilitary and admit the crucial role of the Colombian intelligence service in the armed conflict, all are ready to face their fate. Within a Ridley Scott-inspired visual environment of urban decay (but with no mention of drug lords here), altitude is king in Sabogal. Offices in skyscrapers, camera movements that bring dizziness to Fernando Sabogal and spectators, all become an orchestrated, monochrome plan to make a real actor a cartoonish character.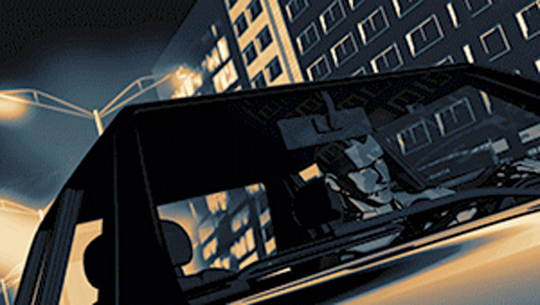 Mo-cap is the appropriate technique to provide the link between tragic, archival footage stories and a highly tense plot (especially in the second and third act). It is not flawless: characters move more fluid than their situation would permit, and character design seems unispired at times. At the same time, a wise choice of a neon-like colour palette and a tense camera movement help the characters and the plot gain substance.
 Not as strong in its social critique as Sang-ho's King of Pigs and The Fake, Sabogal has nevertheless a few shocking moments of people being deported, tortured and becoming essentially a pawn in the hands of rival factions. More ready to unveil the role of right-wing paramilitaries than the FRAC atrocities, the film is a worthy testament of one man and his escalating fight for justice and personal survival -with no sugar-coated happy ending.
 Sabogal is definitely worth seeing within the sub-genre of 'adult' animation. Less documentarian than Crulic, it uses old narrative conventions to renew the case for justice among the human ruins, and bring those out of their safe, TV frameset.
Read More About: