Feature Animation
Τhe Neighbors of My Neighbors Are My Neighbors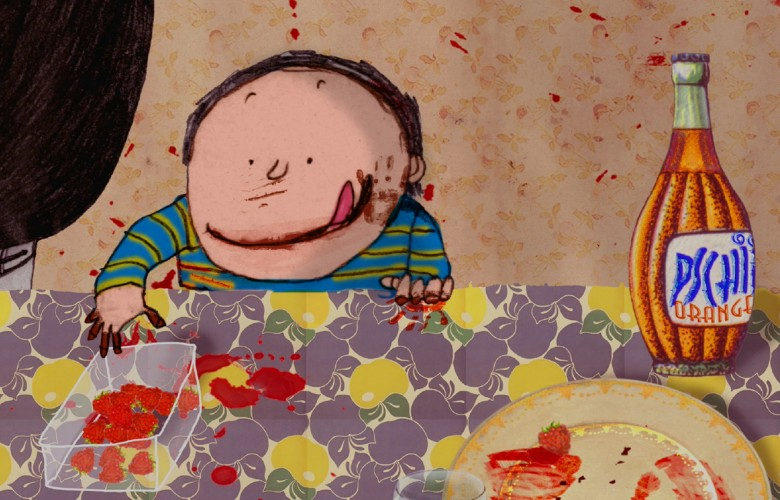 Producers Lardux Films and Marmita films  and directors Anne Laure Daffis & Léo Marchand (their webpage) want to bring the spirit of Nouvelle Vague into this 4-part zany story and 2D/3D animation feature project.  In the building of Τhe Neighbors of My Neighbors Are My Neighbors (Les voisins de mes voisins sont mes voisins) the intertwined destinies of ten neighbors or neighbors of neighbors are presented, grappling with the dramas, the pleasures, the surprises and the hazards of daily life.
The film is based on, but also expanding on their previous short films La Saint Festin (2007), and La vie sans truc (2013), while the script is appropriately edited.
An ogre breaks his teeth the day before Saint-Festin, the ogres' great celebration day. A magician botches his trick of sawing a woman in half, and loses his assistant's legs. An over-equipped hiker gets stuck in the elevator for several days. An old man falls in love with a runaway pair of legs. A mother asks her neighbour to look after her children on the eve of Saint-Festin… In one building, the lives of ten next-door neighbours, or the neighbours of neighbours, intertwine as they grapple with the dramas, joys, surprises and dangers of everyday life - Film Synopsis
The film wants to engage both with children (especially the two stories of the ogre and the magician) and the adults. Τhe Neighbors of My Neighbors Are My Neighbors will employ a small animation team of no more than 12 people.
Zippy Frames CARTOON Movie 2020 preview:
Self-described as Robert Altman's Short Cuts for children, the film has 4 stories that crisscross with each other, and spitfire dialogue exchanges that almost determine the posing of the visuals as well. It is energetic, varied and hilarious. 
The film is scheduled for a 2021 international release.
SIGN UP: Want to read more free articles like this? Sign up for Our Newsletter