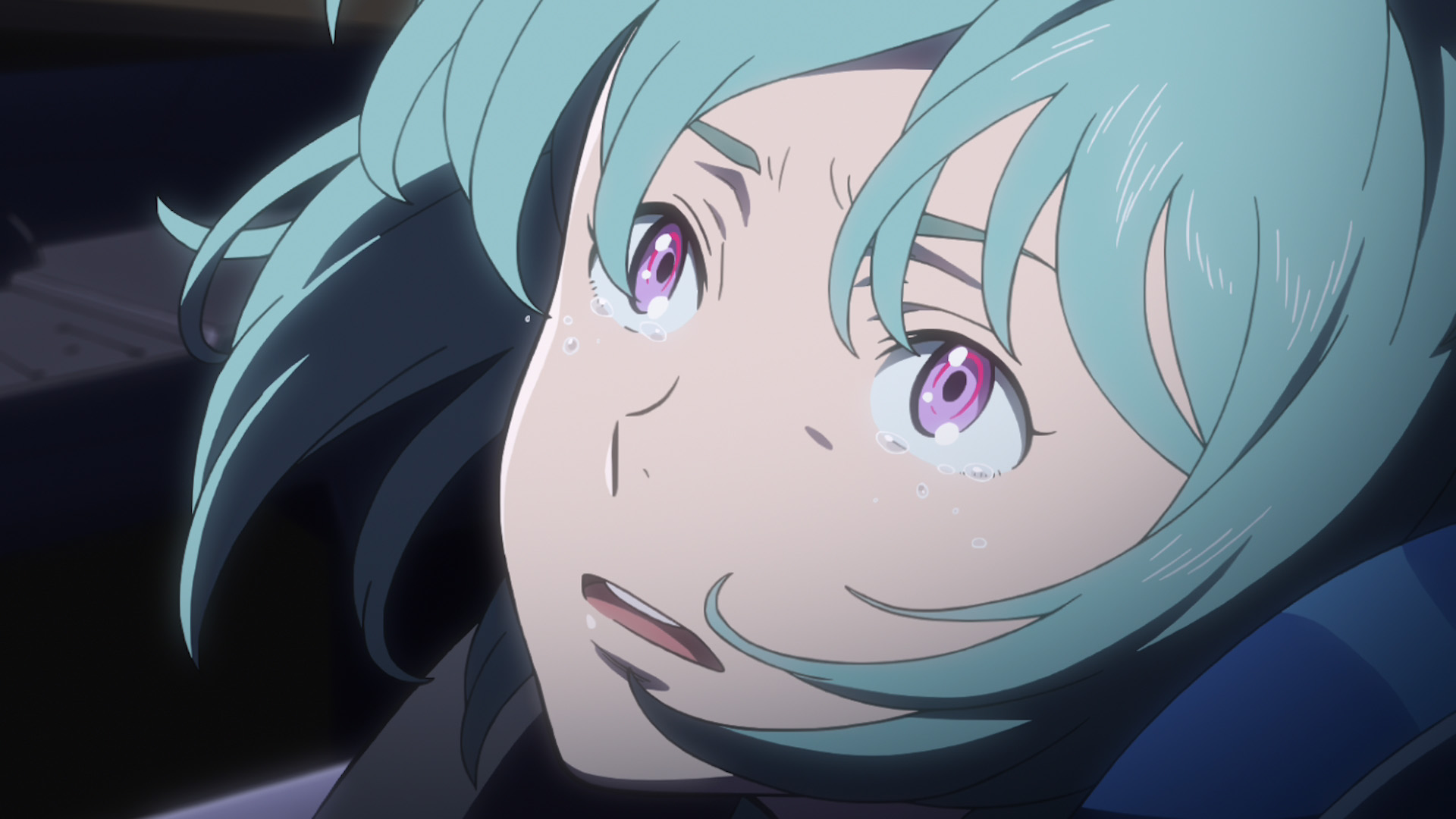 In this Corner of the World, Revengeance, The Real October and Ethel & Ernest in the Bucheon Int'nl Animation Festival line-up.
Its mission is to spread the true charm of animation genre and to grow as an expert animation film festival in Asia. The 19th Bucheon International Animation Festival in Korea (20-24 October 2017) is engaged in a very interesting dialogue between European and Asian animation, moving also across to US independent animation.

In its feature selection (check out the shorts selection as well), we find  the Annecy-awarded (and subtle but penetrating account of WWII Hiroshima) In this Corner of the World; the new Bill Plympton feature Revengeance also competes.  The political animation doc of The Real October (Katrin Rothe dir.), and a rotoscoped biography in The Man Who Knew 75 Languages (Anne Magnuseen, Pawel Debski dir.) are two more European entries.
The third biography in competition comes from UK. Acclaimed writer Raymond Briggs writes about his own parents in thes graphic novel Ethel & Ernest, and gets its animated 2D form with Roger Mainwood (who has his own share of Briggs animated adaptations).
2 Japanese features also compete:  the drama Fireworks, Should We See it from the Side or the Bottom? by Nobuyuki Takeuchi, and the sci-fi anime Eureka Seven Hi-Evolution.
All competing films:
In This Corner of the World Japan│2016│129'00"│KATABUCHI Sunao  (Director & Producer in attendance)
Suzu, in 1944, moves to the small town of Kure City in Hiroshima to live with her husband's family. Suzu's life is thrown into chaos when her town is bombed during World War II. Her perseverance and courage, however, underpin this heart-warming and inspirational tale of the everyday challenges faced by the Japanese in the midst of a violent, war-torn country.
Revengeance USA│2016│75'00"│ Bill PLYMPTON, Jim LUJAN (Director in attendance)
An ex-biker senator and a bounty hunter who is a bit of a mummy's boy: director Bill Plympton (animation) and Jim Lujan (screenplay) play with clichés and pop culture to shine a satirical light on US-American society. The film is bold and piercing, switching effortlessly from gloom and doom to explosive energy.
Ethel & Ernest UK, Luxembourg│2016│95'00"│Roger MAINWOOD
The true story of Raymond Briggs' parents, Ethel and Ernest. They're two ordinary Londoners who fall in love against the background of immense social change in the mid 20th century, experiencing the Depression, World War II, post-war austerity and cultural upheaval. Forty years of change, one enduring love.
Fireworks, Should We See it from the Side or the Bottom?  Japan│2017│90'00'│TAKEUCHI Nobuyuki (Director), SHIMBO Akiyuki(Executive Director).
Adaptation of a  live-action film by Shunji IWAI and  Genki KAWAMURA, Producer of your name (attendance TBA)Popular student Nazuna OIKAWA will transfer to a new school due to her mother's remarriage, but Nazuna Oikawa doesn't like her new school. Norimichi Shimada likes Nazuna Oikawa and asks her to runaway together, but their plan fails. A mysterious incident occurs with Norimichi Shimada.
The Man Who Knew 75 Languages Norway, Poland, Lituania│2016│ 65'00"│Anne MAGNUSSEN, Pawel DEBSKI (Director in attendance)
A great talent finds the love of his life in a princess who can never be his. A drama about a brilliant man and his lifelong love for Princess Elisabeth of Wied, who later became the Queen of Romania. Thwarted in love, Georg Sauerwein becomes a fighter for the right to speak and write in one's mother tongue. Due to this fight, Georg becomes the most vilified person in the German press.
The Real October Germany, Switzerland│2017│90'00"│Katrin ROTHE  (Director in attendance)
In February 1917, the tsar gets overthrown. In October, the Bolsheviks rule by themselves. What were poets, thinkers and avant-gardists like Maxim Gorky and Kazimir Malevich doing during this drastic change of power? Five artists spring from the director's pile of books as animated cut-out figures. With their own recorded voices, they participate in salons, committees, and street riots.
EUREKA SEVEN HI-EVOLUTION Japan│2017│90'00"│KYODA Tomoki (Producer & Music Producer  in attendance)
Eureka Seven tells the story of Renton Thurston and the outlaw group Gekkostate, his relationship with the enigmatic mecha pilot Eureka, and the mystery of the Coralians. Hi-Evolution series focuses on Renton Thurston's behind story, the fourteen-year-old son of Adrock Thurston, a military researcher who died saving
the world.
 

The 19th Bucheon International Animation Festival takes place 20-24 October 2017 in Bucheon, Korea.