Anim'est 2018 Launches With Experimental/Avant-Garde Focus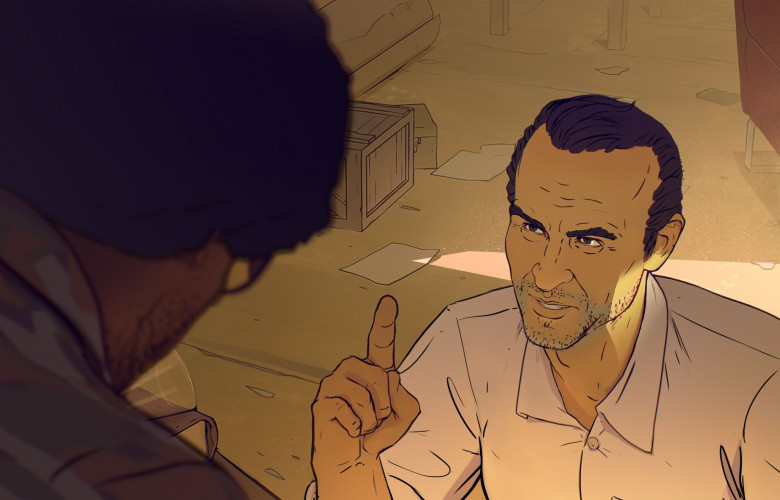 The 13th edition of Anim'est, the International Animation Film Festival, (28 September to 7 October 2018) and is dedicated to experimental and avant-garde cinema, gathering some of the most unconventional and innovative visual experiments from the 1920s until today, films that marked the history of cinema in general and of animated film in particular. 
One of this year's most awaited European animated features opens the 2018 edition of the festival – Another Day of Life, a European production co-directed by Raúl de la Fuente (Spain) and Damian Nenow (Poland). It gives the festival a strong start, a relevant one against the background of the main theme of this year's edition, as the film overrules the traditional boundaries of animation and combines the newest CG techniques with live-action cutaways, archive footage and contemporary interviews. 
Adapted from the eponymous book written by Polish journalist Ryszard Kapuściński, the film (premiered at 2018 Cannes film festival)  presents the real, captivating and harrowing experiences of the author during the 1975 Angolan civil war, which lasted for 27 years and was one of the bloodiest civil wars in history.
The 13th edition of Anim'est International Animation Film Festival runs 28 September – 7 October and is hosted by Cinemateca Eforie, Cinema Elvire Popesco, CINETic Centre, Point and Expirat.
Anim'est is the only OSCAR® qualifying film festival in Romania, and it is also proud partner of EMILE Awards, the European Animation Awards. It is organized by Este'n'est Cultural Association and is financed by the Romanian Film Centre, the Administration of the National Cultural Fund, the Romanin Filmmakers Union, the Romanian Cultural Institute. Institutional partners: CINETic Centre, the "I.L. Caragiale" National University of Theatre and Film, the Austrian Cultural Forum, the French Institute, the French Embassy in Romania, the Czech Centre, the Balassi Institute, the Wallonia-Brussels Delegation, the Polish Cultural Institute.
SIGN UP: Want to read more free articles like this? Sign up for Our Newsletter
Read More About: