Annecy Festival 2023: 11+12 Animation Features Selected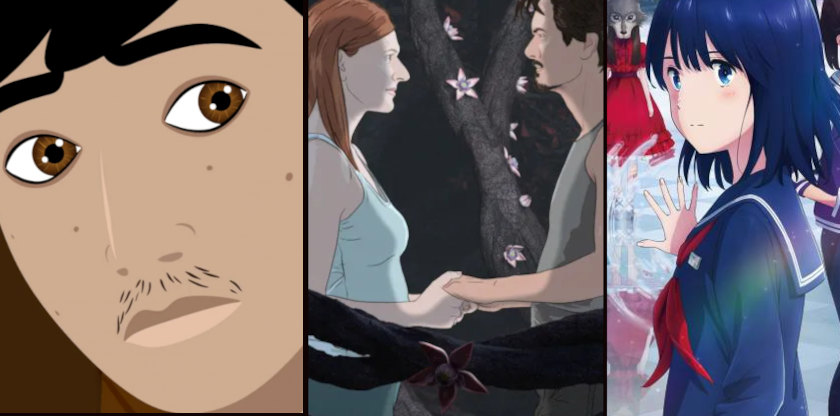 After some years of the introduction of the bifurcated 'Official Competition' vs. 'Contrechamp Competition' at the Annecy International Animation Film Festival, we have a glimpse at how the new animation features are selected and categorized.
In the 11 selections of this year's Official Competition, we encounter a total of seven (7) French productions/co-productions; 2 films from Japan (the new Keiichi Hara film 'Lonely Castle in the Mirror' is here), one film from China (the 'Have a Nice Day' author Liu Jian returns with 'Art College 1994'), and one film from Hungary ('Four Soul of Coyote' by Áron Gauder).
Expected standards, like the comedy 'Chicken for Linda' by Sébastien Laudenbach (The Girl Without Hands) and Chiara Malta, and the much-anticipated 'Kensuke's Kingdom' by  Neil Boyle and Kirk Hendry (based on the children's novel by UK author Michael Morpurgo) are prominent. We are to watch a sneak preview of the 'Sirocco and the Kingdom of Air Streams' by Benoît Chieux (Aunt Hilda).
In the Contrechamp ('Reverse Shot') competition, in contrast, we get only one French film as a co-production ('Heavies Tendtries' by the Spanish Pablo Berger, the adventures of a dog and robot in the 80s New York). And then there is a super-abundance of auteurs; Bill Plympton (with his new feature film 'Slide'), the Hungarian Marcell Jankovics (his new film, 'Toldi', co-directed with Lajos Csakovics), and, of course, the Berlinale Encounters premiered 'White Plastic Sky' post-apocalyptic sci-fi by Tibor Banoczki and Sarolta Szabo -which might have benefited better being in the Official Competition.
With this kind of lineup, as important as the individual films themselves are, it seems the Annecy Official Competition becomes more and more a showcase of French animation (with a garnish of high-profile Asian features); and the Contrechamp competition is now a haven for Eastern European Films, non-European films -and essentially, all the rest.
This imbalance is not new. 7 out of 10 animation features in the 2022 Annecy Official Competition selection were also French, and the Contrechamp competition worked as a container for everything non-French that couldn't fit in the official competition. Representation is important and, since the coveted -and much celebrated- Cristal for a Feature Film comes exclusively from the Official Competition, the competition's lineup structure would need to reflect this.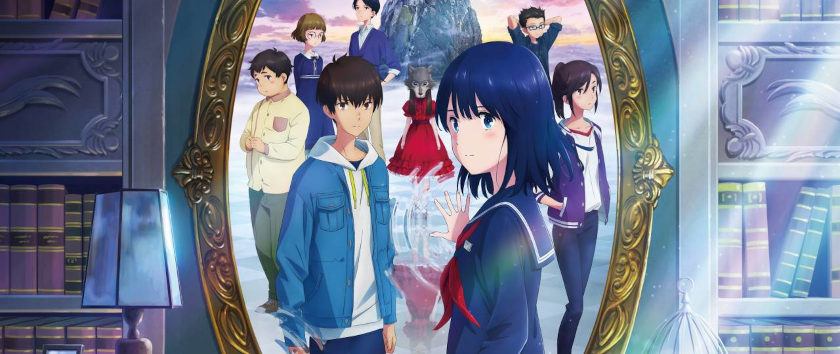 Lonely Castle in the Mirror
The full Annecy Festival 2023 lineup:

OFFICIAL COMPETITION:

Art College 1994 by Liu Jian
Production: China Academy of Art, Hangzhou Lightriver Culture & Media/China
1994, the China Academy of Arts campus. As the country opens up to the Western world, a group of students gradually discover adult life where love and friendship are at odds with lofty ideals and personal ambitions. Lost between tradition and modernity, these young people must decide who they want to become.

Four Souls of Coyote by Áron Gauder
Production: Cinemon Entertainment/Hungary
Native American teenagers confront an oil pipeline project, which is just down the hill from their ancestral land. The grandfather evokes the ancient tale of their Creation, reminding all of us that we need to find our place in the great circle of creatures.

Kensuke's Kingdom by Neil Boyle and Kirk Hendry
Production: Lupus Films, Melusine Productions/Studio 352, Le Pacte/United Kingdom, Luxembourg, France
A young boy, shipwrecked on a remote island, discovers he's not alone when he encounters a hostile old Japanese soldier who retreated there after World War II. As dangerous invaders appear on the horizon, it becomes clear they must join forces to save their fragile island paradise.

La Sirène by Sepideh Farsi
Production: Les Films d'ici, Katuh Studio, Bac Cinema, Lunanime, TrickStudio Lutterbeck/Germany, Belgium, France, Luxembourg
1980. Abadan, Iran. The residents hold out against an Iraqi siege. Among them, 14-year-old Omid decides to stay in the city with his grandfather until his older brother returns. Omid finds an abandoned boat in Abadan's port. Could this be the way to save his family? 
Chicken for Linda! by Chiara Malta and Sébastien Laudenbach
Production: Dolce Vita Films, Miyu Productions, Dorje Film/France, Italy
Paulette feels guilty after unjustly punishing her daughter Linda and would do anything to make it up to her. She would even make chicken with peppers, even though she doesn't know how to cook. But where will she find a chicken on the day the whole country is on strike?
Lonely Castle in the Mirror by Keiichi Hara
Production: A-1 Pictures/Japan
Kokoro, a young girl in her first year at high school, plays truant because she's being bullied by her classmates. One day in May, when she stays locked in her bedroom, she meets six high-schoolers in a similar situation to her own, in a castle in her bedroom mirror. Adventures with them lie ahead.
Mars Express by Jérémie Périn  
Production: Everybody on Deck, Je Suis Bien Content/France
Aline Ruby, a stubborn private detective and Carlos Rivera, an android replica of her partner who died five years before, set off on a race against time to Mars. Their mission is to find Jun Chow, a cybernetics student on the run, before the assassins hot on her heels kill her.

Sirocco and the Kingdom of Air Streams by Benoît Chieux 
Production: Sacrebleu Productions/Belgium, France
Two sisters, 4-year-old Juliette and 8-year-old Carmen, discover a passage between their world and a book's, "The Kingdom of the Winds". To come back they need to find Sirocco, a terrifying character who can control the wind.

The Inseparables by Jérémie Degruson
Production: nWave Digital, Octopolis, A Contracorriente Films/Belgium, Spain, France
A fun buddy movie following the misadventures of two unlikely friends - a runaway puppet with a boundless imagination and an abandoned stuffed toy animal in need of a friend. They cross paths in Central Park and against all odds pair up for an epic adventure in New York City.

The Inventor by Jim Capobianco and Pierre-Luc Granjon
Production: Curiosity Studio, Leo & King, Foliascope/USA, France, Ireland
The insatiably curious and headstrong inventor Leonardo da Vinci leaves Italy and Pope Leon X to join the French court, where he can experiment freely, inventing flying contraptions, incredible machines and studying the human body. Embark on a journey with the greatest genius of all time inspired by the life and times of Leonardo da Vinci.

The Tunnel to Summer, the Exit of Goodbyes by Tomohisa Taguchi
Production: Clap/Japan
The Urashima Tunnel grants a wish to those who enter... but at a price. Kaoru and Anzu, with two very different pasts and personalities, team up to investigate the mysterious tunnel.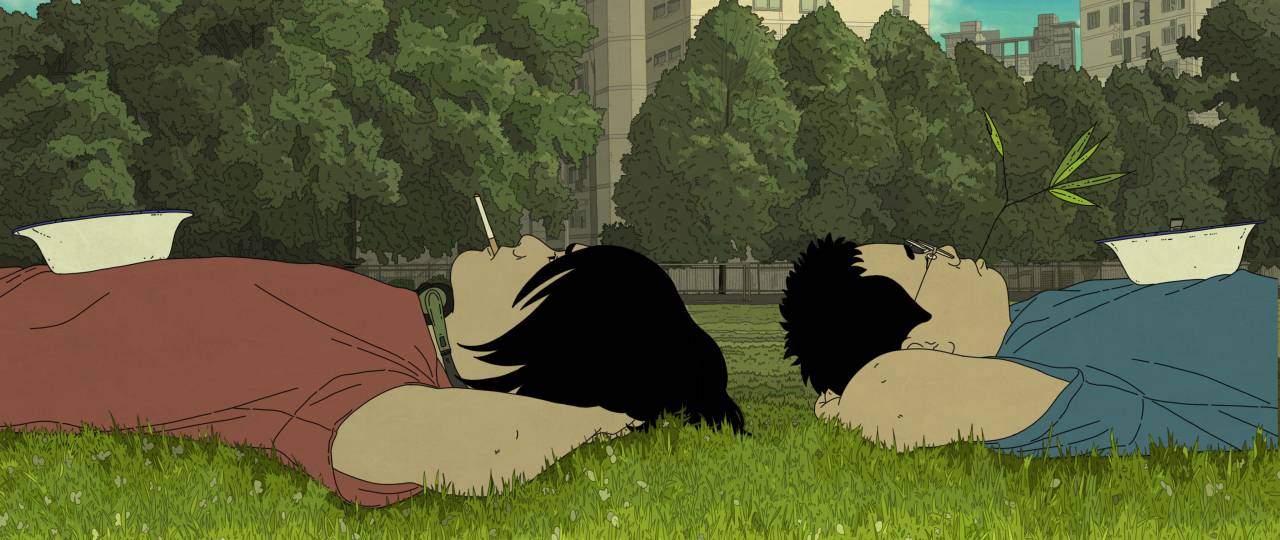 Art College 94

CONTRECHAMP COMPETITION:

When Adam Changes by Joël Vaudreuil
Production: Parce Que Films/Québec, Canada
Adam is a 15-year-old teenager who has a special quirk - his body changes in reaction to mockery and negative comments he receives from those around him. The accumulation of his physical changes only adds an extra layer of complexity to those already present in his life.
 
Tender Metalheads by Carlos Perez-Reche and Joan Tomas
Production: La Productora de Juanjo Saez/Spain
Juanjo is an asthmatic boy who has been protected by his family to the point where it is suffocating. Miquel is growing up in a family with an absent father, whose mother tries to get by, but does not always succeed. A tale about Juanjo and Miquel's relationship, two teenage boys from Barcelona in 1991 who take refuge in their friendship and music to escape from the grey world they live in.

Johnny & Me – A Journey through Time with John Heartfield by Katrin Rothe
Production: Hanfgarn & Ufer Filmproduktion/Germany, Austria, Switzerland
Graphic designer Stefanie is having a creative crisis with boring advertising assignments and a boss who does not value her work. During a visit to a museum, she is magically attracted to the satirical photomontages of the world-famous colleague and Nazi opponent John Heartfield. Then a miracle happens, she suddenly turns up in his studio.

Komada – A Whisky Family by Masayuki Yoshihara
Production: Story INC., P.A. Works, DMM.com/Japan
At the heart of Africa, a king is poisoned by one of his subjects. An old seer is called to the rescue. Contrary to their expectations, he suggests that two of the palace's close aids go to the sacred cave to look for an antidote to cure the King of Mabunos.

The Sacred Cave by Daniel Minlo and Cyrille Masso
Production: Malo Pictures/Cameroun
At the heart of Africa, a king is poisoned by one of his subjects. An old seer is called to the rescue. Contrary to their expectations, he suggests that two of the palace's close aids go to the sacred cave to look for an antidote to cure the King of Mabunos.

Robot Dreams by Pablo Berger
Production: Les films du Worso, Arcadia Motion Pictures, Noodles Production/Spain, France
Dog and Robot are the best friends in the world. One beautiful day they decide to go to the beach, but at the end of the day Robot is all rusty and completely paralysed! His friend, not knowing what to do, leaves him behind. As the seasons pass, Dog tries to find new friends with some success, while Robot has no choice but to dream of more ideal situations.

Rosa and the Stone Troll by Karla Nor Holmbäck
Production: Dansk Tegnefilm/Denmark
Rosa is a tiny insecure flower fairy. More than anything she dreams of having a friend, but she is too scared to find one. One day the adventurous butterfly, Silk, crosses paths with Rosa and they immediately become friends. When Silk is kidnapped by an evil Stone Troll, Rosa has to let go of her fears and set out on a journey to save her best friend.
 
Saleem by Cynthia Madanat Sharaiha 
Production: Digitales/Jordan
After being forced to leave everything behind, Saleem, a young boy carrying the burden of his past, stumbles upon a treasure map and embarks on a life-changing adventure!
 
Slide by Bill Plympton
Production: Plymptoons Studio/USA
The tale of a mythical cowboy who appears in a corrupt logging town (circa 1940s) and with the aid of his slide guitar and a giant Hellbug, he's able to battle the evil Mayor and his equally selfish twin brother to clean up the logging town of Sourdough Creek.

Toldi by Marcell Jankovics and Lajos Csakovics
Production: Kecskemétfilm/Hungary
Animated version of a famous Hungarian epic tale by János Arany.

Tony, Shelly and the Magic Light by Filip Pošivač
Production: Filmfabriq, Nutprodukcia, Nutprodukce/Hungary, Czech Republic, Slovakia
11-year-old Tony has a unique feature he was born with - he glows. He spends his days at home in his blanket bunker and dreams about having a friend. Before Christmas, a peculiar girl named Shelly moves into his house and turns his world upside down. Together, they embark on an adventurous search for the origin of the mysterious tufts of darkness which suck the sunshine out of their house.
White Plastic Sky by Tibor Banoczki and Sarolta Szabo
Production: Salto Films, Artichoke/Hungary, Slovakia
2123. Faced with diminishing resources, the human race can only survive through a trade-off: at the age of 50, every citizen is gradually turned into a tree. When Stefan discovers that his beloved wife Nora has voluntarily signed up for donating her own body before her time, he sets out on an adventurous journey to save her at all costs.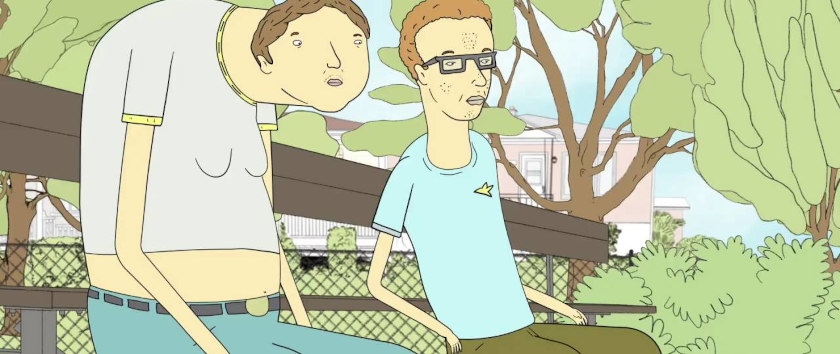 When Adam Changes
Annecy International Animation Film Festival takes place from 11-17 June 2023.
SIGN UP: Want to read more free articles like this? Sign up for Our Newsletter