Berlinale Animation Part I: Generation
Since 1978, the Berlinale has devoted a section to children and young people: Generation. In two competitions, Generation Kplus and Generation 14plus, discoveries from state of the art world-cinema and on a par with young people are presented. The most outstanding films are awarded the Crystal Bears and the Prizes of the international Juries.
 The animation slate for this year's section includes 7 films, both children-friendly and adult-oriented.
In the Generation 14Plus competition, we discovered two animation shorts :
Blind Vaysha, Theodore Ushev (8', 2016 / Canada)
From the moment she was born, Vaysha was a very special girl. With her left eye she can only see into the past, and with her right she can only see the future. The past is familiar and safe, the future is sinister and threatening. The present is a blind spot
Ballad of The Immortal Joe, Hector Herrera (6', 2015 /Canada)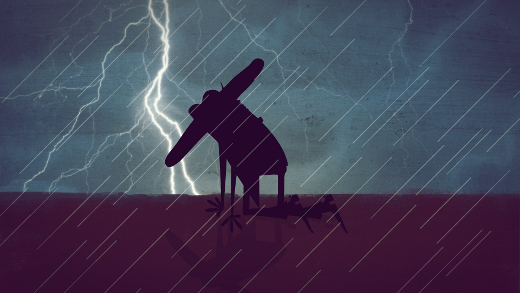 A lonely man sits by a campfire one starry night. A cowboy joins him, the immortal Joe. He is exhausted and forlorn. He once found true happiness, but then he lost it. And after making a solemn vow, he can no longer find peace.
In the GenerationKPlus, two feature animation films and six shorts compete for the prizes.
Ted Sieger's Molly Monster, Ted Sieger, Michael Ekblad, Matthias Bruhn (72', Switzerland/Germany/Sweden 2015)

Molly Monster can hardly wait till the monster baby finally emerges from its egg. After all, she's never had a younger sibling that she could play with and cuddle and share everything with. But first Molly's parents have to go offto Egg Island to wait for the new arrival to hatch. That's the place where all the monsters are born.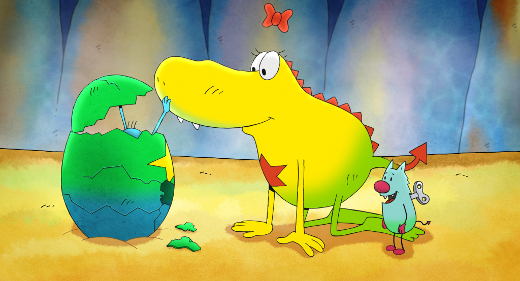 Annoyingly, they forgot Molly's gift for the baby, so she has to get on their trail quickly. Her best friend Edison joins her on this exciting trip. The first feature film of the animated series DIE KLEINE MONSTERIN produced by TrickStudio Lutterbeck.
Louis & Nolan: The Big Cheese Race, Rasmus Sivertsen (78', Norway, 2015)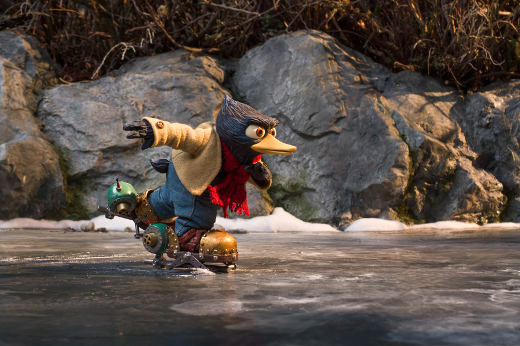 In this stop-motion adventure from Norway, after a competition ends in a draw, two rival villages, Flåklypa and Slidre, decide to re-launch their traditional cheese race after years of inactivity.
The boastful bird Nolan, the anxious hedgehog Louis and the kind-hearted inventor Reodor are sure they'll come out on top in this adventurous showdown, but their opponents are not to be taken lightly, and there's much more than honour at stake here.
Lili Loves Food – Lili Brushes Her Teeth – Lili's Playdate, Siri Melchior (12', Denmark, 2015)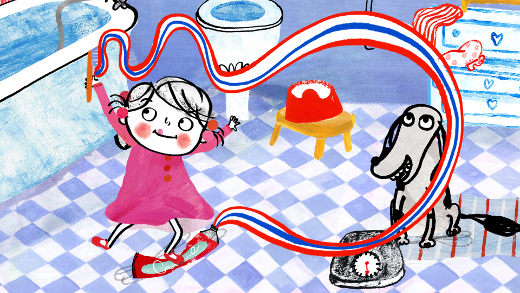 Three episodes of the Danish animation series Lili. Lili loves food: Ketchup's got a great colour and potato stamps make excellent pictures. But nothing beats dessert!
After dinner, Lili brushes her teeth: a little water on the bristles, add toothpaste and then it's back and forth, back and forth. Right after that, her friend Molly comes over for a visit! Molly likes exactly the same things as Lili.
The Teeny-Weeny Fox, Aline Quertain, Sylwia Szkiladz (Le renard miniscule, 9', France/Switzerland/Belgium, 2015)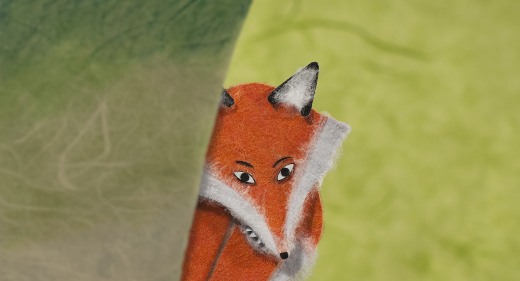 He's hardly any bigger than a cockchafer. In fact, he's way too small for a fox. No wonder he'd love to be a little larger. And he already knows how to fulfil his wish. Here comes the girl with the watering can and the incredible magical seeds again. Whatever she waters, it grows, thrives and sprouts. Alas, she likes the tiny fellow just the way he is. She can pick him up and put him in her pocket. But the teeny-weeny fox isn't ready to give up yet.
 Nina, Emmanuel Elliah, Maria Körkel (8', Belgium, 2015)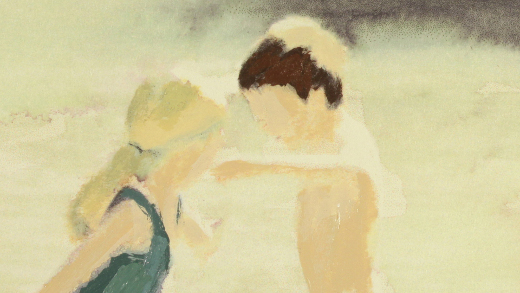 The first thing you hear is the murmur of the waves. Gradually some children arrive. They frolic on the beach, dig in the sand, get one another wet and have fun together. At some point, Nina finds herself all alone on the shore. She climbs over the cliffs and waves wash away traces in the sand. The animated impressions are a sensual diffusion of overlapping shapes and colours.
Cats & Dogs, Jesús Pérez, Gerd Gockel (6', Switzerland/Germany, 2015)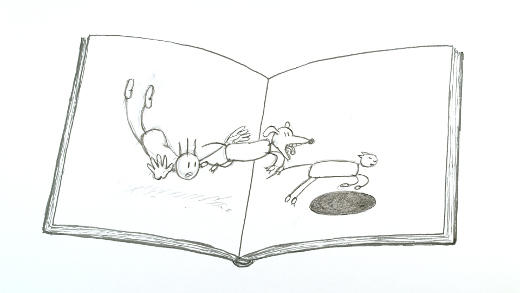 A dog, a man, a woman, a cat. They all cross paths on the white pages of a book, a timid first encounter that suddenly turns into an argument and then a fight.
Jonas and the sea, Marlies van der Wel (12', Netherlands, 2015)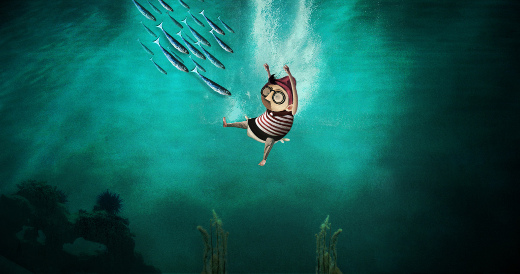 All his life, Jonas' deepest wish has been to become part of the underwater world. Alas, every single invention he's built to help fulfil his dream has fallen short. Late in life, as a thick white beard has come to cover his face, old Jonas stumbles onto what may be the crucial piece which always managed to elude him.
Simon's Cat: Off to the Vet, Simon Tofield (13', Great Britain)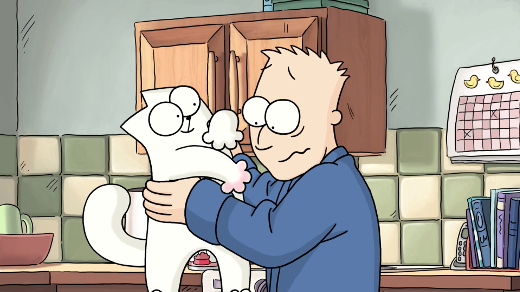 It's been since 2007 that Simon Tofield entertains his audience with his cat's adventures. In this episode, Simon secretly blocked the cat door and is trying to stuff it into a box. Maybe it has something to do with the pain in its paw? No matter, the cat will not going to let itself get outsmarted that easily.
Berlin Film Festival takes place 11-21 February 2016.
Read More About: