4 Animation Shorts for Cinéfondation Cannes 2020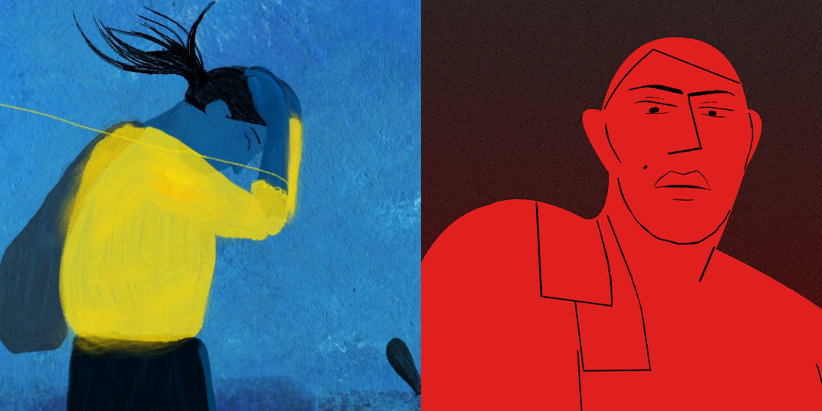 The Cinéfondation Selection showcases short films produced by film students from around the world,  Now in its 23rd edition, this year's selection committee led by Dimitra Karya features 17 films (13 narrative films and four animated films) by eleven men and eight women, selected from among the 1,952 works that were submitted by participating film schools. Israel, the United Kingdom, Argentina, Hungary, Romania, India, Switzerland, the United States, South Korea, France, Poland, Portugal, Germany and Slovenia are all represented this year, with the latter having been included in the selection for the very first time.
The 4 animated shorts are:
Toby AUBERG, PILE - 4' Royal College of Art, United Kingdom
Pile is a CG animated short film that attempts to put human constructs in order. A vertical habitat that models material progression from bare survival to the unhinged dystopia of late capitalism.
Tzor EDERY & Tom PREZMAN, TAMOU – 10' Bezalel Academy of Arts and Design, Israel
Surrounded by the prying eyes of a patriarchal society, a lonely housewife plunges into an internal exploration of gender and sexuality in 20th century Morocco. Tamou's true identity as a trans man begins to unfold.
Yelyzaveta PYSMAK, JA I MOJA GRUBA DUPA (My Fat Arse and I) – 10' The Polish National Film School in Lodz - Poland
One morning a girl tries on a pair of new pants, yet they don't quite fit her. More precisely, they are impossible to zip.The girl is bewildered. In the mirror she sees herself like the fattest piglet the world has seen.
Mitchelle TAMARIZ, EN AVANT (When We Leave) – 4' La Poudrière - France
Rosa's sweater slowly undoes during her crossing of the Mexican desert.
The screening of the Cinéfondation Selection, which culminates in the Jury awarding Prizes, will take place next autumn at the Palais des festivals in Cannes.
SIGN UP: Want to read more free articles like this? Sign up for Our Newsletter