'Bestia', 'Love, Dad', 'A Most Exquisite Man' in the PÖFF Shorts 2021 Winners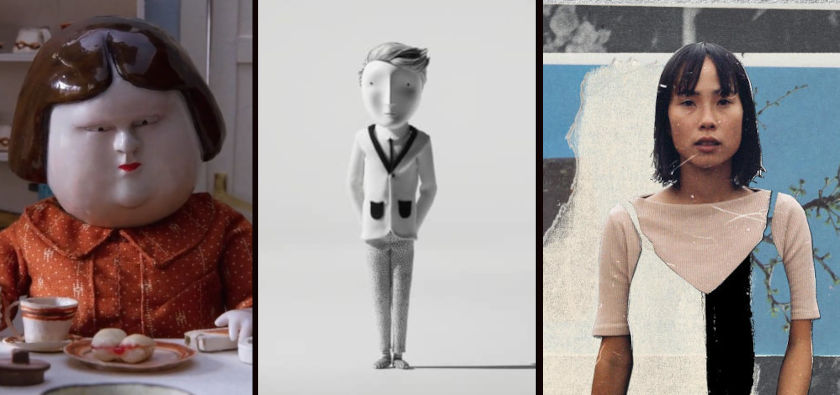 PÖFF Shorts festival in Tallinn, Estonia (16-24 November) gave out its prizes.
In the PÖFF SHORTS Animation competition (jury:  Paul Mas, Sabīne Andersone, Helen Unt) the winner -and the recipient of 1000€ award is the stop-motion film 'Bestia' by Chilean director Hugo Covarrubias.
Inspired by real events, "Bestia" enters the life of a secret police agent in the military dictatorship in Chile. Her relationship with her dog, her body, her fears and frustrations reveal a macabre fracture in her mind and a country.
Jury Commentary: "With the help of elegant animation, a beautifully designed set and cleverly meaningful use of the material for the puppet, the author throws the spectator into the chilling world of the main character, revealing the horror of the murderous regime from an unexpected angle of a perpetrator."
The jury mention went to 'Night Bus' (France, 2020) by Joe Hsieh. 
Under a moonlit sky, a bus speeds along the coast when a panicky scream shatters the night silence, a necklace is stolen, a fatal accident then followed as the story unfolds with love, hatred and vengeance.
Jury Commentary: "The night bus drives us deeply into the passions and dark sides of human nature. The impressive graphical style, sound design and the tension leaves a long lasting aftertaste."
BEST CHILDREN'S ANIMATION went to 'Vanille' by Guillaume Lorin (France/Switzerland, 2020)
Vanille is a little Parisian girl who has just arrived in Guadeloupe. She will be immersed in an exotic and mysterious adventure, meeting picturesque characters and magical flowers, all embellished with a touch of Creole. These holidays promise to be rich and full of surprises!
Jury Commentary: "An original story with fantastic elements brings us on a journey of discovering a girl's native roots. This film uses the possibilities that animation has to cleverly approach its topic."
Jury mention for a children's animated film went to "Landing" (Finland, 2021) by Kaisa Penttilä.
A family holiday in a zoo is interrupted when an unknown species tries to enter the zone.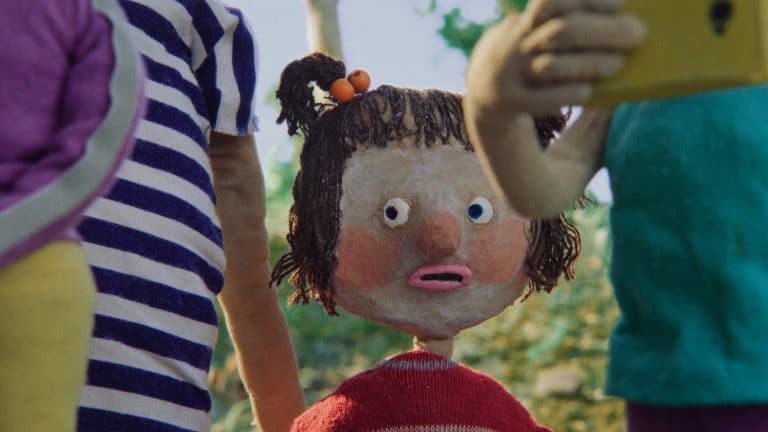 Jury Commentary: "A film that is both original and disturbing, using stop motion-animation in a clever and efficient way to tackle a currently important topic. Are we really happy to be locked up as the people in the film?!"
Best Student Short Animation (New Talents: Animation) went to the animation documentary 'Love, Dad' (Czechia/Slovakia 2020) by Diana Cam Van Nguyen
A short film about ties and gaps between a child and a parent. The author rediscovers letters her dad used to write her from prison. That love seems to be gone now. She decides to write back in hope to find the connection again. She puts in writing what could not be said: blaming him for family´s break-up but also trying to understand. 
Jury Commentary: "Bravely experimenting with different unexpected techniques, the young author tells her personal painful story. The result once again proves that an artwork can be healing."
Jury mention went to the French Gobelins film 'Coffin' (2020) by Yuanqing CAI, Nathan CRABOT, Houzhi HUANG, Mikolaj JANIW, Mandimby LEBON, Théo TRAN NGOC
A man comes home and wants to go to bed. A bunch of noisy roommates. A crowded city in southern China.
Jury Commentary: "By masterfully using their skills of directing, the authors allow the spectator to enter the troubled mind of a man trying to fall asleep in a noisy environment. The film in a concise way spotlights one the most challenging problems of the modern world - the social inequality."
In the PÖFF Shorts National (Estonian) competition, the jury comprised by Jozsef Fülöp, Carla Vulpiani, and Aleksander Tsapov gave its jury mention to Jonas Taul's puppet film 'A Most Exquisite Man'.
There exists a most exquisite man, or at least the world that surrounds him, labels and sees him as such. He has fantastic abilities, incomprehensible talent, he could even be called a genius, yet something within him is restless. Big questions utterly absorb him, leading him to a place where all he can do is surrender his life, in order to find that which gives him and the natural world undeniable purpose and concluding peace.
Jury Commentary: "For the calmly and peacefully lead inside a major topic such as the purpose of life, opposed to its external appearances, and for the exquisite visual treatment, masterfully executed in animation."
The PÖFF Shorts European Film Academy candidate for the Best Short Film and the Rebels With A Cause winner will be announced on Friday, November 26 at the Black Nights Film Festival closing ceremony. The short film and animation festival PÖFF Shorts runs until November 26th. 
SIGN UP: Want to read more free articles like this? Sign up for Our Newsletter
Read More About: