Deep Love, Her Head Get 2019 Turku Animated Film Festival Awards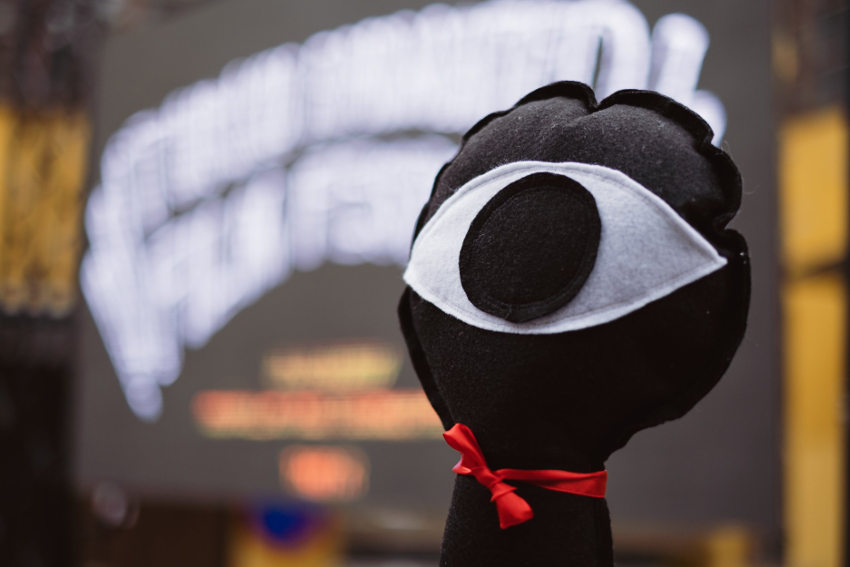 Photo: Paavo Pykäläinen Photography
The 4th edition of Turku Animated Film Festival 2019 culminated in the award ceremony Saturday 24 August 2019. The Grand Prix (worth €1,000,sponsored by YLE Uusi Kino), went to the Ukrainian Deep Love directed by Mykyta Lyskov.
Deep love has finally happened in Ukraine.
The International Jury members (Vessela Dantcheva - Bulgaria, Gerben Schermer - The Netherlands,  Phil Mulloy- UK) described the winner as "a film that takes a long hard look at the Director's own home town. It is fragmented, anarchic, funny, deeply critical, and loving all at the same time".
The winner of National Competition was Her Head (2019) by Emma Louhivuori. A woman's life is difficult because her head is a cat.
The jury (Hélène Gendronneau-  France, Maria Björklund - Finland,  Priit Tender -Estonia) described the film as "surreal and simple, a perfect match of visual style and content". Elli Vuorinen's Still Lives (FI 2019) was given a special mention for being a "mysterious and visually stunning, a ture "pequeca"".
TAFF Junior competition was won by Alan Jennings' film The Trouble With Trolls (US 2018). The jury was class 4c from Luostarivuori School, Martti unit.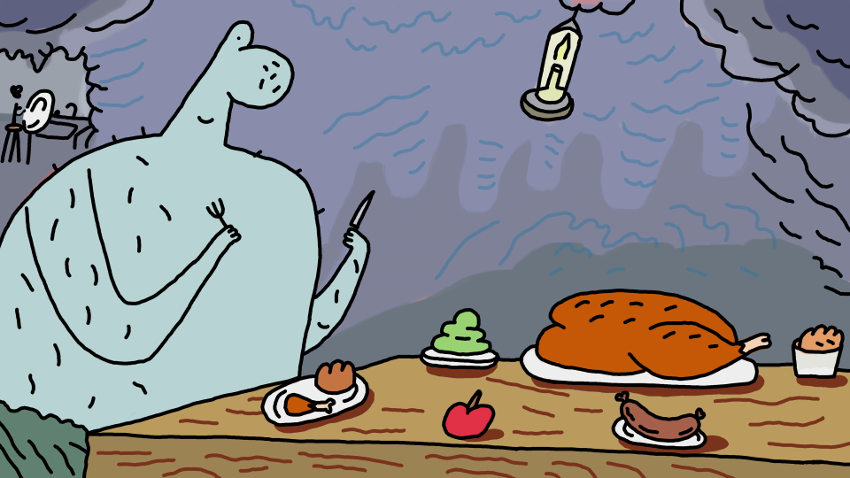 The Trouble with Trolls
For "a film that returns to the original impulses of cinema, that of creating both magic and humour",  "for its boldness of concept and simplicity of means" the jury awarded the prize to Don't know what (AT, 2018) by Thomas Renoldner.
The award for the Best Professional Film went to to a film that "reinvents the telling of a children's tale of overarching greed". The Jury loved the vigour of the brush marks, the dynamic editing and startling beauty of its colour. The award went to the film The Flounder by the British film maker Elizabeth Hobbs.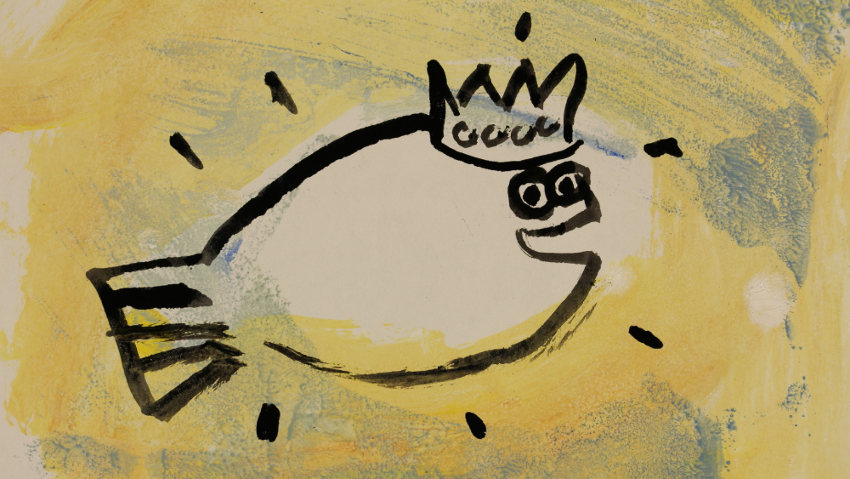 The Flounder
The Best Student Film Award was handed to a director who shows us how to visualise the impossible. A brilliantly simple film that cleverly gives us the space in which to contemplate the infinite. Winning film was Advertising the Earth Radio by the Czech film maker Zbyseck Semelka.
The Audience Award went to Gravedad by Matisse Gonzalez (DE 2019).
The 4th Turku Animated Film Festival took place 21-25 August 2019.
SIGN UP: Want to read more free articles like this? Sign up for Our Newsletter
Read More About: