Dissonance, Decorado Take Home 3DWire Awards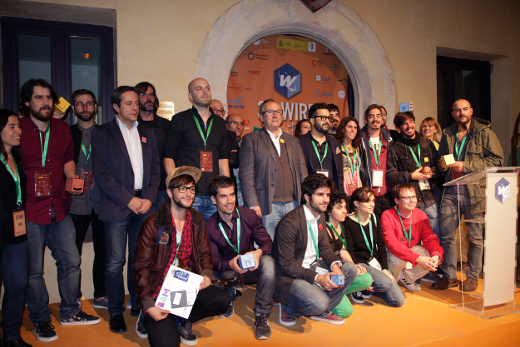 Results are in for the 8th 3DWire Animation, Video Games and New Media festival and market in Segovia, Spain.
The German  3D/live-action tale of urban disenchantment Dissonance by Till Nowak won the Grand Prize of the international jury (members: Luce Grosjean, Paolo Polesello, Rebeca Núñez, Amid Amidi). The European short fim prize went to Reka Bucsi for her Love (France, Hungary).
The Spanish short on dysfunctional love Decorado by Alberto Vázquez was the winner in the Spanish competition, with a special mention to  'Three Fitted Flies' by María Álvarez and Elisa Morais (Spain, Lithuania).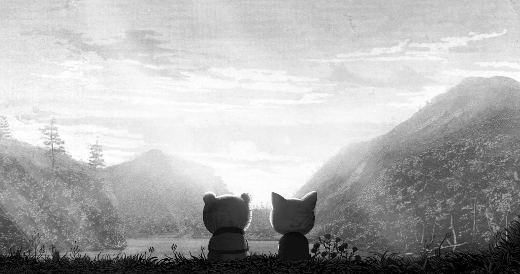 Decorado
But there was nothing dysfunctional in the 3DWire, which in its 8th edition functions, with its laidback atmosphere, as an invaluable source of information for the Spanish animation & videogames industry - even if that term was highly contested during the event.
Starting from Eleanor Coleman at Indie Sales who emphasized the need for a good storytelling approach for a smooth transmedia approach (books/graphic novels- films/web - apps) to the Polish GS Animation studio at Gdansk (with their Mami Fatale superhero parody), the need proved a single one: how to connect.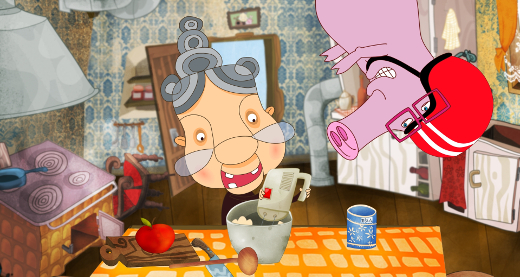 Mami Fatale
Content was also at the heart of the new VR gimmicks, and the round table "The VR for Debate" (Daniel Sánchez, Jose Luis Navarro, Sergio Ochoa) really pressed hard the question of what you can narratively do with the new tools of the trade at hand - apart from watching your neighbours naked, that is.
The many narrative loose ends can actually work on its favour -or maybe not, and this a new, exciting field to talk about.
Connecting neighbouring countries didn't prove difficult for 3DWire, and the Portuguese team at the event (read all about it here) showed that 2D artistic animation remains strong in the country -while combining new methods of artistic expression.
If anyone wonders how animation studios are formed, they are advised to look through the story of The Line animation studio, in which a London pub encounter led a multi-project, BAFTA-nominated effort - but also a highly succesful video game of Leo Di Caprio's effort to finally win an Academy Award.
European feature films necessarily connect countries and people. The upcoming Another Day of Life by Damian Nenow & Raul de la Fuente was presented by its co-producer Eric Goosens (Walking the Dog) in a surprise preview. The Polish- Spanish project, also animated at Germany, Phiippines and Belgium, tells the story of the Polish writer Ryszard Kapuściński in the Angolian Civil War.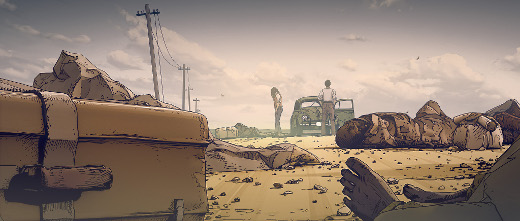 Another Day of Life
The motion-capture film turned into 2D animation (with CGI backgrounds) evokes, at least in its preview, a washed-out atmosphere of a world in crisis, without really going into existential / surreal territories; it is more of a Sam Mendes Jarhead film than F.F. Coppola's Apocalypse Now.
Moving to the children's perspective, one needs to recommend SPA Studios' new feature in production, Klaus.
Sergio Pablos and his team (a co-production beween SPA Studios and Cinecite, Montreal) have worked hard on the lighting and texture of the Klaus feature to bring a warm, Xmas feel on the comedy at hand.
Bridging the Gap (headed by 3DWire's José Luis Farias and Guadaupe Arensburg) is another opportunity to present and pitch animation projects from young professionals (a one-week intensive programme) in the company of Nicholas Schmekin (Autour de Minuit), Eric Groossens (Walking the Dog) or Manuel Cristóbal (Wrinkles).
One of the most heated discussions during 3D Wire was the New 2D Spanish Talents roundtable. Martín Martínez (Silly Walks), Paulo Mosca (Trimono), Khris Cembe (freelance) and Iván Carmona (Sunshine Animation) re-ignited the old-time battle between art and the market.
Mosca was adamant on the cultural value of animation, which is simply not being taken into account in a market world, while Cembe reminded the pressing need for survival. It is a debate that has been addressed before, but now renews itself by bringing into the table the role of the women in the animation industry - and the opportunities they have to get to the top artistic positions.
What really matters is that Spanish and European animation moves beyond the celebrated "auteur" status, and starts to discuss those topics in detail. European animation will never be US studio animation, but that doesn't mean that it has to stick to its solitary past -even when short artistic films are concerned.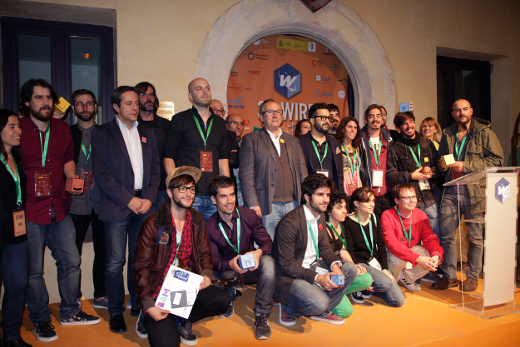 Winners & Jury of 3D Wire 2016
For that purpose, 3D Wire proved an excellent opportunity to get inspired from ideas, projects, and people.
The full list of 3D Wire Awards:
CALL FOR PROJECTS
Movistar+ Short Film Project Award: 'Mum's the Word', by Khris Cembe
2D Young Talent Award by Toon Boom Animation: Christian Villacañas ('Hair') and Diego Porral ('Back Then')
Interactive RTVE Award to the Most Innovative App Project: 'Superbarista', by Appnormals Team
Interactive RTVE Award to the Most Innovative Video Game Project: 'M. The City in the Center of The World (Nubla, Episode 2)', by Gammera Nest
Interactive RTVE Award to the Most Innovative VR Video Game Project: 'Ana Juan, Drawing on the Other Side', by Unit Experimental
Best video game project: 'The Delusions of Von Sottendorff and his Square Mind' by DELIRIUM STUDIOS
3D WIRE FEST
Jury awards:
Best International Short Film: 'Dissonance', by Till Nowak (Germany)
Best European Short Film: 'Love', by Reka Bucsi (France, Hungary)
Best Spanish Short Film: 'Decorado', by Alberto Vázquez
Spanish Short Film Special Mention: 'Three Fitted Flies' by María Álvarez and Elisa Morais (Spain, Lithuania)
Audience Awards
Best International Short Film: 'None of That', by Isabela Littger, Anna Paddock, Kriti Kaur (Brazil, USA, India)
Best Spanish Short Film: 'Darrel', by Marc Briones and Alan Carabantes


 Vassilis Kroustallis
Read More About: