Greek Animation: Quo Vadis?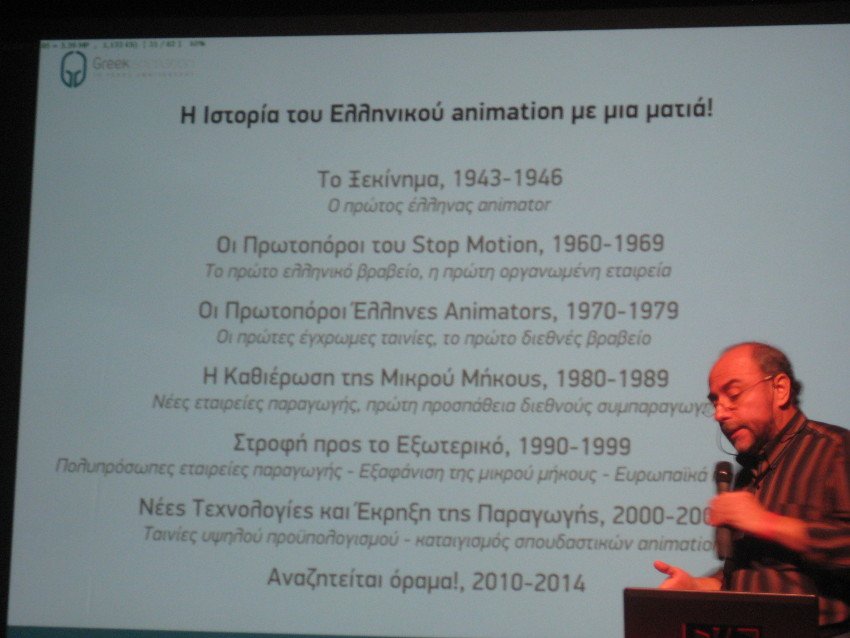 A recent forum during the Animasyros festival (2-5 October, Greece) highlighted major problems but also promises of the animation of a country still trying to cope with a form that carries its own stigmas. It's been 70 years since the first animated Greek film narrated the Greek victory over the Nazist Italy via Stamatis Polenakis (1945). The anti-militarist film  Duce narrates   now has its own fitting complement.
The feature-length satire by Angelos Spartalis, From the Earth to the Moon, an irreverent adaptation of Jules Verne's antimilitarist novel done by collage animation, is the first animated Greek film to be presented on the big screen.
In between, a parade of names such as Iordanis Ananiadis, Thodoros Marangos, Georges Sifianos and many others testifies that Greek animation is not a process that keeps growing, but largely unsupported from the Greek film Center and a solitary affair after all.
This is at least what Greek animation professional Angelos Rouvas put forward as a testing hypothesis for the relative inconspicuity of many of Greek animated shorts. At least in terms of promotion, many of the films can now be seen in their entirety in the already growing database of greekanimation.com
Educational institutions, such as the School of Graphic Design (TEI Institute of Athens), Department of Audio & Visual Arts (Corfu, Greece) and private higher learning colleges (such as Akto) struggle to keep a momentum of student effort, usually without a Greek state plan for higher learning in animation. Within this environment, artists such as Stelios Polychronakis begin their own festival career.
Expatriates such as Dreamworks animator  Nassos Vakalis and Effie Pappa (recipient of the Norman McLaren award at the 2014 Edinburgh Film Festival) are inspired by the Greek landscape of crisis, and bring it forward to major festivals (Annecy included).
Emerging Greek animation festivals tend to supplement what institutional organizations and the absence of high-profile sense of enterpreneurship won't provide. Animfest Athens, Animasyros and Be there! Corfu Animation Festival inaugurate the dialogue between the Greek and the international, even though heroic efforts again need to account for lack of principled support (which does not have to be financial all the way down).
Greek animators and VFX artists such as Giorgos Herouveim do wonders working abroad, in films such as Harry Potter and the Order of Phoenix and Sherlock Holmes: Games of Shadow, but the relationship between the commercial and the artistic in Greece itself is not rosy.
 Aristotelis Michailidis (Trout) has the thankless task of being the mediator between designers and animators and the Greek TV clients, but the usual problems of commerce vs. art get exarcebated, when the Greek crisis and the no-pay situation is taken into account.
 Still, the hardships are the soil for the cinematic content of Greek animators, and there is a lot of future in Greek talents.
 But creativity needs to get filtered down into the production process as well, and co-productions with international talents and companies is a must for the Greek animation sector. Yet this requires at least the founding of independent production studios, which can have a further business future plan than the completion of a single animated short - and therefore be able to turn into international sources of funding.
ASIFA Greece has its own share of promotional and educational activities, but a more active role toward that direction is a prerequisite.
In an age where European feature animation rediscovers autobiography, politics and issues that matter (think of Persepolis, Waltz with Bashir)  there are a lot of Greek stories to be told -and to a wider audience.
 Vassilis Kroustallis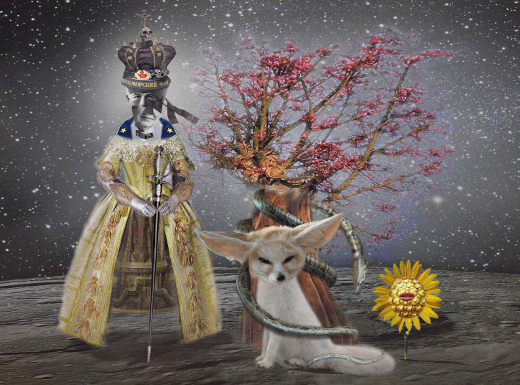 From The Earth to the Moon
Read More About: