Historia de Un Oso, My Stuffed Granny win 7.0 Animasyros awards
 A bear and a Granny won top prizes at the 7th edition of the Syros Greek animation festival.
In Gabriel Osorio's Historia de un oso, an old bear goes out every day to a busy street corner. Through a tin marionette theater of his own making, the bear will tell us his life story.
Osorio's film was judged by the jury, comprised of Ülo Pikkov (Estonia), LAIKA's Mark Shapiro (US) and Giorgos Mitropoulos (Greece) to be a highly compassionate story given in an extraordinary and articulated technique.
The Spanish Canis by Marc Riba and Anna Solanas [watch the trailer], a strong tale of the nature vs. nurture debate, won a special mention for its captivating raw quality of narration.
The Greek political thriller Dinner for Few by Nassos Vakalis [read his interview at Zippy Frames] won a Special Mention for its political message.
Another Greek film, My Stuffed Granny by Effie Pappa won the top prize in the student competitive programme, for its optimistic spiit, the vibrant colors and the exquisite story development.
Pappa's film tells the story of a granny who can't stop eating, while her granddaughter Sophia needs to find ways to circumvent the situation.
Effie Pappa talked to Zippy Frames about her work. Read her interview.
 Another Greek-related topic from the Czech Republic, Mythopolis by Alexandra Hetmerova won a Special Student Mention, for her irreverent but clever way of handling mythical forms in a contemporary landscape.
 lias Papastamatiou with his Man in a Box also won a Special Mention for a Greek student film, for his experimental look on an interesting story.
 The 7.0 Animasyros shined in a friendly environment and a meeting point for both international and Greek directors to discuss common worries about the art of animation, while having the chance to screen films such as LAIKA's The Boxtrolls (Greek premiere) and Signe Baumane's Rocks in My Pockets.
Of special mention the Women in Anima tribute (Nina Paley, Signe Baumane, Ines Sedan), and the discussion on the present and future of Greek animation.
Animation festivals do not need to be big enough to be interesting, and Animasyros festival is a case in point.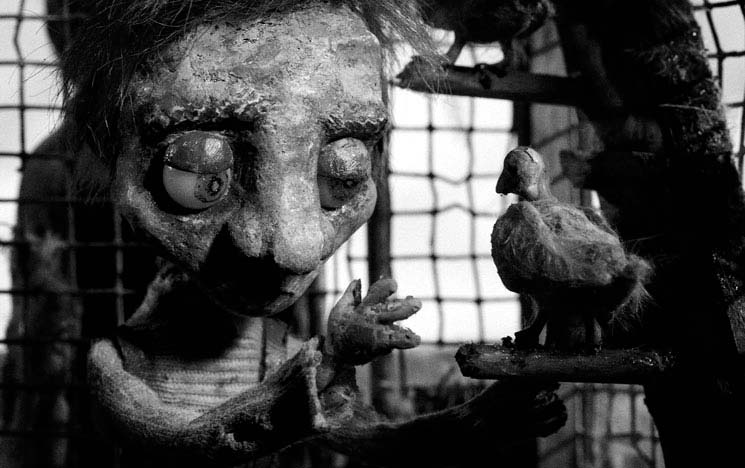 Canis
The Bear Story
Read More About: