Nassos Vakalis
Also two Greek winners, Nassos Vakalis and Effie Pappa for the 4th Corfu fest. View all the winners.
All the awards of the 7th Animasyros International Animation Festival and Forum, Greece.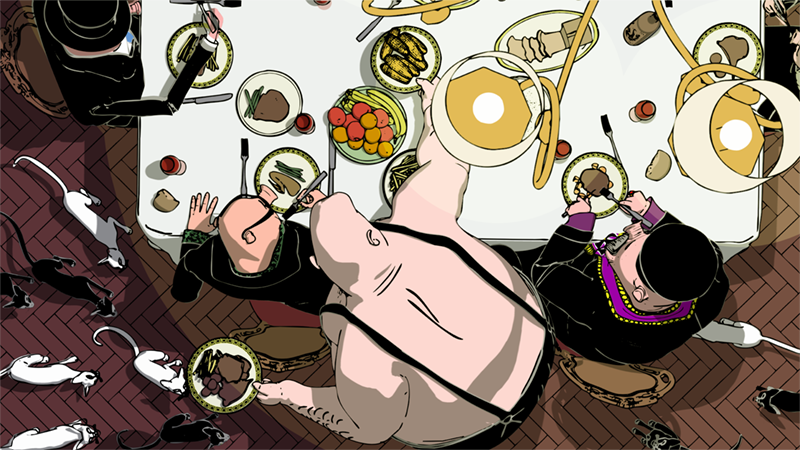 The award-winning film by Nassos Vakalis, Dinner for Few, is now available to watch online. Read our interview with the Emmy-awarded US/Greek animator.