KLIKXHAFF is now KABOOM Animation Festival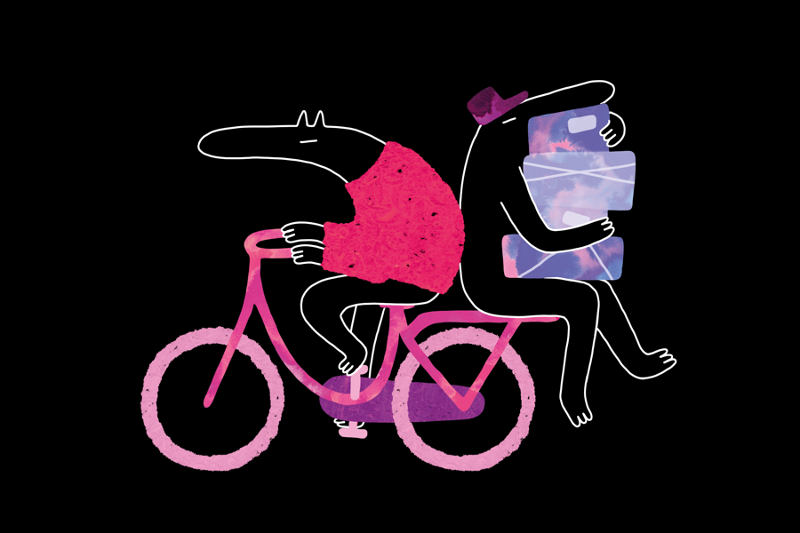 Aneta Ozorek, the new artistic director for the Dutch animation festival, had promised Zippy Frames that the team of the joint KLIKxHAFF festival "will work towards this exiting project at the autumn of 2019".
It seems the time has come, at least to reveal the name and the spreading out of the festival in two cities -with already the first highlights for the November edition.
KLIKxHAFF animation festival emerged from the union of KLIK! Amsterdam and Holland Animation Film Festival (after artistic director Gerben Schermer stepped down). Its new name, Kaboom Animation Festival, also comes with a differentiated mandate. Films for kids are explicitly separated in time and place from films for adults and industry events during the festivities of Kaboom Animation Festival.
Kaboom kicks off November 9 in Utrecht, with family-oriented programming (characters like Shaun the Sheep, Wallace & Gromit and Ella, Oscar & Hoo and films like the Korean story of The Satellite Girl and Milk Cow (Hyeong-yoon Chang, 2014, '81) to be presented. The first-ever Young Industry Day will also take place, and animation talents from art schools will be presented.
The festival will then move (13 November) to Westergasfabriek, Amsterdam, for its competitive festival programme. More highlights include:
The new favourite Amazon series Undone (Hisko Hulsing, 2019)
Night of Shame disastrous animation projects
100 years of Dutch animation celebration
Korean animation films - vintage as well as contemporary.
First confirmed features include Funan (Denis Do, 2018, 88'), a moving story of bravery and sacrifice in the face of unspeakable times, and Away (Gints Zilbalodis, 2019, 74'), which was made by a 25-year-old Latvian animator all by himself  Read the Zippy Frames review
First speaker confirmed: Mike Hollingsworth, supervising director of BoJack Horseman.
Check out the dates:

Kaboom in Utrecht, Dates: 9 - 13 November (Locations: Louis Hartlooper Complex, Het Huis Utrecht, Kinepolis, Het Utrechts Archief, Utrecht Library, (more TBA)
Kaboom in Amsterdam, Dates: 13 - 17 November . Locations: Het Ketelhuis & Machinegebouw on Westergasterrein
SIGN UP: Want to read more free articles like this? Sign up for Our Newsletter
Read More About: