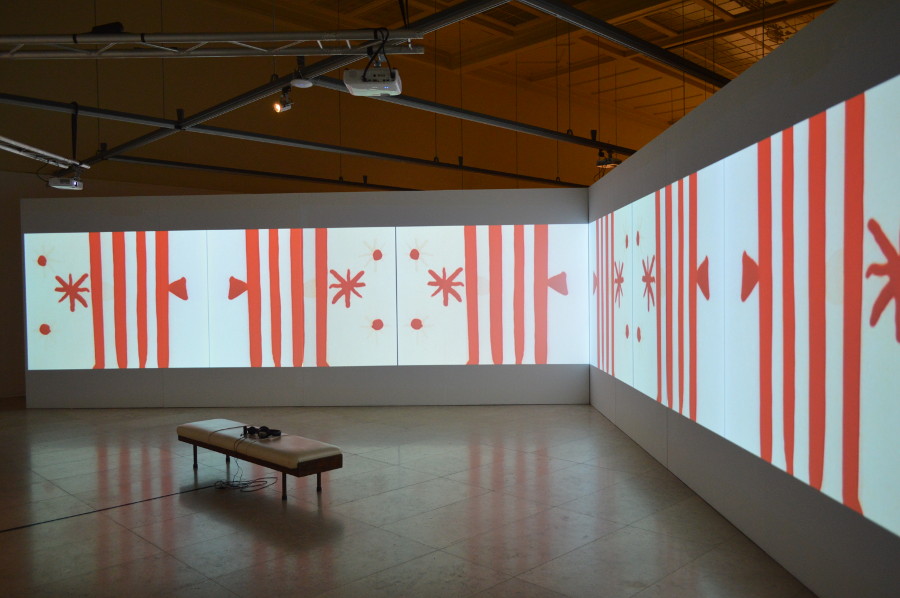 Eliane Gordeeff brings her own reporting in situ from Monstra festival 2019.
21th March happened the opening of MONSTRA, Lisbon Animated Film Festival with an intense programming (with many exhibitions, concerts, workshops, talks, film sessions, release of books) and a special world premiere: the new film of Regina Pessoa: "Uncle Tomás and the accounting of days". We will hear a lot about that!
Click here to access the program.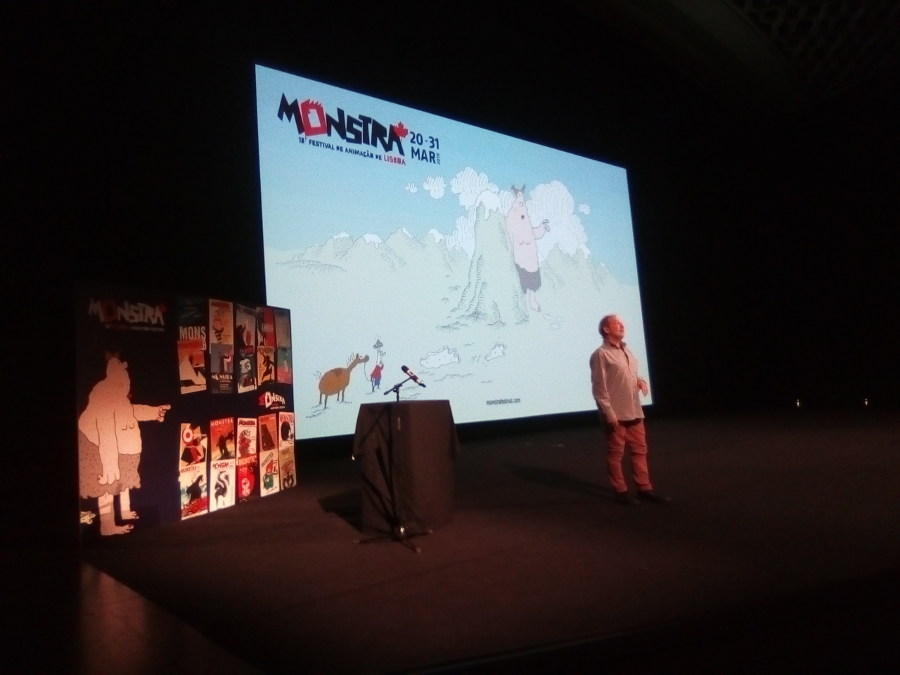 Monstra 2019 Opening
The start highlights of this animated marathon are:
The concert Camerata Gareguin Aroutiounian of Escola Superior de Música (Superior Music School) of Lisbon, with participation of Tokyo University of the Arts Center of Innovatio (COI), with artistic director of Koji Yamamura, and media team (Noriko Koshida, Toshiyuki Kuwabara, Teruyo Uehira, Ryoya Usuha, Ann Yamamoto).
Traços de Luz (Traces of Light), Expouse end Instalation - at National Fine Arts Society, 21 to 31 March In partnership with the National Society of Fine Arts, this expositon is divided into 4 independent themes.

25 Years of Abi Feijó Animation and Regina Pessoa
This exhibition is a trip for the work of Abi Feijó and Regina Pessoa, two outstanding Portuguese animators.  The exhibition brings together the originals and materials of the production of the films: Os Salteadores, Clandestino, Fado Lusitano, A noite, História Trágica com Final Feliz e Kaliand Kali, as well as numerous pre-cinematographic toys, from its own museum - Casa Museu Vilar.

'The 4 States of Matter' - Miguel Pires de Matos
This exhibition reveals some objects and gadgets used to produce the film 'The 4 States of Matter', by Miguel Pires de Matos.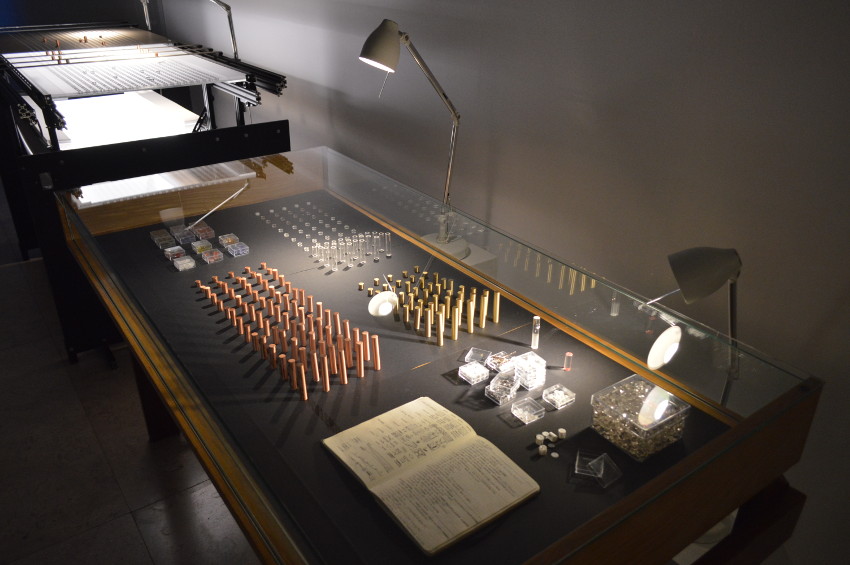 Details about the winner in the Portuguese competition of the 42nd CINANIMA can be seen in one of our interviews.

Tribute to Norman McLaren

An homage to Norman McLaren produced by the NFB (National Film Board of Canada). The viewer can hear the sound through headphones.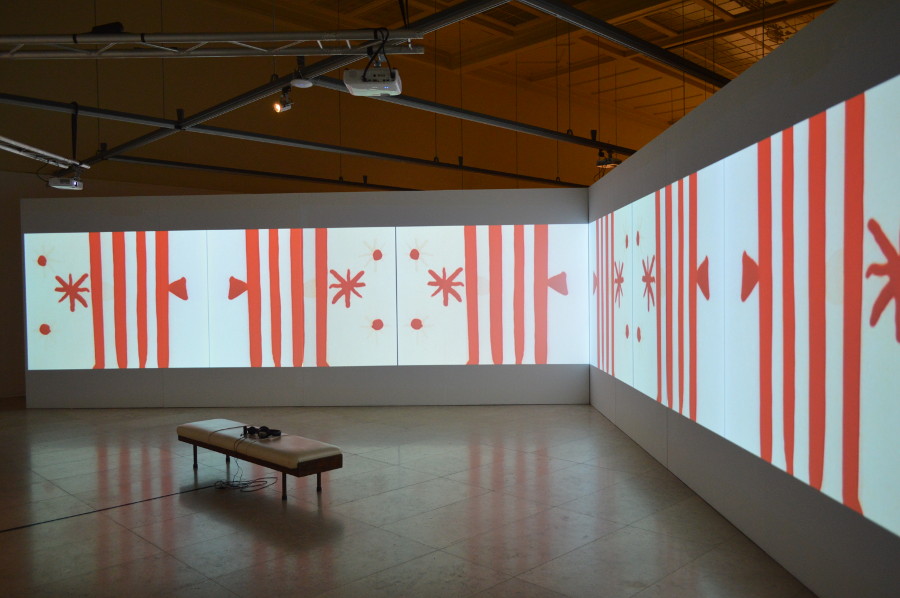 The installation is based on 4 McLaren's animations: Stars and Stripes, Spheres, Synchromy and Begone Dull Care.

Scrath Triptyque - Pierre Hébert
An animation installation on film by the Canadian Pierre Hébert. This installation is complemented too, by a live concert of Pierre Hebert and Fernando Mota on Thursday (28th March).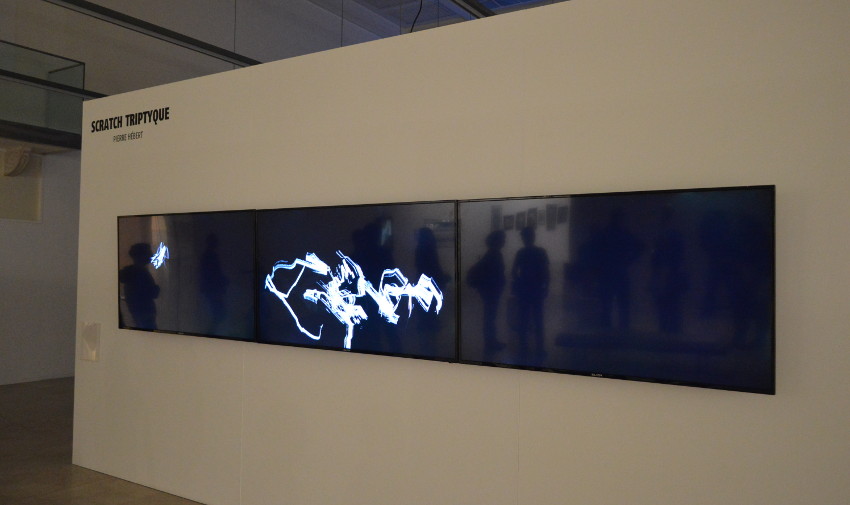 In addition we have "The Magic of Aardman Studio", an exhibition where we can see the most important characters of this famous stop motion film studio. Until 21st April, at Marioneta Museum in Lisbon.
However, we still can see some images of "30 Years of Film Bilder", National Film Board of Canada (exhibition that bring some original treasures), both at Cinema São Jorge) and "Animation Historical Pieces - Jiri Trinka, Karel Zeman, Raoul Servais and The Quebec Cinematheque", at Portuguese Cinematheque - Cinema Museum.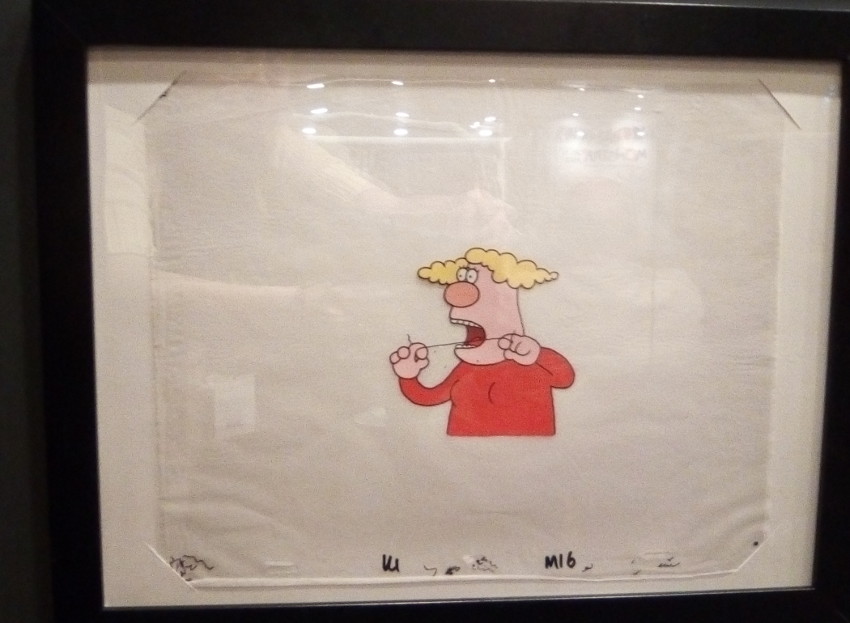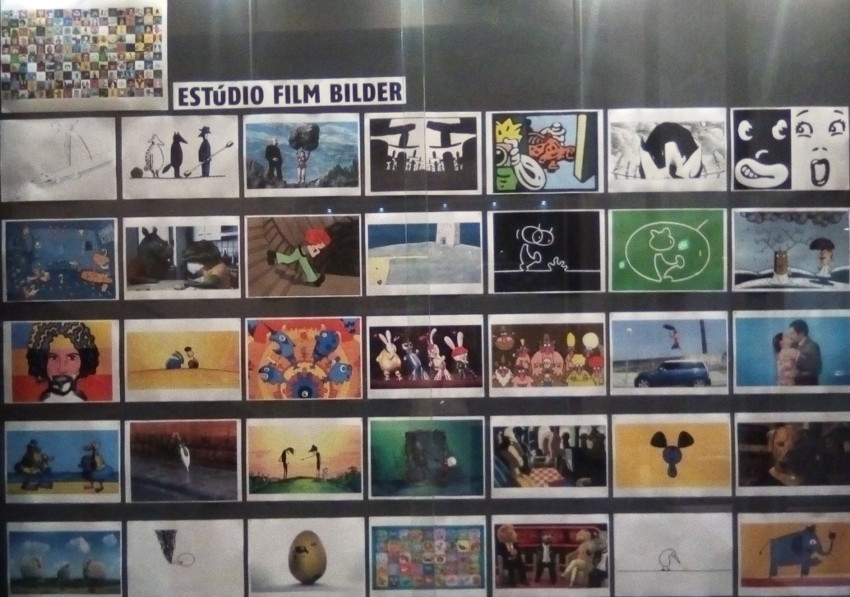 Theses will be available during the Monstra Festival.

Oh yes, it is really starting with a bang! :)
Reported by Eliane Gordeeff, all photos by Cláudio Roberto