My Sunny Maad Screens at Made in Prague London Festival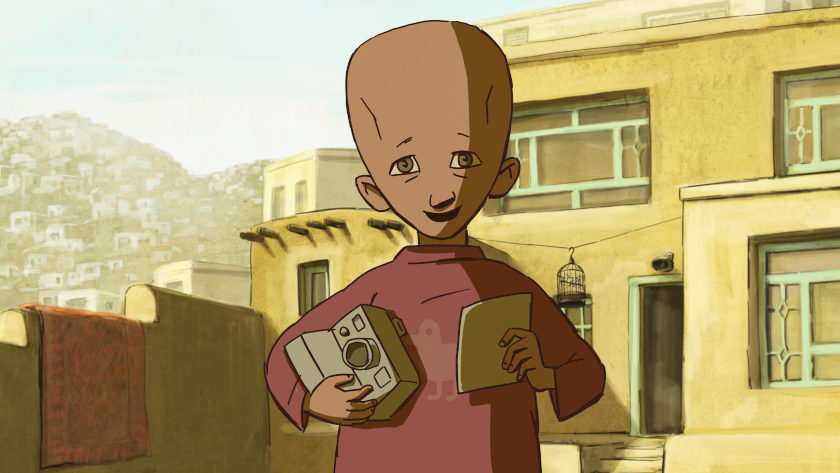 The Czech Centre London will welcome audiences back for its 25th edition of Made in Prague Festival, which this year takes place from 7 Nov to 10 Dec, celebrating the creativity and originality of Czech culture.
A screening of Michaela Pavlátová's feature animation, 'My Sunny Maad',  is also planned.  The film, which premiered at Annecy Festival in June 2021 (and won the Jury Award), is adapted from novel Freshta by Petra Procházková. Michaela Pavlátová will attend the festival for a a ScreenTalk.
My Sunny Maad, Pavlátová focusses on Helena, a Czech student who falls in love with Nazir, an Afghan man and moves to Kabul to live with his extended and welcoming family. Changing her name to Herra she adapts to the restrictions of her new life - wearing a burka in her workplace at the US Embassy and making herself invisible when guests visit the family home - but it is the arrival of an abandoned child named Maad that brings love and sunshine into her world - Film Synopsis
I myself as well as Petra condemn the violence against women behind the walls of their own households and any restriction of women's rights. This initial situation of Afghan women in the novel appears to me as a European rather uneasy, unacceptable and condemnable. The original author's approach of Petra views this world from the perspective of a direct participant with sensitive inner sight. There are real people living in Afghanistan, concrete human beings, who differ amongst each other, are different and unique - Michaela Pavlátová'

As its director, Přemysl Pela, states, Czech Centre London believes that "mutual cultural interactions are incremental to wonderful collaborative friendships and intercultural relations on both sides of the channel". 'My Sunny Maad' is a fitting choice that takes also into account two different continents and political states of affairs. 
My Sunny Maad screens 20th November (18:45), The Gate, London. 
SIGN UP: Want to read more free articles like this? Sign up for Our Newsletter
Read More About: