Animest International Animation Film Festival 2023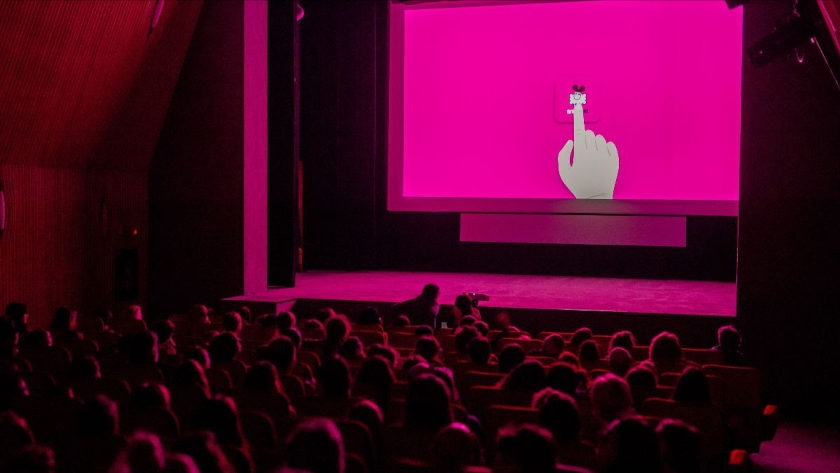 Category
ANIMATION & FILM FESTIVALS
Deadline | Event Dates (period)
Email
This email address is being protected from spambots. You need JavaScript enabled to view it.
Final submission deadline
2023-06-20
Submission/Registration Fee
No
Festival Description
Animest International Animation Film Festival is the only festival in Romania dedicated to animated film. It was founded in 2006, and gathers films from all over the world, in six competitive categories both for short and feature film, ample retrospectives, and focus on various countries, animation studios and film schools. Every year it welcomes to Bucharest international filmmakers, producers, festival programmers, and journalists. Workshops, masterclasses, special events, concerts and parties are open to the festival guests and audience.
2023 Call for Entries
The festival is looking for your short or feature animated films produced after January 1, 2022, which could fit one of our eight competition categories:

The winners receive trophies and prize money, while the recipient of the Animest Trophy will be eligible for consideration in the Animated Short Film category of the Academy Awards® without the standard theatrical run, provided the film otherwise complies with the Academy rules.
2022 Festival Coverage
2021 Festival Coverage
2020 Festival Coverage
2019 Festival Coverage: Award Winners:
Animest Trophy – offered by the Romanian Cultural Institute: ACID RAIN by Tomek Popakul (Poland)
Best Feature Film – offered by UCIN, the Romanian Filmmakers Union: AWAY by Gints Zilbalodis (Latvia)
Best Student Short Film: HORS DE L'EAU by Simon Duong Van Huyen, Joël Durand, Thibault Leclercq, Valentin Lucas, Andrei Sitari (France)
Special Mention for a Short Film: HIDE N SEEK by Barbora Halířová (Czech Republic)
Best Romanian Short Film – offered by UCIN, the Romanian Filmmakers Union: OPINCI / SANDALS by Anton Groves & Damian Groves (Romania)
Best Pitch– UCIN and CEE Animation:
Pitch Jury's Special Mention – TIME GUARDIANS by Oleg Condrea
Best Pitch - GLENDA, THE DEVIL-BLESSED by Bogdan Benea & Andra Berilă
Best VR Film – offered by Loop Romania: SONGBIRD by Michelle and Uri Kranot (Denmark)
Best Music Video: YOUR EYES, WILL I EVER by Félicien Colmet Daâge (France)
Minimest Award – offered by Cartoon Network: ZOO by Nina Heckel (France)
Audience Award: MEMORABLE by Bruno Collet (France)
2018 Festival Coverage
2017 Festival Coverage
2012 Festival Coverage
2011 Festival Coverage
NB: 2023 Festival dates are tentative
Event Dates
From

06/10/2023

to

15/10/2023