CRAFT International Animation Festival 2023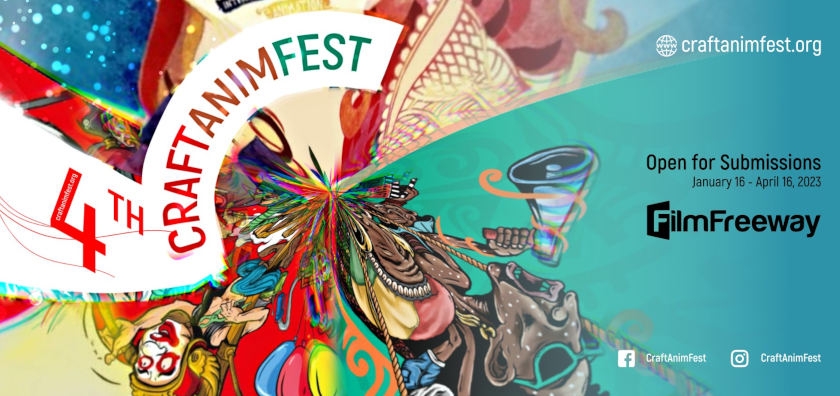 Category
ANIMATION & FILM FESTIVALS
Deadline | Event Dates (period)
City
Yogyakarta, Java, Indonesia
Email
This email address is being protected from spambots. You need JavaScript enabled to view it.
Final submission deadline
2023-04-16
Submission/Registration Fee
Yes
Festival Description:
CRAFT is a celebration of craftsmanship and talent, but also to commune with authenticity, diversity and physicality. The organizer of the CRAFT International Animation Festival is Animasi Club in collaboration with Animation Across Borders.
2023 Call for Entries
You can submit your wonderful work to one of the festival's parallel competitions:
 INTERNATIONAL COMPETITION OF STOP-MOTION & TRADITIONAL TECHNIQUES IN ANIMATION (No digital 3d/2d, or with using only partly)
SOUTHEAST ASIA COMPETITION OF ANIMATION SHORTS (only for the animated movies from Southeast Asian countries - competition of all techniques in animation)
SHORTS FOR KIDS COMPETITION (no dialogues shorts animated movies for kids - stop-motion & traditional techniques in animation)

Or submit to:
DIGITAL PANORAMA - a non-competitive program open to the whole world – for films crafted with digital 2D/3D techniques.

The festival accepts animated films not longer than 30 minutes (with closing credits) and realized after January 1st, 2020.
2021 Festival Coverage
2019 Festival Coverage
Event Dates
From

23/10/2023

to

28/10/2023