Linoleum Contemporary International Animation and Media Art Festival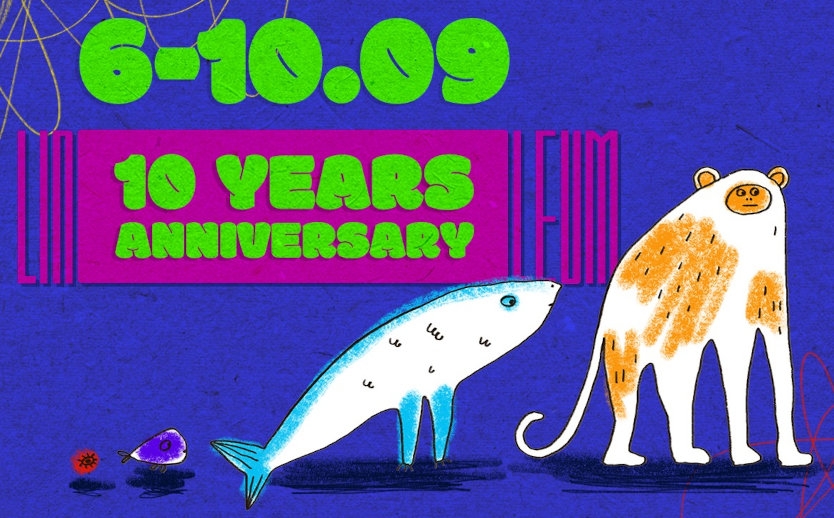 Category
ANIMATION & FILM FESTIVALS
Deadline | Event Dates (period)
Email
This email address is being protected from spambots. You need JavaScript enabled to view it.
Final submission deadline
2023-05-14
Submission/Registration Fee
No
Festival description:
LINOLEUM Festival aims to support animation artists and promote animation worldwide. The objective of the Festival is to encourage and celebrate creativity amongst animators and media artists, promote contemporary animation and media art in Ukraine.
2023 Call for Entries
The theme of the jubilee edition of the LINOLEUM 2023 is 'Once Upon A Time'.
Festival Statement:
Since the full-scale invasion started, it has been difficult to plan anything. However, the LINOLEUM team will do their best to hold an event in Kyiv from September 6 to 10 and tour Ukrainian cities.
For a very long time, the world had not been noticing us. The "Ukraine" as a geotag was practically invisible on the Europeans' mental map while remaining unacceptable to the enemy neighbour. Others wrote our history at our place, our memory was erased, and we were told who we were supposed to be. Now, the entire world hears and sees us. While telling the story of our struggle in different languages, we finally returned to ourselves. Who are we? What are our values? What are we capable of?
From now on, we are building our own identity. We are creating the mythology of nowadays, writing the country's history, passing on stories by word of mouth, sharing memes and talking about everything that is Ukrainian.
Authors can submit their works to the International Competition or the Commissioned Films Competition. Films made in any animation technique, including works combining animation with acting and documentaries, are eligible. The animated part should be at least 40% of the film and not exceed the running time of 30 minutes. The films must be created after January 1, 2022. The Ukrainian premiere of the film is not mandatory for the national movies to be watched by as many viewers as possible.
Short films (maximum running time 30 minutes) can be submitted to following competition categories:
- International Competition
- Ukrainian Competition (only for Ukrainian animation films)
- Commissioned Films
Out-of-competition categories:
- Experimental Animation and Video Art
- Animation created for and by kids and teens
- VR Animation
- Ladies first (for female directors)
The Festival reserves the right to determine whether an entry qualifies for the chosen category
2022 Festival Coverage
2021 Festival Coverage 
2020 Festival Coverage:
2018 Festival Coverage

NB: 2024 Festival Dates are tentative
Event Dates
From

06/09/2024

to

10/09/2024