The Sustainability Animation Residency (SAR) 2023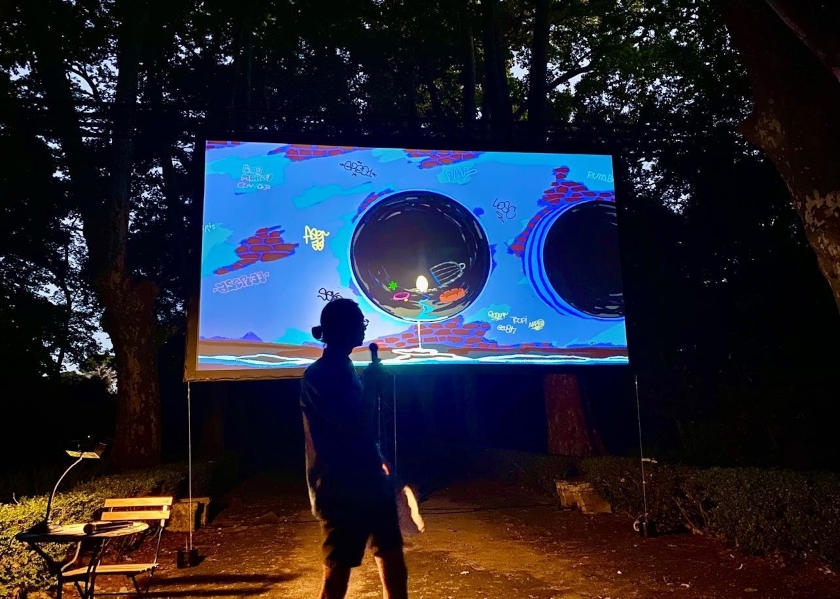 Deadline | Event Dates (period)
Email
This email address is being protected from spambots. You need JavaScript enabled to view it.
Final submission deadline
2023-01-15
Submission/Registration Fee
No
Event Description:
SAR was set up to help amplify the urgency of environmental action with the powerful tools of animation. During the six-week SAResidency, the winner and chosen director will be able to develop a short film project tackling environmental topics in any chosen animation technique.
2023 Event Coverage
Call for entries (Archive)

Situated near Arles, SAR seeks to tap into the unique pool of a world-class animation industry based in and around Arles, and to support their talents in a global context.
The director will have the opportunity to engage in weekly meetings with either local animation professionals or international coaches online. The SAResidency covers travel, local transport, accommodation, a Per Diem, as well as a visit to the Annecy Animation Festival, and a final presentation at a celebratory evening. Applicants must be a graduate of a higher education art, film, or animation school and therefore qualify as a director or creative professionals. 
To apply you need:
A motivation letter why SAR is important for your project.
● A synopsis or treatment of your binding project proposal, containing a written description and outline, supported with graphics, and or sketches.
● The topic of sustainability: intentions, purpose, and possible impact of the project in an environmental context.
● A mood board and soundscape including musical cues, and ideally some technical notes.
● Your Curriculum Vitae
● Your Showreel and previous works, including student works.
Important dates for applicants: 
1 November - 15 January 2023: Submissions
13 February 2023: SAR Shortlist announcement
Mid-March 2023: SAR Winner announcement
20 May – 1 July 2023: SAR Residency, St. Remy de Provence
12 - 16 June 2023: 2 Days at Annecy Festival
30 June 2023: Project Presentation at CinéSAR evening at the Residence
Deadline: 15 January 2023

2022 Coverage
SAS Winner: Corentin Cholley The Vanishing of the Animals
SAR SHORTLIST 2022
Ori Goldberg, Glug
Marlijn Van Nuenen, Waterloos
YiYang, Sun Flowing
Camille Aigloz & Zé Hinga, The light and the toad
Corentin Cholley, The vanishing of animals

2021 Coverage
Selected Resident
Gabrielle Lissot

 

Les Louves
Shortlist:
- Pauline Gregoire for "Bombus"
- Gabrielle Lissot for "Les Louves"
-
Victori Jalabert
& Heloïse Courtois for the "Sandwich au poisson"
- Marlijn van Nuenen for "Randhanu River"