'She Dreams At Sunrise', 'To The Bright Side' in NYICFF 2022 Winners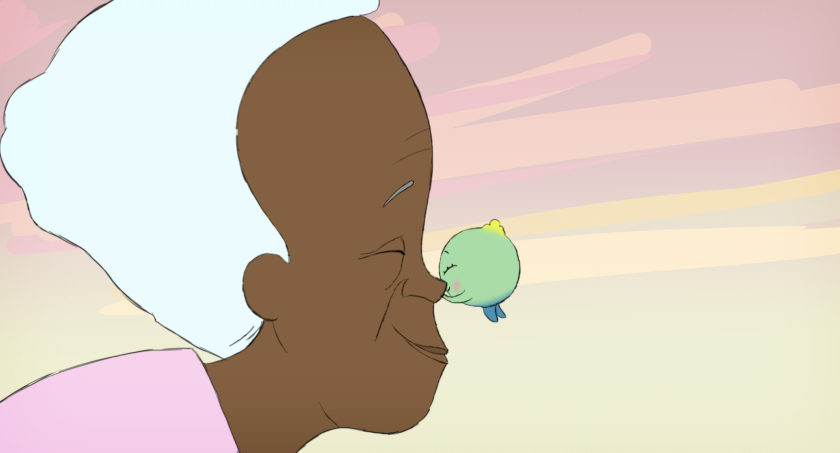 The Oscar-qualifying New York International Children's Film Festival (NYICFF) announced its 2022 festival winners earlier today. 
The Grand Prize in the short film category was awarded to 'She Dreams At Sunrise' from director Camrus Johnson. Johnson's previous short, \Grab My Hand: A Letter to my Dad' won the NYICFF 2020 Jury Award for animated short.
An elderly woman escapes her mundane reality through her dreams while her great-nephew helps reconnect her to what she's really missing.
The Jury Award, animated short to The Ocean Duck from director Hudda Razzak. The film is a hybrid 2D animated film that utilizes both traditional hand-drawn animation and puppet animation.
A woman visits her ailing grandmother in a hospital during a flood, bringing back fond memories of the past – spilling over into fantastical visions in the present – as an ancient tale comes to life.
"This year's Festival presented such a gorgeous, strong selection," noted Oscar-nominated juror Nora Twomey of the 2022 Festival program.
The Grand Prize for feature film went to China's To The Bright Side by Xiya Lan (NYICFF 2017's You Look Scary), Nianze Li, Yi Zhao, Kun Yu, Gaoxiang Liu, Maoning Liu, and Chen Chen, a first-of-its-kind collection of animated stories based on Chinese picture books.
Based on seven Chinese original picture books, it focuses  as mother-child relationship, brotherhood, neighborliness, intergenerational companionship. .

NYICFF 2022 Audience Award Winners
Ages 3+ — Franzy's Soup Kitchen (Shorts for Tots), France, Georgia; Ana Chubinidze
Ages 6+ — Cupids (Short Films One, Celebrating Black Stories), United States; Zoey Martinson
Ages 8+ — Mum is Pouring Rain (Short Films Two), France; Hugo de Faucompret
Ages 10+ — The Fall (Heebie Jeebies Shorts), Canada; Desirae Witte
Ages 12+ — It Was Only a Rock That Looked Like Someone (Short Films Three), Mexico; Matisse Gonzalez
Episodic Program — Moominvalley (feature program), Finland, United Kingdom; Nigel Davies, Darren Robbie, and Jay Grace for Gutsy Animations
Grown Ups Award, short — Generation Impact: The Coder (Girls' POV: Science on ScreenR, Celebrating Black Stories) United States; Samantha Knowles
Grown Ups Award, feature — Charlotte, Belgium, Canada, France; Tahir Rana and Éric Warin
Celebrating its 25th Anniversary season, and marking its return to the cinema and in-person events, the festival ran over three weekends starting on March 4th, at SVA Theatre. A virtual festival program ran from March 16 through April 6.
This year's Festival jury included Uma Thurman, Geena Davis, Matthew Modine, and Kyle MacLahlan, among others.
SIGN UP: Want to read more free articles like this? Sign up for Our Newsletter
Read More About: