Oh, Willy wins at Animated Encounters, Bristol: list of all awards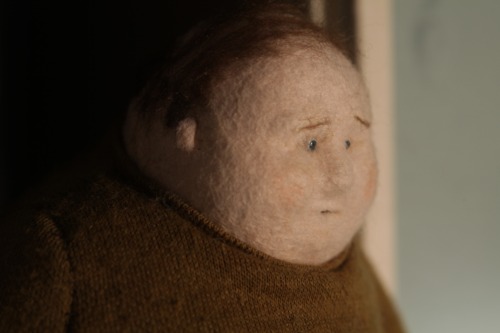 Encounters Short Film Festival and Animation Festival are a joint event that brought together 188 live action and animated short films from all over the globe.
Animated Encounters & Encounters Short Film Festival handed out the following awards to animated films:
 Animated Grand Prix Winner: Oh, Willy by Emma De Swaef and Marc James tells the strange story of Willy.  Chubby Willy returns to the naturist community where he has spend his youth to visit his dying mother. When she dies shortly after he arrives, Willy is confronted with the choices he made in his life...
This stop-motion film has grabbed many awards in the animation festival circuit, including the award for best European Short FIlm Cartoon D'Or.
The award was given by the Animated Jury: Paul Bush (Director, Animator, Visual Artist), Peter Lord (Aardman Animation) and Marjut Rimmenen (Director, Animator).
Oh, Willy will be submitted directly to the Academy of Motion Picture, Arts and Sciences for consideration in the Short Animation category.
Animated Encounters Best of British Award (Supported by British Council) went to Ainslie Henderson for I Am Tom Moody. The student film also received two awards at Ottawa International Animation Festival.
UWE new talent award for animation.
Kuhina/Swarming (Joni Männistö, Finland) is the unusual story of a boy who discovers a dead boy, and starts to play.
The 3-minute Klovesteinen (Anders Furevik, UK) received the Best of South West Award.

DepicT! competition: Every year, DepicT! asks filmmakers across the globe to show their creativity in just a minute and a half. The winners are
The Fat Cat by Mole Hill was the Depict! Showcase winner.
Big Signal (Dir: Evelien Lohbeck NETHERLANDS) received Depict!'s Random Act's Special Mention, and the Shooting People Audience Award went to Hey by Scott Coello (UK).
 British Special mention in DepicT! category goes to Living With Depression - Anna Ginsburg.
Animated Encounters 2012 celebrated its 20th edition with guests such as Theodore Ushev (Lipsett Diaries), Paul Driessen, Don Hertzfeldt, and Michaela Pavlatova (Tram).
Animated tributes included a tribute to Laika's Paranorman (its co-director, Sam Fell was included in the festival programme guest list).
An Aardman game show and conversation with Nick Park, Peter Lord and David Sproxton was also an Encounters asset. Focus on the UK Nexus studio, (Oscar-nominated for This Way Up) was also included in the festival programme.
For all awards, visit www.encounters-festival.org.uk
Read More About: