Pavlatova, Marc Jousset, Polish animation at the 4th Be there! Corfu Animation Festival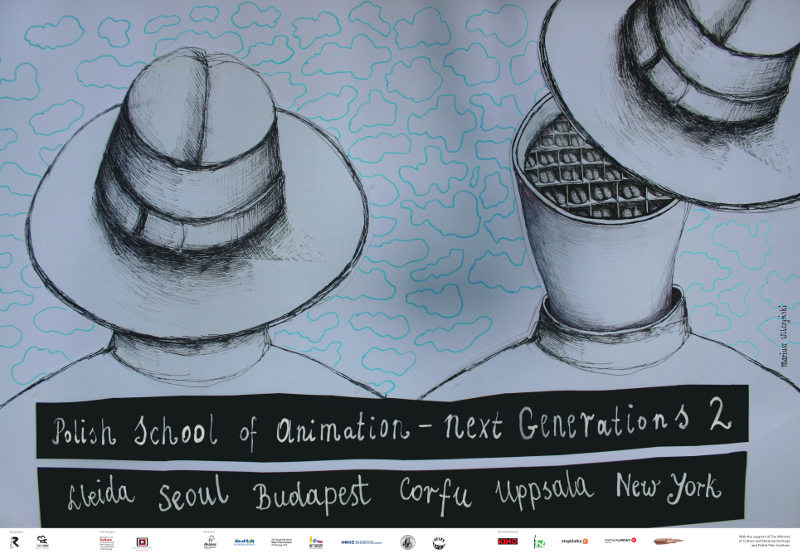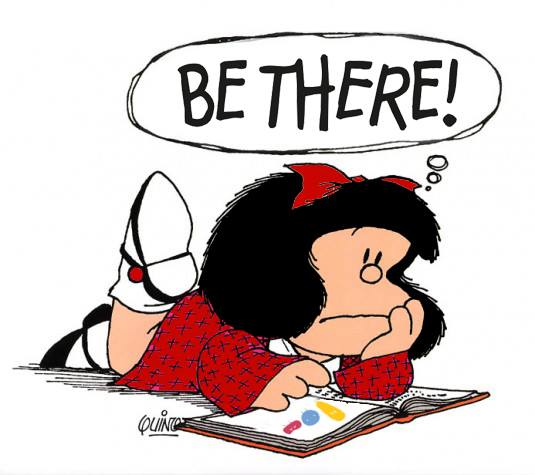 165 films from 35 countries have been included in the official program of Be there! Corfu Animation Festival (competitive and tributes), which will be held on 16-19 October in Corfu town.
In a festival that wants to put identity and thematic tributes in its center stage, it is so fittting that the Oscar-nominated Czech animator Michaela Pavlátová, whose workk on female identity and sexuality has been variously awarded, comes to the festival to design a Masterclass "From My Own Kitchen".
The identity of European animation is investigated by the founder of Je Suis Bien Content (and producer of  Persepolis and the Day of the Crows) Marc Jousset ,who gives a talk on The European Challenge in the World Production of Animated Films, including the current terrain of both Europen and French feature animation.
A sneak presentation of the new JSBC feature film, the mystery-science fiction film A World Rigged [see details will also be presented during the festival.
Polish animation enjoys a twofold tribute with both classical (Walerian Borowczyk, Jan Lenica, Jerzy Kucia, Zbigniew Rybczynski) and more contemporary works by Piotr Dumała,  Tomasz Kozak, Tomasz Bagiński, Marek Skrobecki (Ichthys, 2005), and Zbigniew Czapla.
Be there! Corfu Animation Festival colloborates with IFF Etiuda & Anima to present the Polish Animation School: Next Generations 2 tribute, and both  Zbigniew Czapla and IFF Etiuda & Anima PR Manager Barbara Szczekała will be jury members.
A daring, but appropriate issue in the general identity theme is the Over the Rainbow thematic LGBt tribute, with works by Barry Purves, Elka Kerkhofs, Frank Ternier, Adam Butcher.
Competition section is a varied and highly eclectic set. The politically charged Rabbitland (Ana Nedeljkovic and Nikola Majdak,jr.) the unbearable but still exquisite atmosphere of Canis by Marc Riba and Anna Solanas, and the stop-motion Boles (Spela Cadez) are some of the 87 films (shorts and student films) in competition.
Greek entries include Nassos Vakalis' political thriller Dinner for Few and Effie Pappa's sweet, stop-motion satire My Stuffed Granny.
3 feature films have their Greek premiere at Be there! A new version of Maya the Bee - The Movie (Alexs Stadermann, Germany/Australia) finds its way into the big screen.
The US/Romanian satire of urban life, The Stressful Adventures of Boxhead and Roundhead by Elliot Cowan and the Annecy-screened Brazilian feature Until Sbornia do us Part by Otto Guerra & Ennio Torresan Jr will have their Greek premiere at the festival.
The feature film programme is rounded up by the road movia (and Ottawa-awarded) Tito on Ice (Max Andersson, Helena Ahonen, Sweden/Germany), and the Greek antimilitarist satire From the Earth to the Moon by Angelos Spartalis.
Greek TV advertising and its animated past are carefully focused upon with a presentation by  Assistant Professor at the Technological Institute of Athens (TEI) Eleni Mouri, also a jury member.
The 50 years of Quino's Mafalda is a reason to celebrate, and an exhibition is set during the festival days
The documentary Disney of Duivendrecht which narrates the story of Dutch stop-motion animator Joop Geesink (NGL Produkties) is also included in the festival programme, as well as a collaboration with Mexican festival CutOut fest (and a screening of the 2012-awarded films).
The festival's multicultural poster is designed by the Iranian illustrator and animator Hanieh Shojaee.
Be there! Corfu Animation Festival takes place between 16 and 19 October 2014 (Corfu, Greece). Visit the official site.