Rising of Lusitania 2021: Selected Films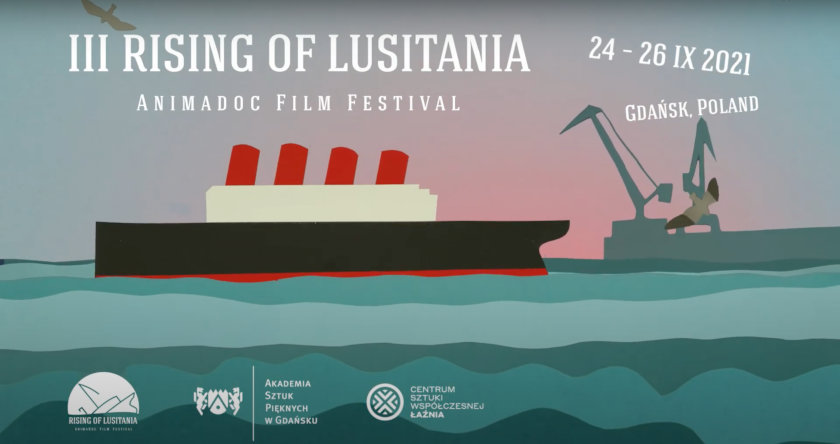 The III International AnimaDoc Film Festival RISING OF LUSITANIA (24 – 26.09.2021, Gdansk, Poland) has unveiled its selection. Counting already two editions (the first in Liverpool, the second 'pandemic' edition in Lonz), the third edition of the animation documentary festival will take place in Gdansk, Poland (Centre for Contemporary Art LAZNIA and the Academy of Fine Arts).
The programme include the international short animated documentary competition (53 films from 31 countries), international online/offline scientific AnimaDoc Conference, a special program of RISING OF THE PANDEMIC ANIMATIONS, and the Polish premiere of a full-length animated documentary from Indonesia - KOSONG (2020), directed by Chonie Prysilia and Hizkia Subiyantoro.

The films will be judged by a Jury composed of Pawel Sitkiewicz (Film and media historian. Professor at the University of Gdansk), Robert Turlo (Director of animation films, artist, scriptwriter and animator. Professor at the Academy of Fine Arts in Gdansk: specialization – animation), Paulina Wyrt (Illustrator and animator, working at the University of Arts in Poznań). Simultaneously there will be work a Student Jury and Audience, that will award their own prizes.

OFFICIAL SELECTION OF THE 2021 EDITION:

Best Professional AnimaDoc

A Brief History of Hollywood (USA 2020, 09:30), Director: Nate Barlow
A Promise to the Moon (Taiwan 2020, 07:00), Director: Yu Yu
All Her Dying Lovers (Germany 2020, 05:30), Directors: Anna Benner, Eluned Zoe Aiano
All Those Sensations in My Belly (Croatia 2020, 13:19), Director: Marko Djeska
Bach-Hông (France 2019, 18:45), Director: Elsa Duhamel
Beyond Noh (USA/Japan 2020, 03:55), Director: Patrick Smith
Children from the Andes (Argentina 2020, 04:25), Director: Aldana Loiseau
Cities of Ladies 1 (WE), (United Kingdom 2020, 05:48), Director: Kim Noce
Dat's real good? (France 2021, 04:22), Director: Marc Faye
Ecorce (Switzerland 2020. 15:07), Directors: Samuel Patthey, Silvain Monney
In Nature (Switzerland 2021. 05:16), Director: Marcel Barelli
It Rains (Mexico 2021, 11:21), Directors: Magali Rocha Donnadieu, Carolina Corral Paredes
It wasn't Bourgogne (France 2021, 06:38), Director: Mathias de Panafieu
Just A Guy (Germany 2020, 14:58), Director: Shoko Hara
Kids with Guns (Canada 2020, 02:59), Director: Sadko Hadzihasanovic
Little Giants: An Apple a Day (Argentina 2019, 05:35), Director: Leandro E. Cerdá
Maalbeek (France 2020, 15:51), Director: Ismaël Joffroy Chandoutis
Mild Madness, Lasting Lunacy (France 2020, 18:16), Director: Marine Laclotte
Not For Money, Not For Love, Not For Nothing (United Kingdom 2020, 14:26), Director: John Robert Lee
Revolykus (Germany 2020, 12:12), Director: Victor Orozco Ramirez
Souvenir Souvenir (France 2020, 15:10), Director: Bastien Dubois
Strong in Spirit (Ukraine 2018, 23:02), Director: Slavik Bihun
The Chimney Swift (Germany 2020, 05:00), Director: Frédéric Schuld
The Execution (Japan 2019, 14:30), Director: Jeroen Van der Stock
The Musical Ear (Belgium 2020, 03:11), Director: Margot Reumont
Tiger and Ox (Republic of Korea 2019, 08:18), Director: Seunghee Kim
Utopia – C (Austria 2020, 07:38), Director: Reinhold Bidner
Water (Spain 2020, 01:29), Director: Cesar Diaz Melendez
We Have One Heart (Poland 2020, 11:20), Director: Katarzyna Warzecha
Who (Afghanistan 2020, 08:44), Director: Khadije Zafary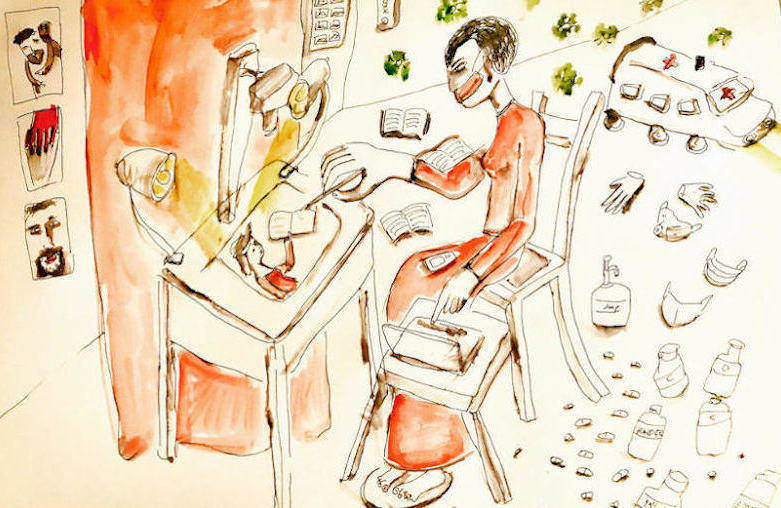 Cities of Ladies, Kim Noce

Best AnimaMockumentary

Believer (Republic of Korea 2021, 04:23), Director: Dae Young Kim
Messages from the Wild - The Earthworm (United Kingdom 2021, 03:03), Director: Martyna Sikończyk
Strange Occurrences: Bukit Bulabu (Singapore 2020, 06:19), Directors: Wong Shi Teng, Yeo Jia Min Gloria, Hana Lee
Wampui (Germany 2020, 17:32), Director: Maarten Isaäk de Heer


Best Student AnimaDoc

1325 Kilometers 227 Days (Brazil 2021, 05:06), Directors: Gustavo de Almeida, Vítor Teixeira
A Brainy Hen (Russian Federation 2020, 05:15), Director: Daria Sidlovskaia
A New Life Tomorrow (United Kingdom 2021, 04:32), Director: Avy Signofthesharkboy
Amayi (India 2021, 04:57), Director: Subarna D
Ashes (Poland 2020, 07:49), Director: Joanna Dudek
Girls Talk About Football (Italy 2021, 07:22), Director: Paola Sorrentino
Hijack139 (Norway 2020, 06:02), Directors: Joachim Berg, Sondre Johre
I'm Not Afraid Anymore (Hungary 2021, 04:03), Director: Eszter Kardos
In A Line Of Two, Meeting Aliou And Afif (Italy 2020, 06:51), Directors: Elisabetta Bosco, Margherita Giusti, Viola Mancini
Kiki's Memoirs (Turkey 2021, 15:27), Director: Zanna Abasova
Kuku (Czech Republic 2020, 03:51), Director: Daniela Hýbnerová
Man Up (United Kingdom 2020,14:39), Director: India Eastwood
Mom's Hair (Russian Federation 2021, 08:00), Director: Alexey Evstigneev
My Mother's Pain (Netherlands 2020, 06:07 ), Director: Juliana Erazo
New Toys (Colombia 2020, 04:58), Director: Antonia Bello
Once Upon a Time in Israel (Poland 2021, 10:44), Director: Weronika Szyma
Shame (United Kingdom/ Spain 2020, 02:00), Director: Paz del Carre
tatata (China 2020, 04:28), Director: YiyangSun
Too Late (Poland 2021, 15:34), Director: Kinga Syrek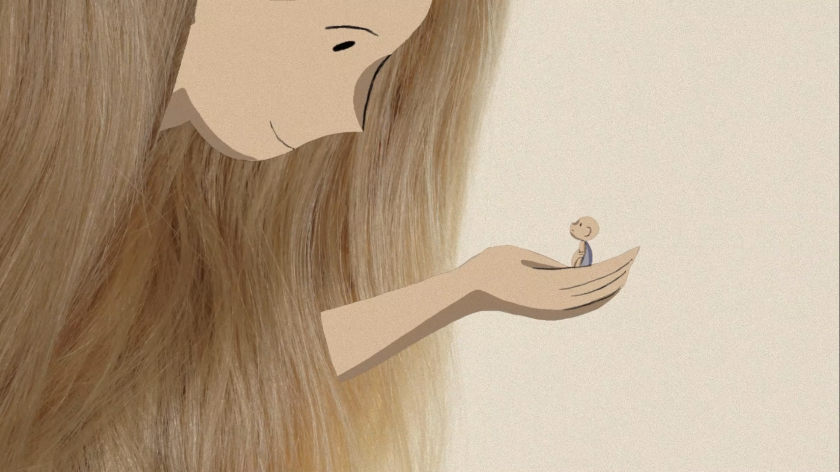 Mom's Hair
RISING OF THE PANDEMIC ANIMATION – SPECIAL PROGRAM

1325 kilometers 227 days (Brazil 2021, 05:06), Directors: Gustavo de Almeida, Vítor Teixeira
Covid-19 (Islamic Republic of Iran 2020, 01:29), Director: Farzaneh Ghobadi
Forest of Fears (Australia 2021, 05:27), Director: Rebecca Thomson
In Due Time (United Kingdom 2021, 04:48), Director: Jason Chuang
June 4, 2020 (Japan 2021, 04:00), Director: Yoko Yuki
Lockdown Paris (France 2020, 02:10), Director: Astrid E. Mork-Knutsen
Pandemia (India 2021, 07:29), Directors: Natasha Malpani Oswal, Vridhi Goyal
Putting on the Mask (United Kingdom 2020, 07:11), Director: Isabel Galwey
Stay Safe (Egypt 2021, 03:04), Director: Mohamed Sobaih
The Fighters (China 2021, 01:15), Director: WU Chenmo
Tha Magik Change (India 2021, 04:00), Director: Monami Roy
The New World: Variations on Stay-home Activities (China 2020, 01:45), Directors: Hong Ning, Zhao Xiaofeng
Utopia – C (Austria 2020, 07:38), Director: Reinhold Bidner
Where Are You Now? (Albania 2020, 08:06), Director: Eneos Çarka
Watch the Rising of Lusitania 2021 Trailer
SIGN UP: Want to read more free articles like this? Sign up for Our Newsletter