Riviera, Uncle Thomas, Nestor, Daughter Win the 2019 CINANIMA Prizes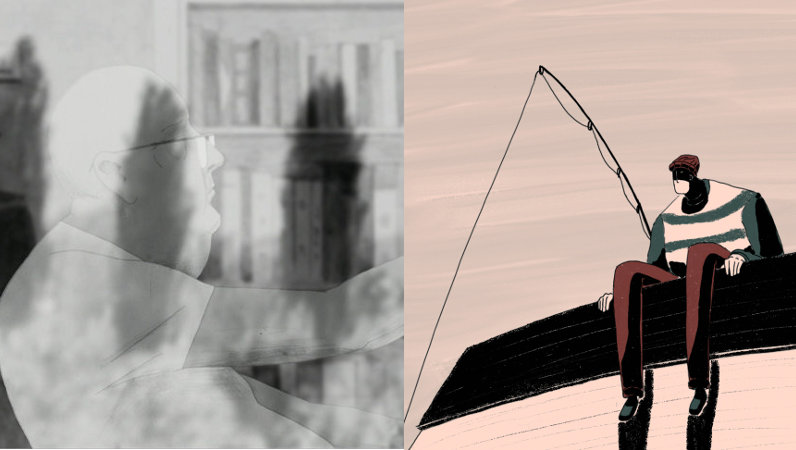 Riviera by Jonas Schloesing won the CINANIMA 2019 Grand Prix - Short Films / Espinho City Award snatches CINANIMA - Espinho International Animation Film Festival.
The 43rd edition film winner of the Festival tells the story of a French Riviera residence on a sweltering summer day at siesta time, showing the universe of residents who devote themselves to their daily habits, sunbathing together. to the pool while inside his dimly lit room Mr. Henriet spies on his neighbors.
20 years after winning the spotlight in 1999 closing ceremony of CNANIMA with her first film, Regina Pessoa, is distinguished with the Special Jury Prize with the short film "Uncle Tomás, the accounting of the days".
Once again Regina Pessoa, a Portuguese film director who is part of the Hollywood film academy, snatches the jury with a work in a very personal record that starts from her personal and visual memories, paying tribute to her family and roots.
In International Competition, the following prizes were awarded:
Best Short Film Award Up to 5 minutes: "Bavure" by Donato Sansone (France).
Honorable Mention: "Maestro" from the Illogic Collective (France).
Award for Best Short Film from 5 to 24 minutes: "The Darkest Light", by Andrea Bonetti (Italy).
Honorable Mentions: "Snail Man" from Jaebeom Park (South Korea); "Purpleboy" by Alexandre Siqueira (Portugal) and "Coeur Fondant" by Benoît Chieux (France).
Best Short Film Award for over 24-50 minutes: "Mind my mind" by Floor Adams (The Netherlands).
Award for Best Documentary: "Sangro", by Tiago Minamisawa, Bruno Castro and Guto Br, (Brazil)
International Student Film Competition Award: "Daughter", by Daria Kashcheeva (Czech Republic).
Honorable Mention: "My strange older brother" by Julia Orlik (Poland).
CINANIMA 2019 Award - Feature Films: "The City of Pirates", by Otto Guerra's (Brazil).
Audience Award: "Memorable", by Bruno Collet (France)
In the National Competition, the following works were awarded:
António Gaio Award - Best Film in the National Competition: "Nestor", by João Gonzalez.
Honorable Mention: "Uncle Thomas, accounting for the days" by Regina Pessoa and "The peculiar crime of oddball Mr. Jay", by Bruno Caetano.
Young Portuguese Director Award:
- In the category up to 18 years: "Unconventional Dependencies" by students collective JPP. Honorable Mention: "The hats of Pessoa", by Children of Anilupa Workshops
- In the 18+ category: "Mind Sang", by Vier Nev. Honorable Mention: "Inside me", by Maria Teixeira.
The 43rd edition of CINANIMA Festival took place 11-17 November in Espinho, Portugal
SIGN UP: Want to read more free articles like this? Sign up for Our Newsletter
Read More About: