'Mild Madness, Lasting Lunacy, Just A Guy' in RIsing of Lusitania Animadoc Awards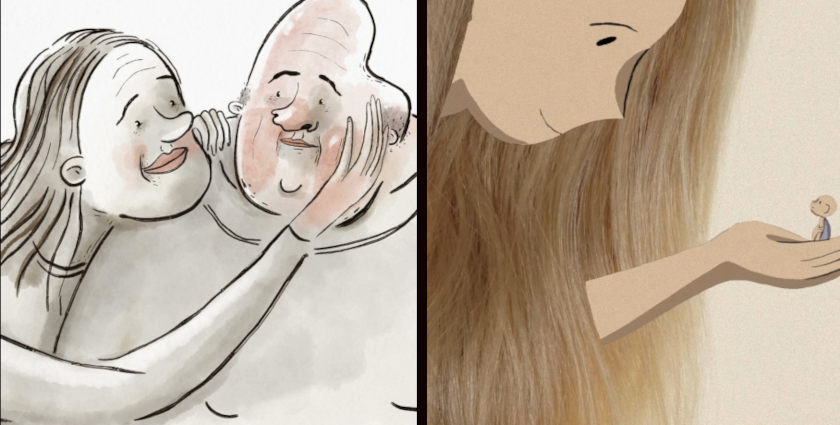 The III RISING OF LUSITANIA International AnimaDoc Film Festival took place in the guest "docks" of the Centre for Contemporary Art LAZNIA and the Academy of Fine Arts in Gdansk (24-26 Sep).
The festival programmed international short animated documentary competition (52 films from 31 countries), international AnimaDoc Conference online (with speakers from China, Poland, Portugal, UK and USA), a special program of RISING OF THE PANDEMIC ANIMATIONS, and the Polish premiere of a full-length animated documentary from Indonesia - KOSONG (2020), directed by Chonie Prysilia and Hizkia Subiyantoro.

The films were judged by a Jury composed of Pawel Sitkiewicz (Film and media historian. Professor at the University of Gdansk), Robert Turlo (Director of animation films, artist, scriptwriter and animator. Professor at the Academy of Fine Arts in Gdansk: specialization – animation), Paulina Wyrt (Illustrator and animator, working at the University of Arts in Poznań). Simultaneously there worked a Student Jury (Wiktoria Łukaszewicz, Kinga Pałczyńska and Marcin Romanik) and Audience, which awarded their own prizes.
Awarded Prizes by the Main Jury

"Lusitania Grand Prix Award" for the Best AnimaDoc: Mild Madness, Lasting Lunacy (France 2020, 18:16), Director: Marine Laclotte
This walk in the daily life of several psychiatric institutions allows us to meet extraordinary people who let us enter their privacy.
Special Jury Award in the Professional Category: Just A Guy (Germany 2020, 14:58), Director: Shoko Hara
Three women contemplate their relationship with convicted serial killer Richard Ramirez
"Rising Award" for the Best Student AnimaDoc: Mom's Hair (Russian Federation 2021, 08:00), Director: Alexey Evstigneev

Lisa lost her hair as a child. When all methods of treatment have failed, her mom decides to create wigs for her daughter, made of her own hair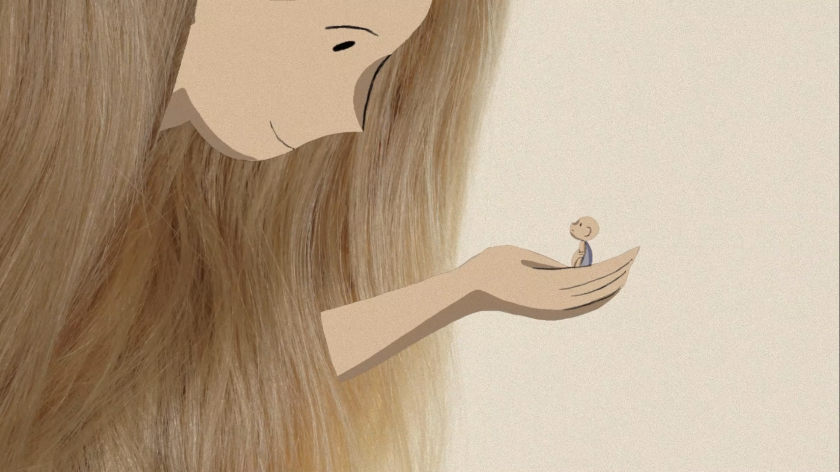 Special Jury Award in the Student Category: Girls Talk About Football (Italy 2021, 07:22), Director: Paola Sorrentino
"Make-Believe Award" for the Best AnimaMockumentary: Wampui (Germany 2020, 17:32), Director: Maarten Isaäk de Heer
Special Mention for Arts/Culture Topic: Beyond Noh (USA/Japan 2020, 03:55), Director: Patrick Smith
Special Mention for Migration/Refugees Topic: En Rang Par Deux, Meeting Aliou And Afif (Italy 2020, 06:51), Directors: Elisabetta Bosco, Margherita Giusti, Viola Mancini
Special Mention for Human Rights: In Nature (Switzerland 2021. 05:16), Director: Marcel Barelli
Special Mention for Current Event: Maalbeek (France 2020, 16:03), Director: Ismaël Joffroy Chandoutis
Special Mention for Children's Rights: The Chimney Swift (Germany 2020, 05:00), Director: Frédéric Schuld
Special Mention for an interesting form: The Musical Ear (Belgium 2020, 03:11), Director: Margot Reumont

Prizes awarded by the student jury
"Lusitania Student Award" for the Best AnimaDoc: Mild Madness, Lasting Lunacy (France 2020, 18:16), Director: Marine Laclotte
"Students4student Award" for the Best Student AnimaDoc: Mom's Hair (Russian Federation 2021, 08:00), Director: Alexey Evstigneev
"Tricky Award" for the Best AnimaMockumentary: Strange Occurrences: Bukit Bulabu (Singapore 2020, 06:19), Directors: Wong Shi Teng, Yeo Jia Min Gloria, Hana Lee
Audience Award: Ashes (Poland 2020, 07:49), Director: Joanna Dudek
The Festival Director's Distinction: Who (Afghanistan 2020, 08:44), Director: Khadije Zafary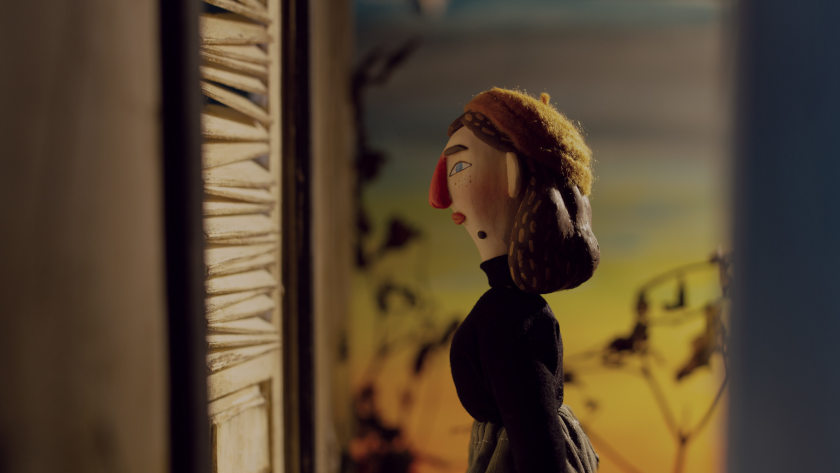 Strange Occurrences


The Rising of Lusitania - Animadoc Film Festival took place 24-26 September in Gdansk, Poland
SIGN UP: Want to read more free articles like this? Sign up for Our Newsletter
Read More About: