Selected films at Be there!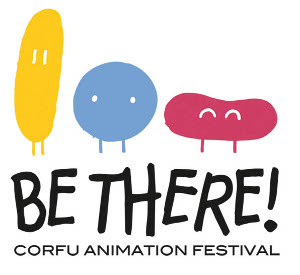 45 short animated films were selected for the main competitive section, while 21 graduation shorts complete the competitive program.

Among the selected films, an Oscar nominee: Madagascar by Bastien Dubois figures in the official competition, among entries from France, Spain, UK, US but also Taiwan and Australia.

See the full lineup of films, and watch selected trailers below:


SHORT COMPETITIVE SECTION

Anna Blume, Vessela Dantcheva (GERMANY/BULGARIA)
A New Life, Fred Joyeux (FRANCE)
Barking Island, Serge Avedikian (FRANCE)
Ben Hora, Nicolas Bianco & Julie Rembauville (FRANCE)
Birdboy, Pedro Rivero (SPAIN)
Boot The Boots Up, Roberto Prado (BRAZIL/AUSTRALIA)
Clouds Hands, Massi Simone (FRANCE)
December Song, Yibi Hu (UK)
Dinner, Chian-Fan Liou (TAIWAN)
Erhu For My People, Andreas Karaoulanis (GR)
Friends and Enemies, Roberto Prado (BRAZIL/AUSTRALIA)
Greek Side Story, Tasos Papatsoris (GR)
I Am Round, Mario Adamson (SWEDEN)
It's not food, David Myriam (FRANCE)
Jumping Boy, Huang Jhih-Wun & Zheng Rui-Zhe & Tung Yu-Ching (TAIWAN)
Last Night's Rain, Valentin Olshvang (RUSSIA)
Laterarius, Marina Rosset (SWITZERLAND)
Lobster Club, Milo Waterfield (UK)
Lose This Child, Yuval & Merav Nathan (ISRAEL)
Madagascar, a journey diary, Bastien Dubois (FRANCE)
Me, The King and My Dad, Azadeh Moezzi (IRAN)
Miss Daisy Cutter, Laen Sanches (FRANCE)
Once Upon A Time In The Battlefield, Αλίκη Τσιγκρή (GR)
Orchises Fair, Natalia Dziedzic (POLAND)
Patterns, Ebele Okoye (NIGERIA/GERMANY)
Pigeon Impossible, Lucas Martell (USA)
Please Call Back Later, Yulia Ruditskaya (BELARUS)
Presence.Of.People.Not.For.Me, Alma Bakiaj (GR)
Puppets, Emilios Theofanous (GR)
Recycle, Nikos Mamalos (GR)
Ritual, Zbigniew Czapla (POLAND)
Salesman Pete and The Amazing Stone From Outer Space, Marc Bouyer (FRANCE)
Shapeshifter, Alex Weil (USA)
Swimming Pool, Alexandra Hetmerova (CZECH REPUBLIC)
Swings and Milkshakes, Erick Ricco & Fernando Mendes (BRAZIL)
Τhe azure soul, Julia Gromskaya (ITALY)
The boy and the tree, Panagiotis Rappas (GR)
The Essence, Ebele Okoye (NIGERIA/GERMANY)
The Man Who Slept, Ines Sedan (FRANCE)
The Silence Beneath The Bark, Joanna Lurie (FRANCE)
The Twin Girls Of Sunset Street, Marc Riba & Anna Solanas (SPAIN)
The Woman's Day Gift, Michael Dvoryankin (RUSSIA)
Walking Angel, Chun Chuang & Yun Liao & Ji Jhen Chen (TAIWAN)
White Tape, Michal & Uri Kranot (DENMARK/ISRAEL)
Wool and Water, Michele Santini (ITALY)


GRADUATION COMPETITIVE SECTION

1.2 Million Children, Effie Pappa (GR)
O, Emmanuel-Foteinos Ioannidis (GR)
Baka, Immanuel Wagner (SWITZERLAND)
Between Bears, Eran Hilleli (ISRAEL)
Custard, Peter Millard (UK)
Echo, Dennis Van Den Bergh (BELGIUM)
Filomena, Julio C. Lopes (BELGIUM)
Laika, Avgousta Zourelidi (UK)
Memory, Hung-Yi Yeh (USA/TAIWAN)
Mr Tetelin, Lilli Kontodima (GR)
Orsolya, Bella Szederkenyi (HUNGARY)
Self-portrait, Andreas Vakalios (GR)
Silent Touch, Tomek Ducki (UK)
Stanley Pickle, Victoria Mather (UK)
The Birth, Christos Papachristos (GR)
Τhe Goat and The Well, Ben Cady (UK)
The Little Stonemason, Kajal Verma (UK)
The Umbrella, Xin Li (AUSTRALIA)
Warm Winter, Xin Li (AUSTRALIA)
Vovo, Luiz Lafayette Stockler (UK)
Xameno Paixnidi, Antonis Dimitropoulos (GR)


ADVERTISING/EDUCATIONAL FILMS (out of competition)

Adhunik Cement, Suresh Eriyat (INDIA)
A letter, a story: the uncomped cow, Aristarchos Papadaniel (GR)
A letter, a story: The frog violonist, Aristarchos Papadaniel (GR)
Godrej Ezee, Suresh Eriyat (INDIA)
Milos Advert, Dimitris Krokidis (GR)
Schweppes – Bar, Suresh Eriyat (INDIA)
Schweppes – Size, Suresh Eriyat (INDIA)
Signature film for River To River Indian Film Festival, Suresh Eriyat (INDIA)
Usha Sewing Machine, Suresh Eriyat (INDIA)


The inaugural Be there! Corfu Animation Festival takes place in Corfu, Greece (April 7-10 2011).
Read More About: