Rising of Lusitania - Animadoc Film Festival: Selection Results 2023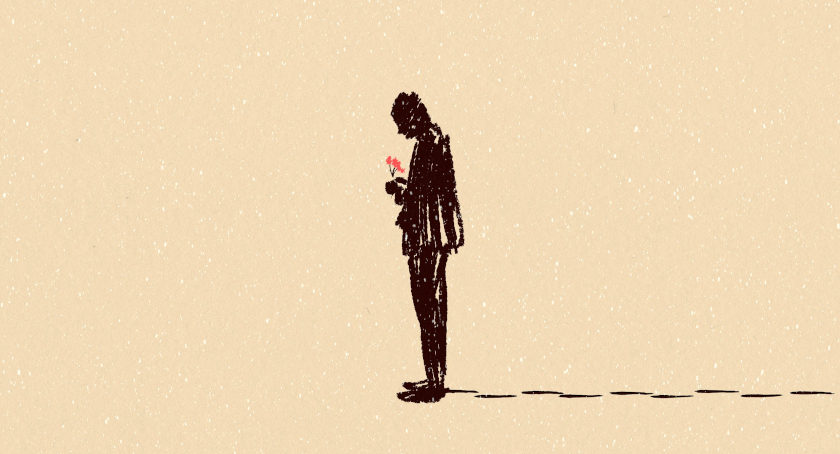 Out of 645 submissions from 79 countries, 54 animation documentaries were selected for the Rising of Lusitania - Animadoc Film Festival. 20 films will compete in the Professional Doc category, 12 student films, and 6 films in the Mockumentary section.
The festival also includes its own Panorama (10 films), and a special section is devoted to Marcin Giżycki, an outstanding historian and theoretician of animated film, who passed away last year (The Eye and the Ear. In Memory of Marcin Giżycki).
The jury includes Ewa Ciszewska, Joanna Kożuch, and Michał Szcześniak, while a 3-person Student Jury (Jeremiasz Łabarzewski, Zuzanna Ślusarczyk, Konstancja Taraszka) will evaluate the student films.  The audience will also award their prize.

The full Animadoc lineup:
BEST PROFESSIONAL ANIMADOC
A LIVELY DISCUSSION WITH THE VOICE HEARERS (France 2022, 12:12), Director: Tristan Thil
ARMAT (Switzerland 2022, 11:37), Director: Elodie Dermange
COMING OUT AUTISTIC (United Kingdom 2022, 03:55), Director: Steven Fraser
CONSIDER THE END (Norway, Iran 2023, 28:22), Director: Pouria Kazemi
FASHION VICTIMS 2.0 (Spain 2023, 02:10), Director: María Lorenzo
FINDING HOME (Bulgaria 2022, 06:40), Director: Maria Stanisheva
GOLDEN HEADACHER (Finland 2022, 17:00), Director: Niina Suominen
I WOULD BE A MUSICIAN (Czech Republic 2023, 11:16), Director: Dita Stuchlíková
K8 (Mexico 2022, 05:35), Director: Miguel Anaya Borja
LITTLE BIRDS (Mexico 2023, 16:09), Director: Gabriela Badillo
MEMORIES IN THE CLOUDS (Finland 2023, 07:38), Directors: Kristina Laine, Albert Aleksanteri Laine
OUR UNIFORM (Iran 2023, 06:30), Director: Yegane Moghaddam
PHOENIX (Iran 2023, 05:35), Director Mona Shams
PLSTC (France 2022, 01:37), Director: Laen Sanches
ST. VITUS DANCE (France 2023, 12:00), Director: Bhopal
THE PINK JACKET (Portugal 2022, 08:20),  Director: Mónica Santos
THE SKATEBOOK (United Kingdom 2022, 05:12), Director: Sofia Negri
THE WAITING (Germany 2023, 15:35), Director: Voker Schlecht
TINY (Canada 2022, 16:21), Directors: Ritchie Hemphill, Ryan HachéTWO ONE TWO (Canada 2023, 04:10), Director: Shira Avni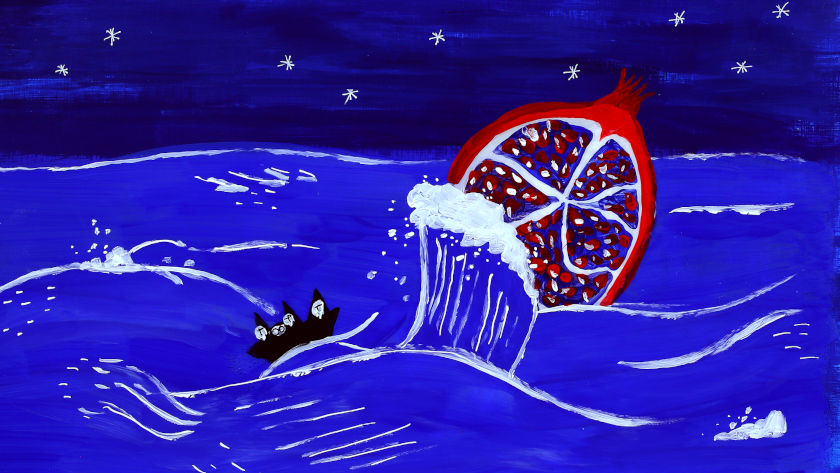 Armat
BEST STUDENT ANIMADOC
118 (Israel 2023, 17:15), Directors: Avichai Bloch, Shachar Loni, Lysa-Rose Zaoui, Shany Cnaan, Tony Danilchenko, Yaara Ruth Maimon, Gilit Bigman, Batya Gur, Opal, Li Cohen, Noy Beggagon, Tal Kuperstein, Berry Akerman, Aviv Kaufmann, Kira Pinhusovich, Sapir College - School of Audio and Visual Arts
A TASTE FOR MUSIC (United Kingdom 2022, 05:07), Director: Jordan Antonowicz-Behnan, Royal College of Art
ALL MY SCARS VANISH IN THE WIND (Colombia 2022, 14:18), Directors: María Angélica Restrepo, Carlos David Velandia, Universidad Nacional de Colombia
ARCHITECTS' CRUISE (United Kingdom 2022, 02:36), Director: Simon Hamlyn, Kingston School of Art
GIVING UP WAS NOT AN OPTION (Germany 2023, 07:10), Director: Zeynep Sıla Demircioğlu, Hochschule für Bildende Künste Hamburg
I WILL TAKE YOUR SHADOW (Germany 2022, 18:56), Director Ayala Shoshana Guy, Hochschule für Grafik und Buchkunst Leipzig
PIPÁS (Hungary 2023, 08:58), Director: Lili Tóth, Metropolitan University
SOFT LIGHTS AND SILVER SHADOWS (United States 2023, 14:35), Director: Ian Kelly, Northwestern University
THE APPARENT CHAOS OF DIVERSITY (Portugal 2023, 04:38), Directors: Ateliers Colectivo Fotograma 24, Students collective 5th and 6th-grade Montemor-o-Novo school
THE DEVIL LIVES IN TORSHÄLLA (Sweden 2023, 08:22), Director: Hannah Marie Murphy, Nordiska Filmskolan
THE TRAIN OF MEMORIES (Taiwan 2023, 05:08), Director: Chen Chih Ming, National Taiwan University of Arts
VICIOUS CYCLE (United States 2023, 07:25), Director: Tianyun Lyu, University of Southern California
Best MOCK<anima>DOC
BACKFLIP (Germany 2022, 12:15), Director: NIkita Diakur
FROGSPORN (United Kingdom 2023, 03:15), Director: Rosanna Verdon-Roe, University of the West of England
HOOD140 (Austria 2022, 17:00), Director: Jakob Jakubowski, Academy of fine arts Vienna
THE HARBOURMASTER (Norway 2022, 07:17), Directors: Mia Ludvigsen Henriksen, Konrad Hjemli, Volda University College
THE SMILE (Netherlands 2022, 16:00), Director: Erik van Schaaik
WHY ARE COCKROACHES SO HARD TO KILL? (Greece 2022, 04:58), Director: Irida Zhonga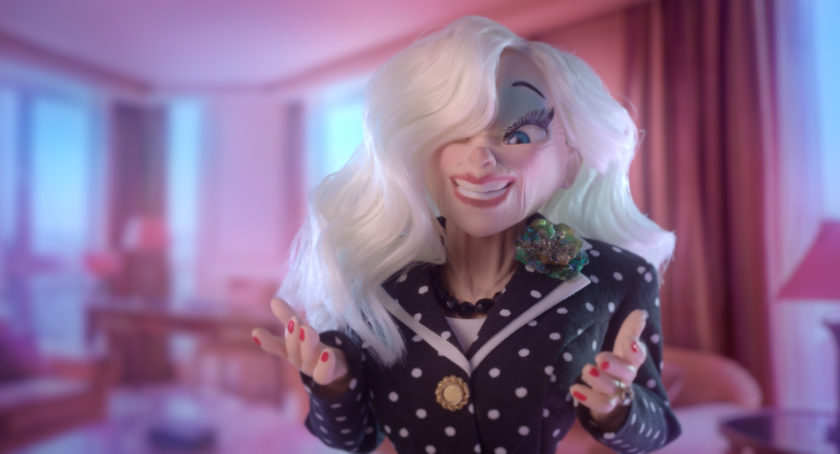 The Smile
PANORAMA OF OUR TIMES 
DEAR MAHSA (Germany 2022, 05:15), Director: Martin Pflanzer
HADIS (Azerbaijan 2023, 09:19), Director Nazrin Aghamaliyeva
HEMORRHAGE (United States 2023, 04:07), Director: Ruth C Hayes
HEY HEY HO HO (Israel 2022, 03:22), Directors: Micha Yisraeli, Shalev Ben Elya
JIN (WOMAN) (Canada, Iran 2023, 03:20), Directors: Gilnaz Arpeyma, Arash Akhgari
LANGUAGE MATTERS (Ukraine 2022, 07:04), Directors Oleksandra Marushchak, Oleksandra Lysytska, UMCS
LITTLE SAHARA (Spain 2023, 30:00), Director: Emilio Martí López
SHE NARRATED IT (Egypt 2023, 04:20), Director: Marwa Abd Elmoneim
SHELTER UKRAINE (Ukraine 2022, 23:55), Director: Michael Murphenko
WILL YOU COME WITH ME? (Germany 2022, 01:56), Director: Derya Durmaz
THE EYE AND THE EAR. IN MEMORY OF MARCIN GIŻYCKI.
CHAMBER OF SHADOWS (South Korea 2023, 11:20), Director: Seyoung Ok
IN SEARCH OF THE PROMISED MUSIC (Brazil 2022, 12:00), Director: Gabriel Bitar
LOÏE FULLER - THE ELECTRIC SPRITE (Germany 2021, 15:57), Director: Betina Kuntzsch
SILENT CHIRPING OF INVISIBLE DIGITS (Austria, Germany 2023, 10:11), Director: Vera Sebert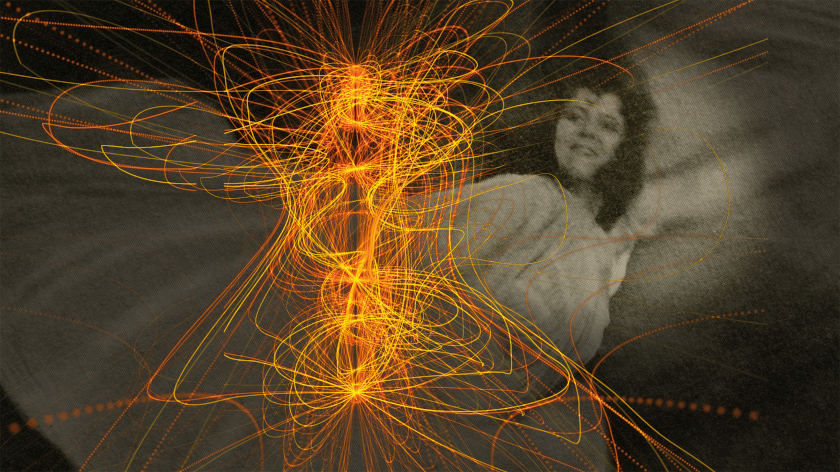 Loie Fuller
THE ORCHESTRA WILL PLAY UNTIL THE END:  non-animated music documentaries
JA'AZ (Iran 2022, 21:42), Director: Aphra Taghizadeh, University of Tehran
TIMBILA (Mozambique 2022, 19:56), Director: Andreas Scheibenreif
The 5th edition of Rising of Lusitania - Animadoc Film Festival will take place on November 16-19, 2023 in Szczecin, Poland.
(central image: 'Soft Lights and Silver Shadows' by Ian Kelly)
SIGN UP: Want to read more free articles like this? Sign up for Our Newsletter
Read More About: