Sleepincord by Marta Pajek wins at Fest Anča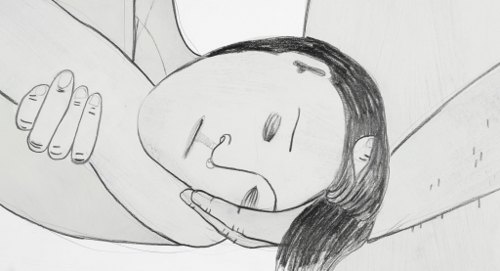 The International Animation Festival Fest Anča had 38 films entered in its final competition (28/6-1/7). A three-member international jury composed of Frank Braun (SWI), Zuzana Gindl-Tatárová (SK) and Anna Solanas (ESP) announced the winners.
The Polish film Sleepincord (Snępowina) by Marta Pajek  (Se-ma-for films) was awarded the 1.000 € prize  for "the simple and surprising visual style and storytelling of the author, which leads us to discover the intimate space of female dreams that appears more real than what we perceive when we are awake".
Special Mention went to the Animafest-awarded Oh Willy by Emma De Swaef and Marc James Roels from Belgium. The jury praised "the choice of a soft material in order to tell such a monstrous story resulted in an extraordinary match".
Another Special Mention for Short Animation was given to the film Big House (Suur maja) by Kristjan Holm from Estonia for the jury appreciated that in the film "the metaphorical sound of night becomes the hero of the story".
The  Anča Student Award went to the French film De riz ou d'Armenie  (Samy Barras, Romain Blondelle, Hélène Marchal and Céline Seillé),  whereas a Special Mention were reserved for BAKA!! by Immanuel Wagner from Switzerland.
The recipient of the Anča Music Video Award (700 €) was the music video Mound by Allison Schulnik (US)
Read More About: